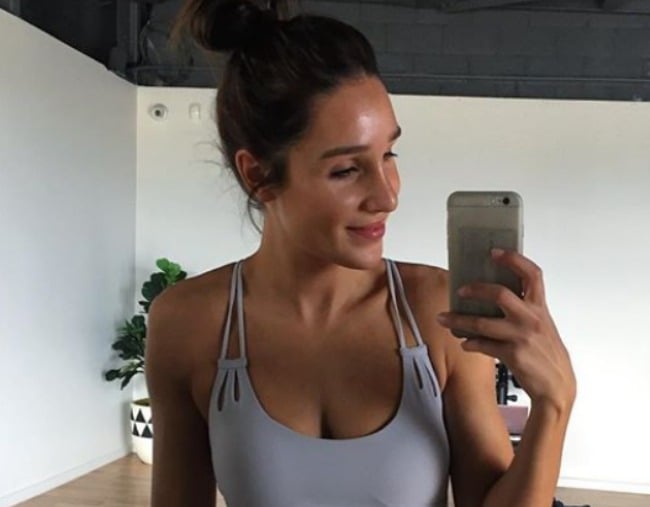 Kayla Itsines suffered from acne for years.
She tried countless expensive cleansers and treatments, before stumbling across a $17 cleanser at her local supermarket.
In an Instagram story this week, the fitness influencer credited Cetaphil Gentle Cleanser for clearing her acne-proned skin.
"I need to stop you ladies for second," she wrote in the story. "I'm getting heaps of questions about my 'perfect skin'… my skin is FAR from perfect. I had acne as a teenager and still have it now."
She then shared two photos – one before she started using Cetaphil and one after she became a regularly user of the cult cleanser.