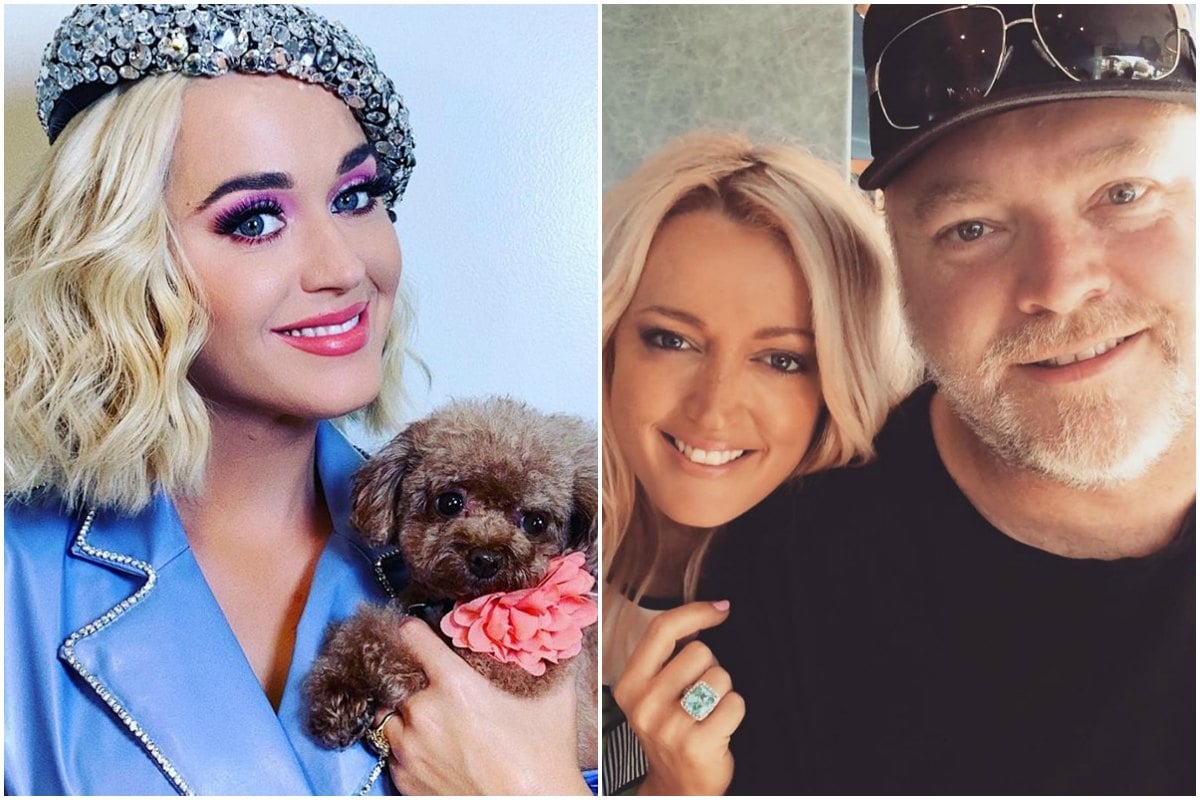 1. 'She pretty much told us.' Katy Perry revealed her pregnancy a month ago and nobody noticed.
Wow. While we're still reeling from Katy Perry's music video pregnancy announcement, it turns out she actually hinted at her pregnancy a month ago.
It just completely missed EVERYBODY'S radar.
Speaking to KIIS FM's Kyle Sandilands and Jackie O Henderson last month, Katy was asked if her and her fiance, Orlando Bloom had discussed having children.
"The wedding is coming, she's doing [American] Idol, what about babies? Have you guys discussed having babies together?" asked Kyle.
Responding, the 35-year-old said: "Yep, I'm going to do everything at once," hinting she was already pregnant.
 

View this post on Instagram

 
Reflecting on their mistake, Jackie said she was 'kicking herself'.
"I think she kind of did tell us, this is what I'm kicking myself for… we missed it," she said. "Oh, you idiot, Jackie! You didn't pick that up."
"She's like, 'Yep, doing everything at once'… meaning, 'I'm having a baby, I'm getting married, I'm doing Idol.'"
"She pretty much did tell us, and we just didn't listen," responded Kyle.
And of course, Katy recently revealed her pregnancy in her music video for 'Never Worn White'. Singing about her fear of commitment and excitement over her upcoming wedding to Orlando, the last frame of the film clip showed the 'Roar' singer cradling her growing baby bump.