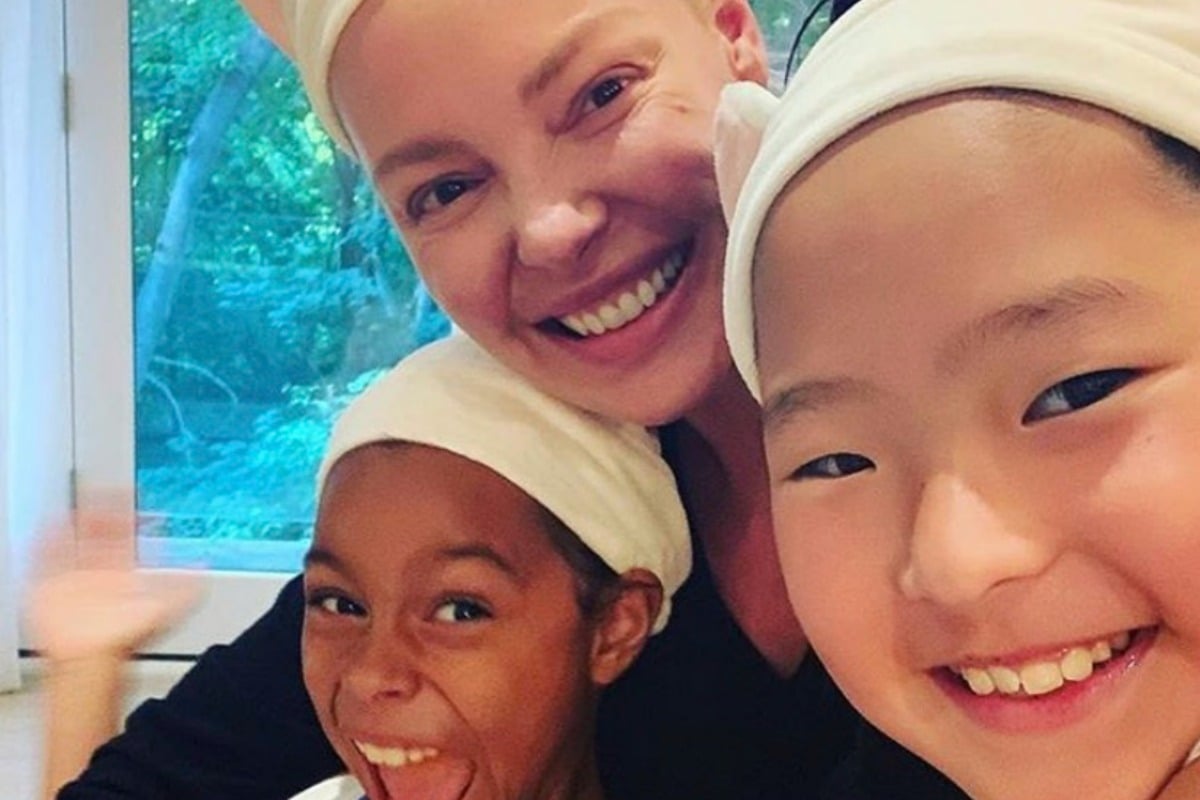 As the mother of a black daughter, Katherine Heigl is feeling anguish over the death of George Floyd. The actress, who is married to musician Josh Kelley, has posted on Instagram that she's finding it hard to sleep.

"And when I do I wake with a single thought in my head," she wrote. "How will I tell Adalaide? How will I explain the unexplainable? How can I protect her? How can I break a piece of her beautiful divine spirit to do so?"
Heigl and Kelley are parents to two adopted children, Naleigh and Adalaide, and one biological one, Joshua Jr. Heigl grew up with an adopted sister, Meg, who was born in Korea, and adoption was something she always planned on doing.
"Josh and I started talking about it before we were even engaged," she told Scholastic. "I wanted my own family to resemble the one I came from, so I always knew I wanted to adopt from Korea."
Heigl and Kelley became parents to Naleigh in September 2009. Heigl remembers receiving the call about the baby girl, who was born the day before her own birthday in November. She was told the baby had a heart condition.
"The beauty is that Josh's father is a heart surgeon, and we were able to call him immediately and tell him about the condition," she remembers.
She says she and Kelley knew they would adopt the little girl, no matter what. Fortunately, it turned out that her condition was able to be corrected, and her heart is now "perfectly healthy".
As a new mum, Heigl faced some struggles dating back to the loss of her older brother Jason. Jason died at the age of 16 from injuries he received after being thrown from a pickup truck while out with friends. Heigl was just eight at the time.