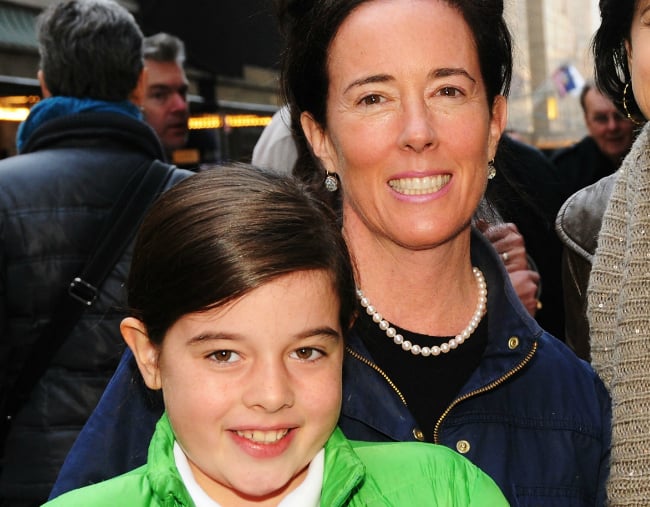 While the fashion world mourns entrepreneurial designer Kate Spade, her daughter and husband are grieving their mother and wife.
The 55-year-old was found dead in the bedroom of her family's New York apartment about 10am Tuesday morning local time after she took her own life.
According to the Associated Press, Kate left behind a note which contained a message to her 13-year-old daughter, Frances Beatrix Spade, telling her not to blame herself.
Frances, known to her family and friends as Bea, was born in February 2005 to Kate and her husband Andy Spade.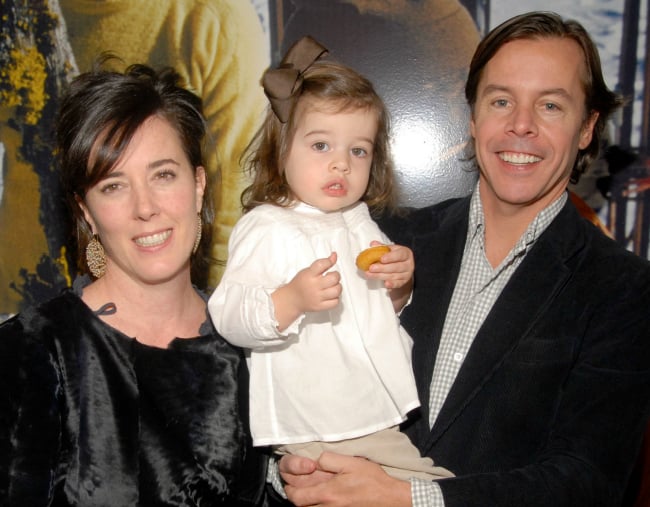 Her parents gave her a family name, as Kate explained to Women's Wear Daily during an interview in 2015.
"Frances is a longtime family name on my dad's side," Kate said.
"My grandfather, father, brother and my daughter's name is Frances."
In 2006, a year after their first and only child was born, the Spades sold their stake in Kate Spade New York, the design label they had built together with friend Elyce Arons in 1993. They continued to be involved in the men's label they founded in 1999, Jack Spade.
Kate has since said she made this decision to take a hiatus from designing so she could have more time to focus on raising her daughter.
To People magazine in 2016 she said, "I needed a break and I really wanted to raise my daughter."
"People asked me, 'Don't you miss it?' I really didn't. I mean, I loved what I was doing, but I didn't miss it as much as I thought I might."
By 2016, when Bea was 10 years old, her parents were ready to create another business. Together with their former business partner Arons and shoe design director Paola Venturi, they created Frances Valentine - a handbag and shoe label.
"I took off a good nine years raising my daughter and absolutely adored every moment of it," Kate said.
"But then I realised that she was becoming 12 and really didn't want me around so much, so I thought I'd get back into the business."
With the name Frances, the brand had its obvious link to her daughter, and Valentine, as Kate explained to Women's Wear Daily, was also a family name - which Kate had the year prior incorporated into her own name, changing it to Kate Valentine Spade.
"Valentine was my mum's dad's middle name because he was born on Valentine's Day," she said.
While Kate's husband of 24 years, Andy, who is the older brother of Just Shoot Me actor David Spade, continued to work on businesses with his wife, he also developed partnerships outside of her.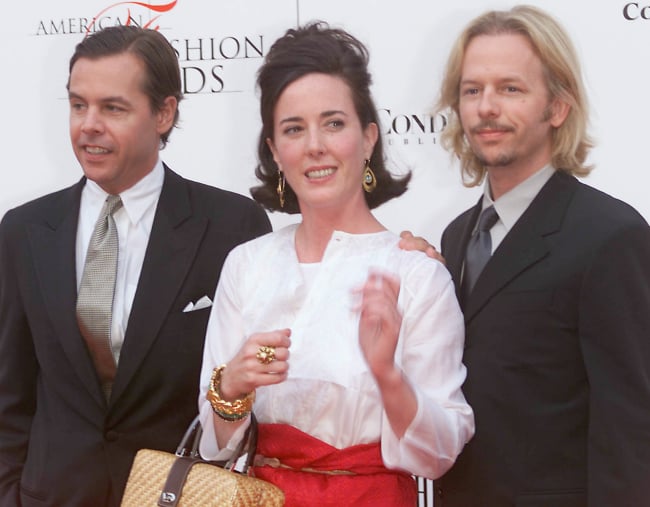 The 55-year-old designed J.Crew's Liquor Store - a menswear boutique in New York, which led him to launch Partners & Spade in 2008 with Anthony Sperduti. The company works on brand development, store designs, and marketing.
Kate and Andy, who were married in 1994, had met at a clothing store in Arizona the 80s.
"We worked together at a clothing store, and I was on the women's side," Kate told NPR.
"He was on the men's side. And one day, his car broke down, and he asked me for a ride home. And we really started off as really great friends."
If you or anyone you know is experiencing crisis people call Lifeline on 13 11 14. There is always help available.