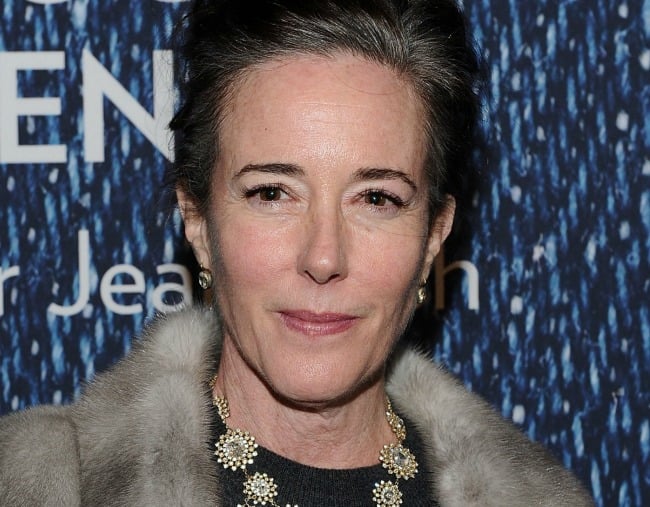 – With AAP
1. Designer Kate Spade found dead at age 55, with a note for her daughter.

Fashion designer Kate Spade has been found dead in her New York City apartment, at age 55.
Spade was found by her housekeeper at her home on Park Avenue on Manhattan's Upper East Side, the New York Daily News reported, citing unnamed police officials. It's understood she took her own life.
Associated Press reports her husband, Andy, was home when her death was discovered, while her 13-year-old daughter, Frances Beatrix Spade, was at school.
A note was reportedly found at the scene. Page Six reports the letter included a message to Frances, telling her that her mum's death was not her fault.
Spade was a co-founder of the designer label Kate Spade New York, which she later sold.
She was a former accessories editor at the now-closed Mademoiselle magazine before launching her design company, Kate Spade New York, in 1993. It began by selling handbags before expanding to include clothing, jewellery, bedding, legwear and fragrances.
Tapestry Inc, the handbag company formerly known as Coach, bought Kate Spade in May 2017 to tap millennials, who are drawn to the company's quirky satchels and colourful tote bags.
Spade herself didn't benefit from the sale as she had already sold her shares in the company more than a decade before.
The deal also turned Coach into a multibrand fashion house, a strategy that European counterparts such as Louis Vuitton have built their businesses on.
Kate Spade New York has over 140 retail stores across the United States and more than 175 shops internationally, according to the company's website.
In 2016, Spade and her husband Andy founded a new accessories label called Frances Valentine.
The New York Police Department confirmed the designer's death under her birth name, Katherine Noel Brosnahan.
Former first daughter Chelsea Clinton was among the first to pay tribute.
"My grandmother gave me my first Kate Spade bag when I was in college. I still have it. Holding Kate's family, friends and loved ones in my heart," she tweeted.
Singer Josh Groban wrote: "RIP Kate Spade. Love to her family."
If you are experiencing crisis you can always call Lifeline on 13 11 1 or for mental health support call Beyondblue on 1300 22 4636.
2. Sydney family despair at daughter's rapist and killer potential release from jail.
Man who murdered and raped 4-year-old Lauren Hickson- Neville Towner- to learn fate on June 29 https://t.co/HltdP4cPVt via @dailytelegraph

— Emma Partridge (@em_partridge) June 5, 2018
A NSW mother who's spent almost 30 years grieving the rape and murder of her four-year-old daughter has expressed her despair at the killer's potential release from jail, saying "a leopard never changes its spots".
Jurina Hickson wept at a parole hearing on Tuesday and clutched the hands of her supporters as Neville Raymond Towner appeared via video link at Parramatta for his fourth review hearing.
Some hung their heads as the 52-year-old, balding and with a white beard, sat silent in his prison greens.
Towner was 23 when he bashed Lauren Hickson with a rock to stifle her screams and then drowned the little girl in the Nepean River in May 1989. The family friend and babysitter was sentenced to life without parole.
But a NSW Supreme Court judge re-determined his sentence in 2002, setting a 20-year minimum term, making him eligible for parole from 2009.
While the State Parole Authority (SPA) reserved its decision on Towner's latest freedom bid until June 29, Lauren's mother says she has suffered for 29 years.
"You like to see them get married, you like to see them have family days, but no, Neville Raymond Towner took all that away in a fit of anger," Ms Hickson said outside the hearing.
"Her angel face lit up all the time. She was just a little darling and if she was alive today, she would've been 33.
"I'm expecting them to send him to a COSP (Corrective Offender Support Program centre). It could've been worse, they could've let him out."
The parole authority heard Towner has been suffering "night terrors", which lawyer Brett Thomson, for the state, said was a "not insignificant matter" remaining "somewhat unexplained".
Ms Hickson said: "There's an old saying, 'a leopard never changes its spots', and he's playing them."
"I don't want him coming after my family again … he's a ticking time bomb."
Lauren's cousin Robert Miell, whose online petition to keep Towner behind bars has more than 151,000 signatures, added: "So he should have night terrors. He was the one who did it."
Victims advocate Howard Brown understands the Serious Offenders Review Council is unanimously in favour of parole for Towner, and expects the SPA to take the same view.
3. Woman's death linked to frozen pomegranate seeds, which have now been recalled.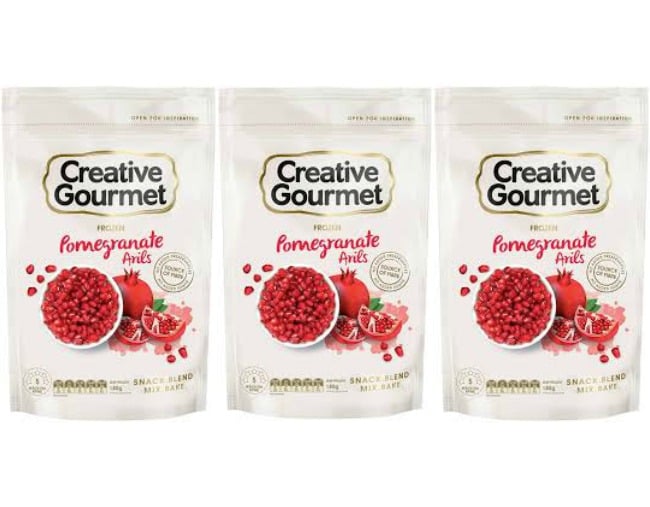 A South Australian woman has died after contracting hepatitis A linked to a national pomegranate recall.
Creative Gourmet frozen pomegranate arils were recalled two months ago but the incubation period for the infection is between 15 and 50 days, SA Health's chief medical officer Paddy Phillips said.
"The majority of people infected with hepatitis A recover fully and the woman's death is the only death linked to this recalled product nationally to date," he said.
"While we expect most people would have disposed of the recalled product, we urge everyone to double-check freezers and remove any affected products."
Professor Phillips said the 64-year-old woman's death has been referred to the coroner.
"This is a rare and tragic case and I offer my sincere condolences to the woman's family," he said, adding that the woman died last Wednesday.
Across Australia, there have been 24 cases of hepatitis A linked to the recalled product, with two of those in South Australia.
SA Health first issued advice to the public on April 7, following a precautionary recall of the product because of a link to a hepatitis A outbreak in NSW.
A reminder about the recall was issued on May 8.
Fresh pomegranate and frozen Australian-grown pomegranate products are not affected by the recall.
Professor Phillips said the infected pomegranate had come from Egypt, and that 2000 packs had been sold.
Of those, 226 had been returned, but he said it is believed more had been disposed of.
"We don't expect any further cases because this product was recalled two months ago," Professor Phillips said.
4. 13 years into his prison sentence, the "forgotten" Bali Nine member has died mysteriously behind bars.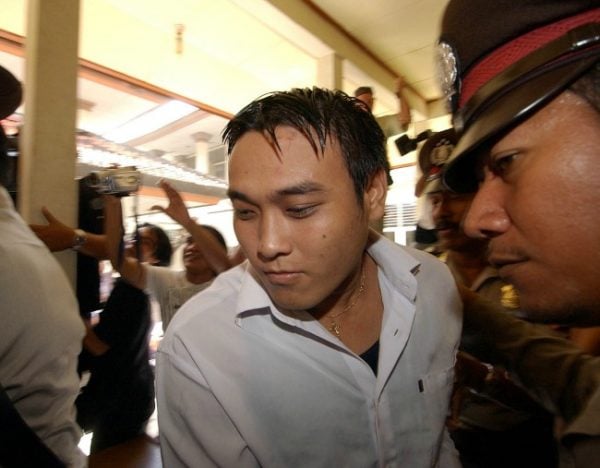 A member of the Bali Nine convicted drug smugglers, Tan Duc Thanh Nguyen, has reportedly died in Indonesia.
Nguyen was sentenced to death in 2006 after being found guilty of attempting to smuggle eight kilograms of heroin through Bali a year earlier.
He had been arrested at the Melasti Hotel in the seedy tourist hot spot of Kuta in April 2005 alongside three other "drug mules" and Myuran Sukumaran - who would later be named a ringleader in the smuggling plot.
Sukumaran and the Melasti Three, as Nguyen, Matthew Norman and Si Yi Chen came to be called during their trial, were caught with about 300 grams of heroin, Indonesian police alleged.
The drugs were bound for Australia.
Nguyen and other mules narrowly escaped execution after their sentences were commuted to life in prison.
In messages from prison Nguyen reportedly expressed deep regret for the hurt he had caused his family adding "there's no code of honour among drug dealers".
He died from cancer in a Jakarta hospital, media reported on Tuesday.
He was 34.
A spokeswoman for the Department of Foreign Affairs and Trade confirmed to AAP on Tuesday night that they were providing support to the family of an Australian man who died in Indonesia from a "terminal illness".
Nguyen is the third member of the Bali Nine to die after Andrew Chan and Myuran Sukumaran were executed by firing squad in 2015.
Renae Lawrence has been the only Bali Nine member to have her jail time cut after receiving a reduction on her 20-year sentence in 2017.
5. "Same as driving a car." Woman charged for riding a horse while drunk.
Queensland woman charged after allegedly riding horse while drunk https://t.co/FmTYrPgQm1

— Guardian Australia (@GuardianAus) June 5, 2018
A horse rode into a Queensland pub but it's the rider who left with a long face.
The 51-year-old woman provided a different challenge for police at the Logan City Tavern, south of Brisbane, when she allegedly rode the horse drunk on Monday night.
Police say the woman rode the horse from Marsden to the tavern at Logan Central at approximately 11.30pm where she refused to leave the premises.
Upon arriving at the tavern, it's alleged she rode the horse through the drive-through section and appeared heavily intoxicated.
"Same as driving a car, you can't ride a horse over the legal limit," an officer can be heard telling the woman as she dismounts the animal.
It's alleged she provided a blood alcohol level of 0.226 per cent - over four times the legal limit.
She's been charged with being charge of a horse whilst under the influence of liquor and will appear in the Beenleigh Magistrates Court on June 26.
Officers walked the horse to Logan Central Police Station before council workers later assisted in walking the horse to a Marsden address.