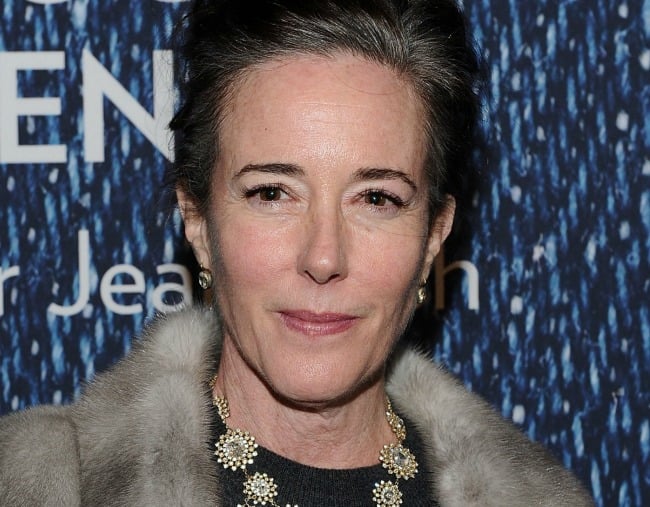 – With AAP
1. Designer Kate Spade found dead at age 55, with a note for her daughter.

Fashion designer Kate Spade has been found dead in her New York City apartment, at age 55.
Spade was found by her housekeeper at her home on Park Avenue on Manhattan's Upper East Side, the New York Daily News reported, citing unnamed police officials. It's understood she took her own life.
Associated Press reports her husband, Andy, was home when her death was discovered, while her 13-year-old daughter, Frances Beatrix Spade, was at school.
A note was reportedly found at the scene. Page Six reports the letter included a message to Frances, telling her that her mum's death was not her fault.
Spade was a co-founder of the designer label Kate Spade New York, which she later sold.
She was a former accessories editor at the now-closed Mademoiselle magazine before launching her design company, Kate Spade New York, in 1993. It began by selling handbags before expanding to include clothing, jewellery, bedding, legwear and fragrances.
Tapestry Inc, the handbag company formerly known as Coach, bought Kate Spade in May 2017 to tap millennials, who are drawn to the company's quirky satchels and colourful tote bags.
Spade herself didn't benefit from the sale as she had already sold her shares in the company more than a decade before.
The deal also turned Coach into a multibrand fashion house, a strategy that European counterparts such as Louis Vuitton have built their businesses on.
Kate Spade New York has over 140 retail stores across the United States and more than 175 shops internationally, according to the company's website.
In 2016, Spade and her husband Andy founded a new accessories label called Frances Valentine.