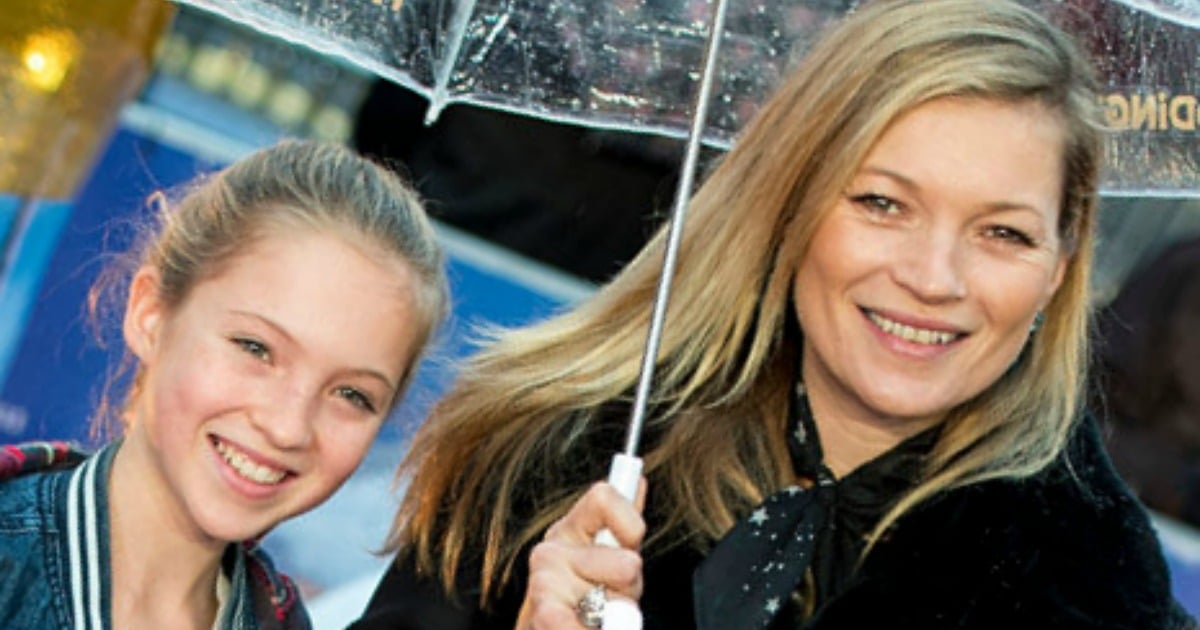 When I was 13, I had scabby knees, a fervent obsession for the Netball Mission book series and an allergy to all colours and preservatives, which meant the only lollies I could eat at parties were milk bottles.
It turns out Kate Moss' offspring, in the form of 13-year-old Lila Grace Moss, is ever so slightly more glamorous than I was at her age.
While I was only appearing in acne-ridden selfies on MySpace, Lila Grace has just donned the cover of Vogue Italia with her supermodel mum… in Versace, of course.
Also, there's not a pimple to be seen, which is just completely unfair considering I'm now 22 and have precisely three blemishes on my chin as I write this. THREE.
Anyway. The cover is (as you would expect) incredibly lovely and is brimming with minimised pores and angel-esque nose freckles and manicured eyebrows, etc etc etc.
Kate Moss and her daughter possess the kind of beauty that almost makes me want to cry under my desk (I don't because I can't bring myself to look away from them and their piercing eyes).
I'm going to shut up now. The cover looks a little something like this (just kidding, it looks exactly like this).