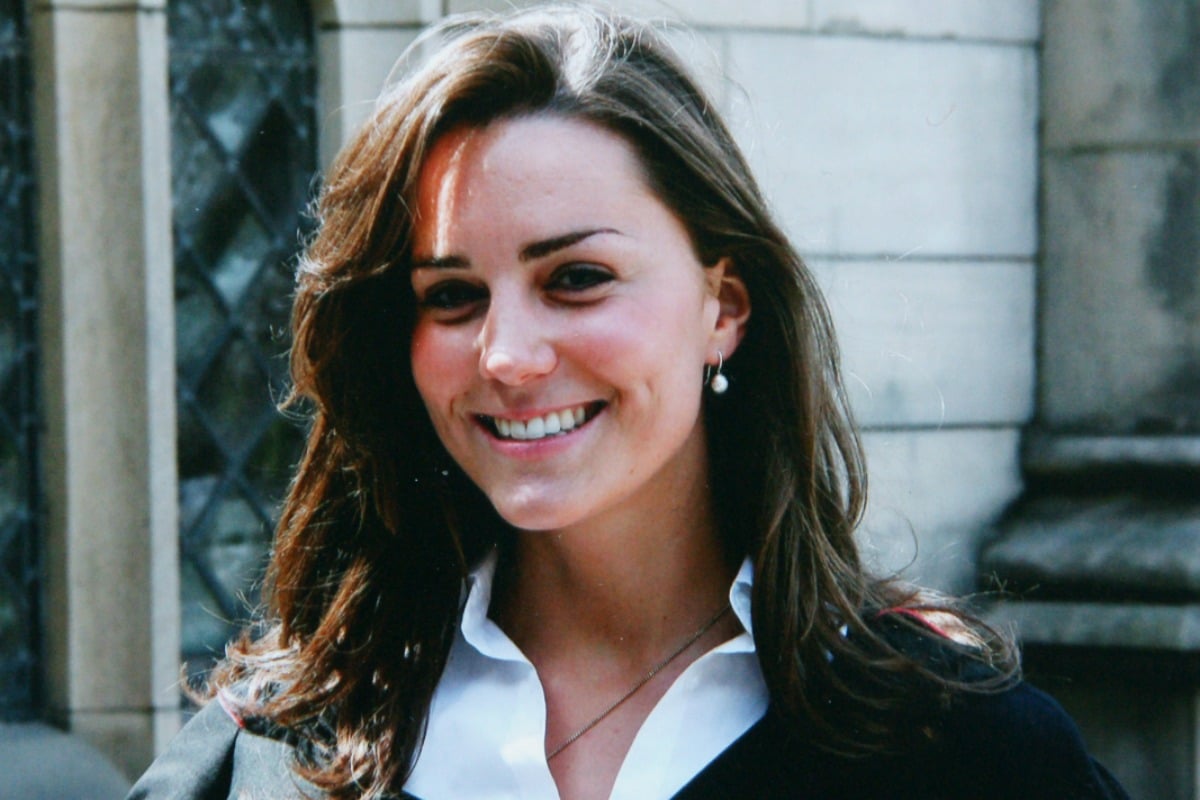 To catch up on all things royal family, make sure you check out our Royal Hub. We've got you completely covered.
It's hard to imagine the effervescent Kate Middleton struggled to fit in anywhere throughout her life.
The Duchess of Cambridge and mother-of-three is much-adored throughout the world; glamorous, charitable, and to many an inspiration.
But recent tales from her childhood reveal, long before she had a royal title, life wasn't always easy for Kate.
Kate, like many of us, was bullied in school, to the point her parents had to pull her out and send her elsewhere.
When she was just 13 years old, Kate's parents Michael and Carole Middleton abruptly pulled her out of the prestigious all-girls boarding school Downe House she attended at a cost of £28,875 (AU$52,000) because she was mercilessly bullied, The Sun reports.
Kate Middleton talks about parenting. Post continues after video.
Speaking to the paper, classmate Jessica Hay said Kate was so traumatised by the relentless teasing, she had been left an "emotional wreck" and developed eczema due to stress.
Kate's parents then enrolled her at Marlborough College in Wiltshire, where ex-classmate Gemma Williamson, told the Daily Mail  Kate "had very little confidence" after years of bullying.
"Apparently she had been bullied very badly and she certainly looked thin and pale," Ms Williamson told the publication.
A tutor from her time at Marlborough, Joan Gall, added that when a teenage Kate first arrived to the school, she was barely recognisable from her confident adult self.
"When she arrived she was very quiet. Coming into a big school like Marlborough was difficult, but she settled in quickly," Ms Gall said.
But the change of scenery – away from the students who made her formative years so painful – proved beneficial in lifting the mother-of-three's confidence.
"It was like a big, happy family. We would do things like bake cakes and watch videos," Ms Gall said of the school.
Sources has attributed Kate's bullying to her family's social status – claiming because they were considered "new money", she was preyed upon by her established, wealthy peers.
Her former classmate Jessica Hay, who described Kate as "perfect, well-turned out and lovely" also said jealousy made her a target of bullies.