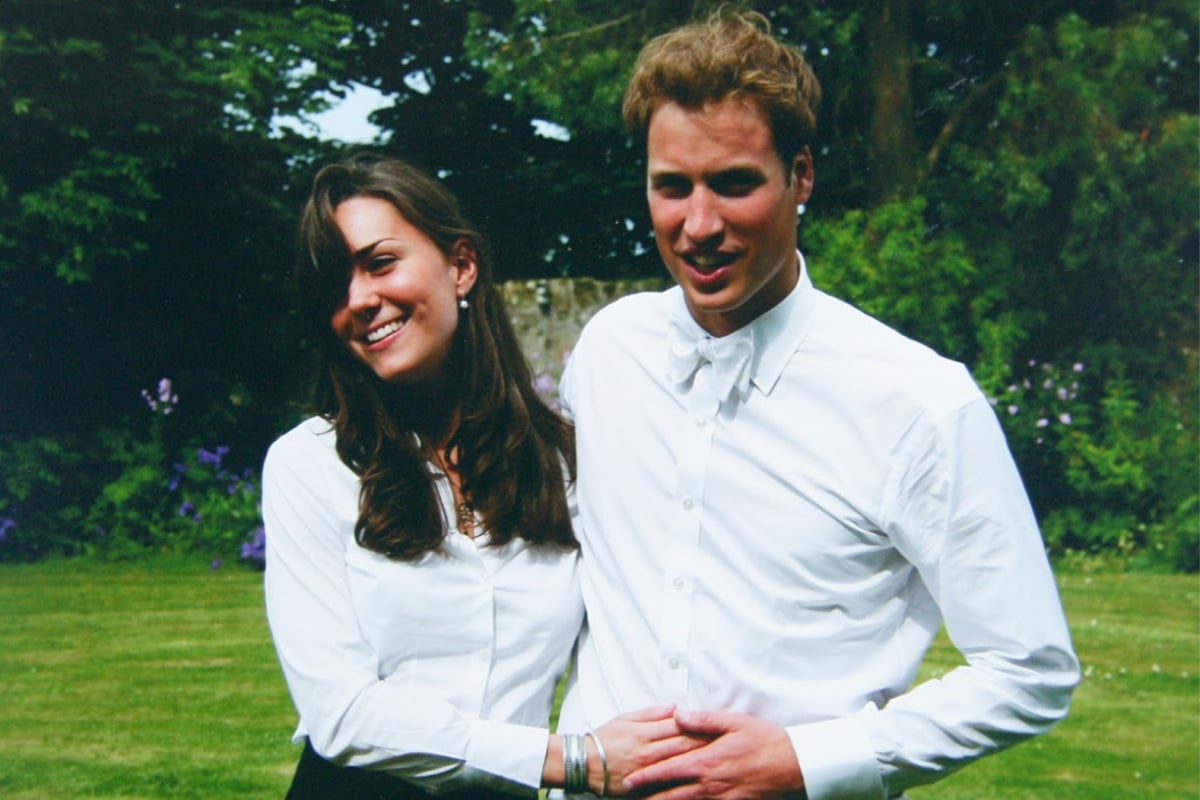 To catch up on all things royal family, make sure you check out our Royal Hub. We've got you completely covered.
It's hard to imagine The Duke and Duchess of Cambridge Prince William and Kate Middleton not being the loved up super parents they are today.
From adorable, candid family photos to the subtle public displays of affection, the couple who met in 2001 at the University of St Andrews and later married in 2011 appear to be enjoying doing life together.
But like all couples, their love story isn't without ups and downs. Specifically, two 'down' periods during which the now parents-of-three separated.
According to the book The Duchess of Cambridge: How Kate Middleton Became A Future Queen, Prince William and Kate quietly took a break in 2004 during their university summer break.
While Prince William reportedly went on a 'lads only' sailing trip around Greence (ugh), Kate did what many of us have done after a breakup.
Drink all the wine.
'Friends' have gone on the record saying Kate got a bit tipsy with family and friends in Berkshire, which we all know leads to very deep and meaningful conversations about our emotions… and in some cases, drunk messages.
"She got quite drunk on white wine and really let her guard down… She was debating whether or not she should text or call him," The Express reports a friend said.
"She said how sad she was and how much she was missing William but never mentioned it after that."
Side note – want lustrous hair like Kate Middleton? Here are her stylists top tips. Post continues after video.