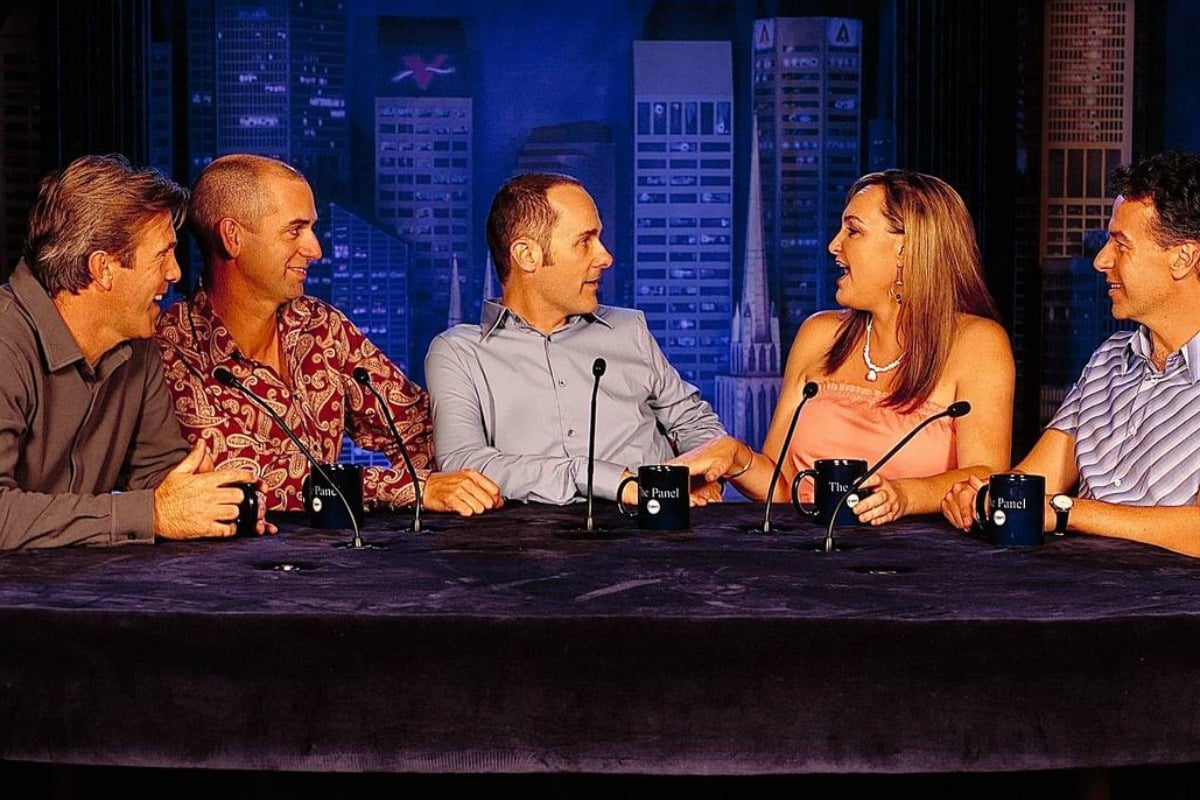 When Kate Langbroek was cast on a new prime-time talk show called The Panel back in 1998, she'd never 'done' television before. She'd had small acting roles, including on the soap Chances and in a Transport Accident Commission Community Service Announcement, and had built a profile as a host on independent Melbourne radio station Triple R.
But this was different.
Speaking to Sarah Grynberg on PodcastOne's A Life of Greatness, the now-stalwart media personality revealed the early days of the weekly Channel 10 current affairs show were a maelstrom of insecurity and negative feedback from viewers.
Because the program came via Working Dog Productions, which had close ties with more-established talent, Langbroek said many questioned her casting.
"People were expecting that it would be Jane Kennedy or Jude [Judith Lucy], and when it was me they were like, 'Who the f*** is that?'… That is basically the letters that I got," she told the podcast.
"Also, I was really bad, because I'd never done TV before. I was a bit overwhelmed that, suddenly, there I was with these people who were amazing and seemed to know a lot of stuff. If I didn't know something, I would go, 'What does that mean?' And [viewers] would go, 'You know nothing!' [in letters].
"It was really, really horrible."
Such was the intensity of the criticism, that she was 'rested' from the program.
"It was quite clear that this had been an interesting few dates, but it wasn't going to be a relationship," she said.
"Then they called back and said, 'Come back and do another episode.' And I remember saying to my manager at the time, 'I don't want to do it. No. Tell them no.'"