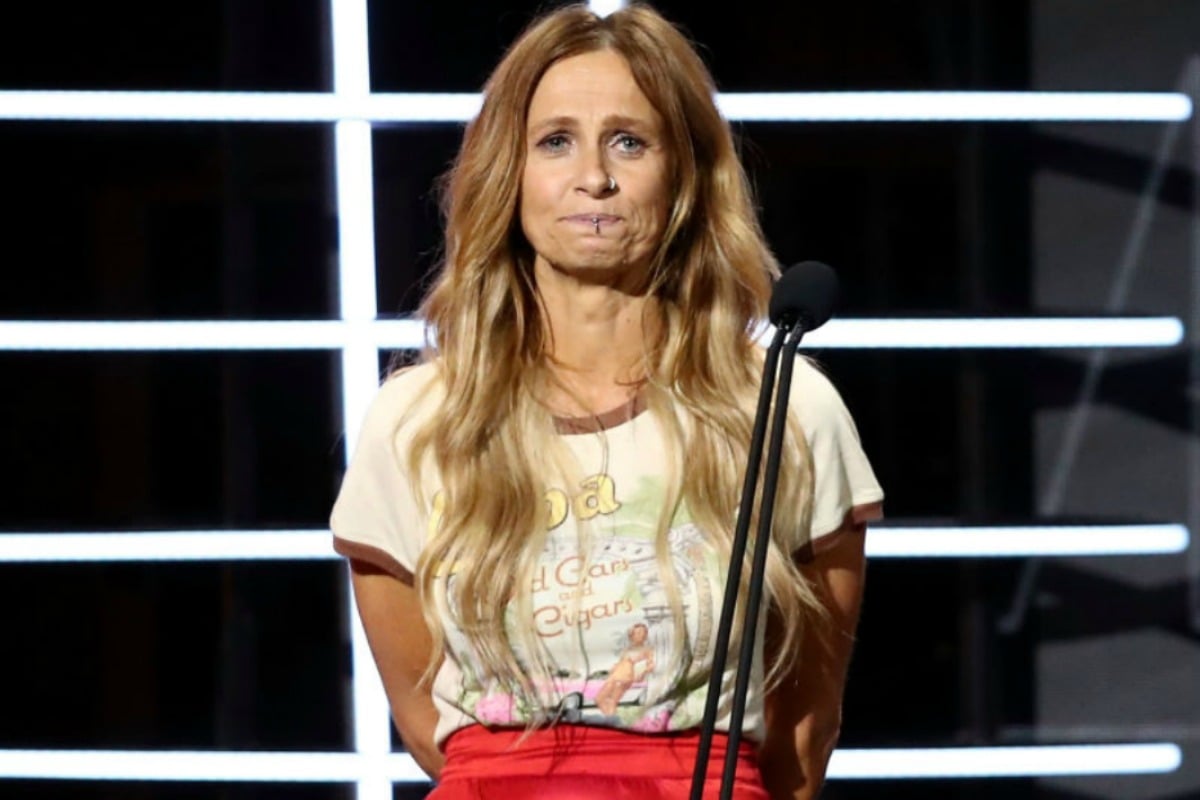 Last night at the ARIAs, multi award-winning artist Kasey Chambers was inducted into the Hall Of Fame.
The accolade sees the 42-year-old country singer as the youngest female musician in history to take out the honour  – but while the feat itself serves as an inspiration to women everywhere, it was her stirring acceptance speech which left a lasting impression for the two very simple pieces of wisdom it offered.
After a performance of 'Not Pretty Enough' by Kate Miller-Heidke, Missy Higgins and Amy Sheppard, Chambers' own emotional performance of 'Ain't No Little Girl', and a moving poem by Paul Kelly, the mum-of-three pulled her speech from her boot.
First, she thanked her "amazing tribe" – her proud parents in the audience – wiping away tears before sharing the advice they've imparted throughout her career.
"[My mum's] the most inspiring woman I know," the singer shared. "Over the years, she's taught me that being a bitch doesn't make you strong, and to be strong doesn't make you a bitch."
Australian singer/songwriter Kasey Chambers speaks candidly to Mia Freedman about her battle with an eating disorder. Post continues after audio.
On her father's lasting influence over the years, she added:
"The best advice my dad ever gave me was, 'just don't be a dickhead' — I know it doesn't sound very profound, but it's been the best advice to follow. Seriously, you don't need to be a dickhead to get ahead in this business, you really don't. You don't have to drag other people down to get to the top.
"You don't have to treat people like sh**. Don't even worry what other people are doing, just do your own thing and try not to be a dickhead."
Taking to Twitter, viewers were moved by the advice, and her presence overall:
It was a brilliant speech with some gems "Being a bitch doesn't make you strong but also being strong doesn't make you a bitch" … her mum's advice. #KaseyChambers ❤️

— Rosemary Vass (@coonavass) November 28, 2018