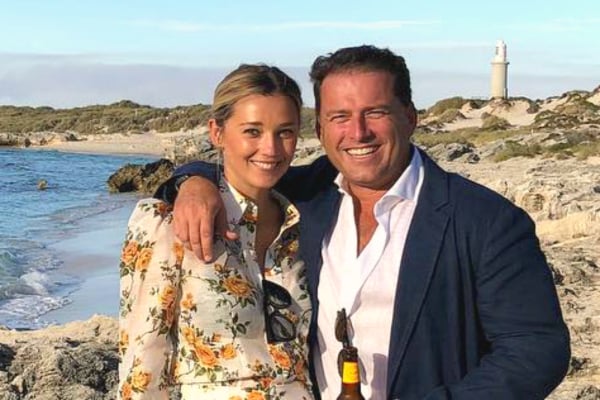 In one of the most highly anticipated celebrity weddings of the year, following months of relentless tabloid gossip speculating what the day would look like, who would be there, who wouldn't be there, and who was likely to drink the most tequila, Karl Stefanovic and Jasmine Yarbrough finally exchanged vows in Mexico on Saturday evening.
It was a very glamorous affair, and in many ways, we felt like we were actually there. (By that, I, of course, mean we spent several hours stalking the Instagram Stories of random Australian celebrities – which is essentially the same as being invited, right?)
And while the day – just your average Cabo wedding costing up to a rumoured $500,000, in front of 200-odd Australian celebrities – was far from traditional in many senses, there was one golden wedding day rule broken. One which would shake the superstitious among us to their very core.
The groom saw the bride before the wedding.
(Cue wedding traditionalists clutching their pearls in horror.)
Yes, that's right – Karl saw Jasmine in her blush bespoke gown by Australian designer J. Andreatta, before she walked down the aisle.
In case you missed it (read: you spent your Sunday out in the real world, living your life), here it is in all its glory:
And again:
 

View this post on Instagram