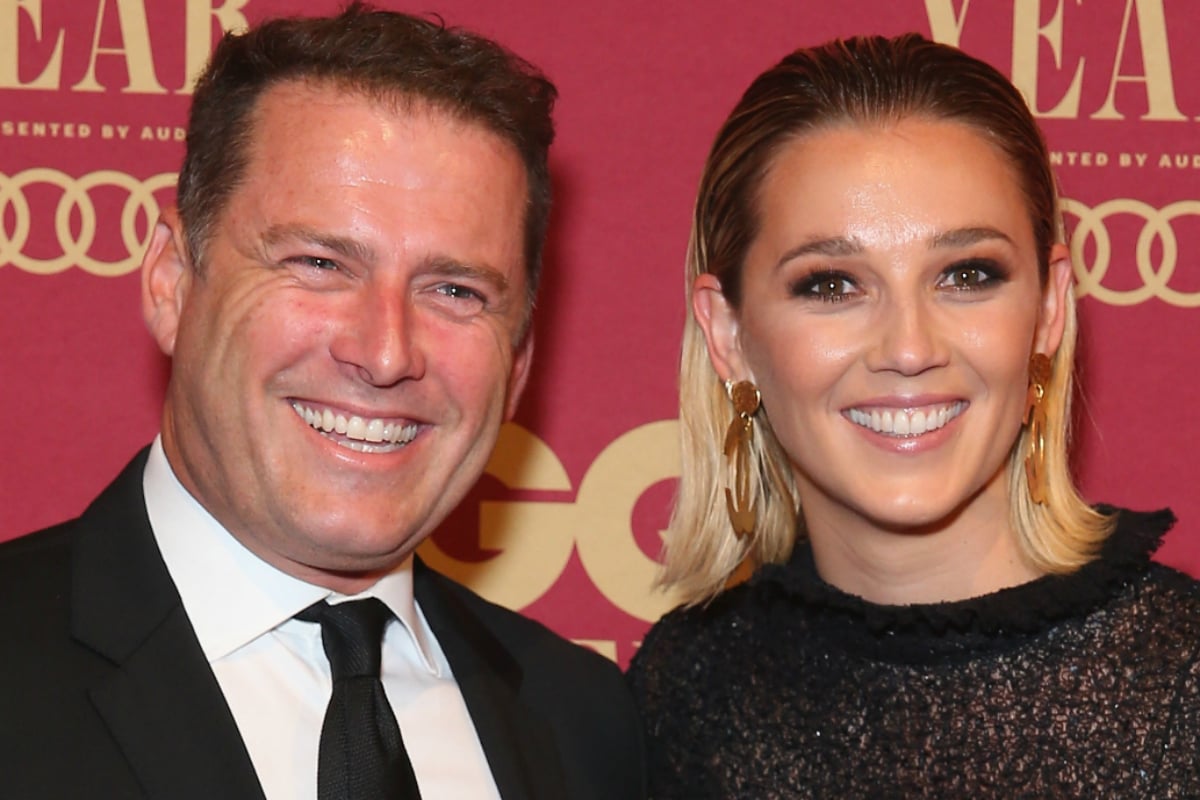 Karl Stefanovic and Jasmine Yarbrough have been confronted with a lot of media attention surrounding their relationship – and it was no different on their wedding day in Mexico over the weekend.
The groom made special mention of this during his reception speech after their ceremony at Cabo resort One & Only Palmilla, directed at his new wife.
According to Sydney Morning Herald column Private Sydney, Karl paid tribute to Jasmine's ability to weather the intense scrutiny and criticism.
 

View this post on Instagram
"Jasmine you have taken on enormous stress with me, you have taken on another family, media and social criticism that would break most – you've weathered it.
"You stand tall, you stand strong, you stand up and keep walking."
The 44-year-old also seemingly referenced his divorce from ex-wife and mother of their three children, Cass Thorburn, saying his new bride helped put him "back together". Cass and Karl split in 2016, confirming it in September. Karl met Jasmine in December that year.
"Everyone needs a Jasmine in their life. If they have it they're the luckiest people in the world.
"You are my rock, you are my saviour, you put me back together.
"I'm a better person because of you, a better friend, a better dad – tonight I celebrate and toast you Jasmine my wife."