Today show co-host Karl Stefanovic was notably absent from breakfast television this morning following reports of his marriage split. The absence was explained by co-host Lisa Wilkinson who said he was away doing "a 60 Minutes tidy up".
"He had a couple of loose ends on a story he's finishing, so he'll be back in the chair tomorrow," Wilkinson said while presenter Sylvia Jeffreys stepped in to fill his empty chair.
News Limited was the first to report of the alleged marriage breakdown over the weekend but the news didn't appear to affect the host on Monday morning's show.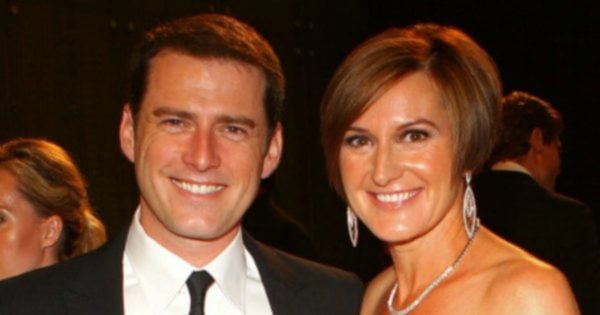 Despite his absence today, Stefanovic appeared calm and chatty on Monday's show, making no comments on the reports of the weekend.
News.com.au reported they understood the 42-year-old was scheduled to host an event in Sydney last night but cancelled at the last minute.
The reports claim the breakfast host has taken up residence at James Packer's house in Bondi with the alleged split comes after 21 years of marriage to former journalist Cassandra Thorburn.