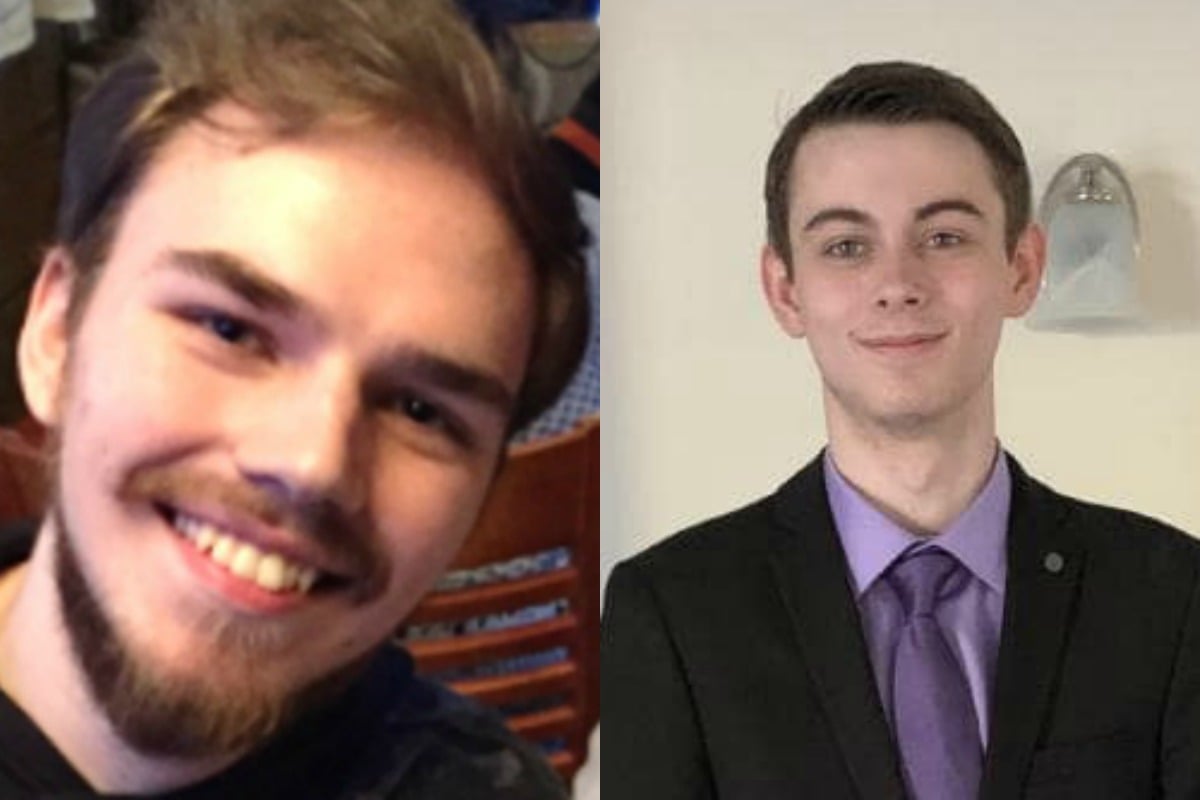 –With AAP.
1. The Canadian teen fugitives suspected of killing NSW man Lucas Fowler and two other people have been found dead.
Canadian police have found two bodies, ending a massive three-week manhunt for the teenagers suspected of killing NSW man Lucas Fowler and two other people.
The Royal Canadian Mounted Police announced on Wednesday they discovered the bodies of fugitives Kam McLeod and Bryer Schmegelsky, in dense bush near the Nelson River and the small town of Gillam, Manitoba.
At about 10am on Wednesday Manitoba time (2am Thursday AEST) RCMP officers "located two male bodies, in the dense brush, within 1km from where the items were found".
RCMP Manitoba assistant commissioner Jane MacLatchy told reporters said she was "confident" it was the McLeod and Schmegelsky, but declined to say if the teenagers had suffered injuries or provide details about how they may have died.
"To the families of everyone affected by the series of events over the last few weeks, I know it has been so very difficult and I hope today's announcement can begin to bring some closure," she said.
It ends a manhunt spanning weeks and more than 3000 kilometres across northern Canada, after the pair were first reported missing following three murders in remote British Columbia before a twist that saw them named as suspects.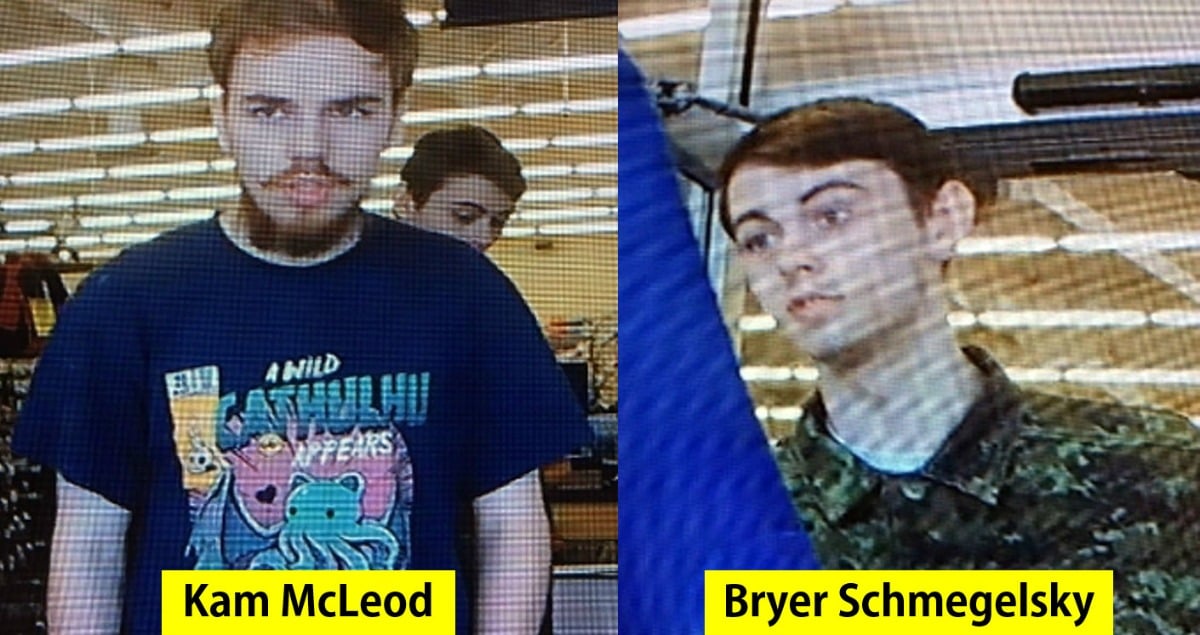 Canada-wide warrants were issued for McLeod and Schmegelsky after Canadian authorities officially charged the pair with second-degree murder of Vancouver man Leonard Dyck, whose body was discovered near their burned out Dodge in northern British Columbia on July 19.
The Royal Canadian Mounted Police deployed a massive contingent of personnel and were assisted by Royal Canadian Air Force planes equipped with infra-red cameras and imaging radar to search 11,000 square kilometres around the town of Gillam and surrounding wilderness, but last week announced the search would be scaled back.