My daughter and I ate a Twix last night. She had one stick, and I had the other. It was a delicious, perfect way to end the day.
I'm sharing this anecdote with you to establish that I'm not anti-junk food. I love junk food as much as anyone else and I choose to eat it occasionally. I allow my children to do the same because I want to teach them how to eat a balanced diet.
A landmark report has called for a junk food ban at school canteens and sporting venues and I'm all for it. In fact I think it's at least a decade overdue. You can read all about it in this news report.
This isn't the first time an approach like this has been suggested, and discussions about introducing a sugar tax have also been going on for some time.
But in the meantime, can we just ban junk food from places children frequent? We can start with schools and children's sporting venues.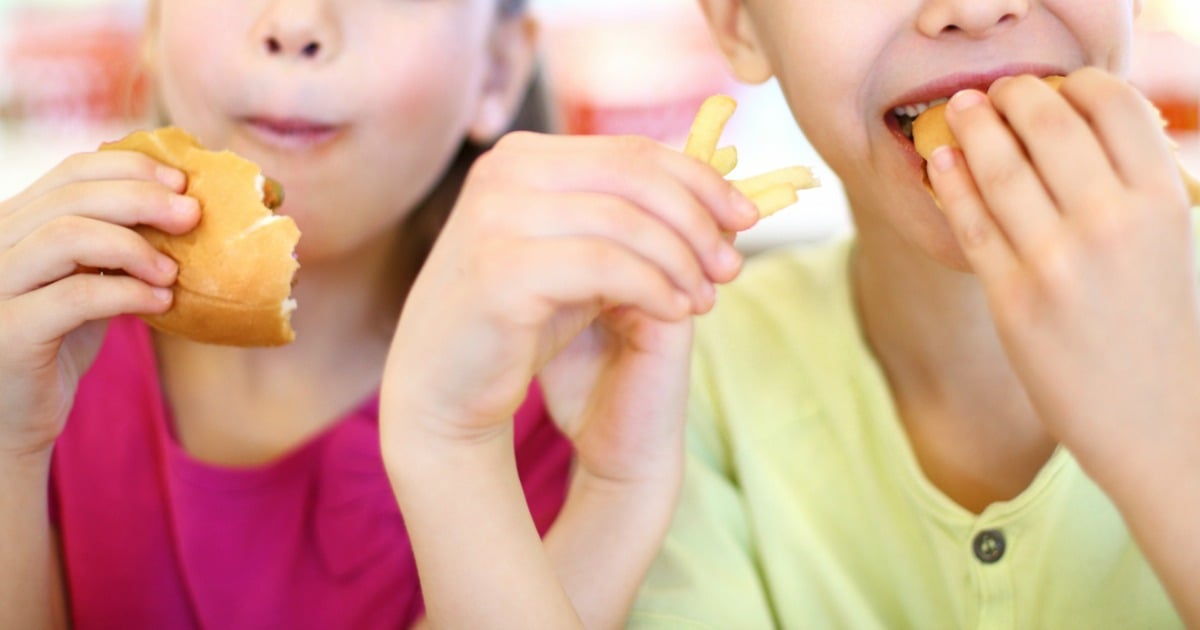 The last thing I want is to deprive them of these foods, only to have them binge later in life when I'm no longer in control of them. Yet that's precisely why I'm in favour of banning junk food at school canteens and children's sporting centres. I've wanted this for a long time, because when you surround our children with so much junk food at every turn, you are reducing their ability to make a healthy choice.
Kids may say no the first, second, third or fourth time they walk past the chocolate bar display, but by the fifth they may find themselves reaching for it because they're hungry and it's there.
I don't want my children to end up eating junk food just because it's there. I want it to be a considered choice, balanced against all of their other food choices each day. I'm not anti-junk food, because it's is a delicious treat. But if junk food is only available at food shops, then your consumption of it isn't incidental. You know you are going to a food shop, for food.
Let's be real — when it comes to school canteens and children's sporting centres, there's not a great selection of food available. I have to admit that some school canteens are improving, particularly those in more affluent areas, but my children's school tuckshop still sells pies, sausage rolls and flavoured milk.
Listen: Party bags are full of junk food kids don't need. (Article continues after audio.)
Then there's the children's sporting centre we go to each weekend for netball, where the only healthy choices are bottles of water and a bowl of sad-looking bananas sitting next to a giant slushie machine, lollies, chocolates, chips and ice-cream.
Of course the kids aren't going to want a bottle of water and a banana, but it would be nice to be able to choose a packet of Rice Wheels and a juice. Not as good as a bottle of water and a banana, but not as bad as a slushie and a donut as big as my head.
Parents are doing their best to teach their children to make the right choices when it comes to food, so let's give them a choice. If we can't ban junk food, then at least have a variety of foods. I'd love to be able to buy my daughter a fruit salad in a cup and have her choose a small treat afterwards.
Food has become incredibly complicated and it's reached to a point where parents don't even know what constitutes junk food anymore.
Are flavoured Rice Wheels junk? Juice? Fruit toast? These are probably borderline foods, depending on the brand and quality of each of them and we all know that many foods that claim to have health benefits and marketed to children are junk foods in disguise, making it even more difficult to make healthy choices.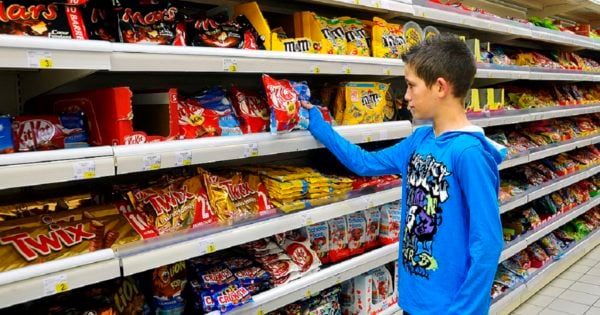 Then there are foods with no nutritional value whatsoever — lollies, chocolates, slushies, ice-creams. If we could just stop paving our children's road to every destination with scenes out of Willy Wonka's Chocolate Factory, it would make parent's jobs easier.
I know it's my job to ensure my children eat healthily, and I'm trying, I really am. I am trying to teach them about healthy foods and "sometimes" foods. I'm trying to make sure they drink a lot of water and get plenty of exercise. We cook together and eat at the dinner table most nights.
It would just be so much easier to make healthy choices when we leave the house when businesses do their part to enourage healthy choices, too.
We need to work together, and stop blaming each other, for the sake of our children's future health.