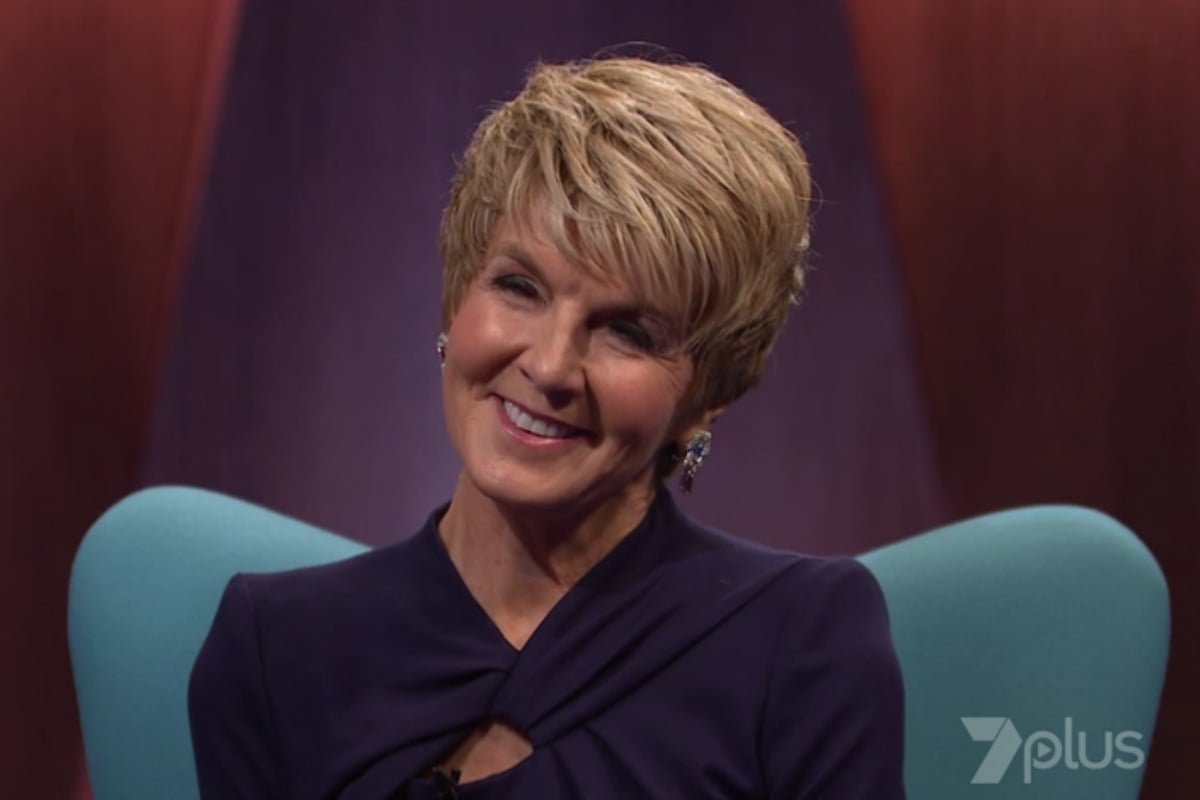 When Julie Bishop announced her retirement in February, she shut the door on a busy, varied and sometimes dramatic 20 year career in Parliament.
The former deputy Liberal leader sat down on Andrew Denton's Interview on Tuesday night to reflect on her career, including her five years as Foreign Minister.
Covering everything from her love of fashion, early life, Liberal leadership contest and sexism and gender bias in politics, the hour-long interview was as candid as you could ever expect Julie Bishop to be.
Julie Bishop tells Andrew Denton how parliament's culture can change. Post continues below video.
Here are the five standout moments from the interview:
The hardest day of her career.
Bishop was foreign minister in 2014 when Malaysia Airlines Flight 17 was shot down over eastern Ukraine, claiming 238 lives including 38 Australians.
With Denton, Bishop opened up on the moments she spoke with each of the Australian families who had lost loved ones in the tragedy.
"On my way to New York sitting in an airport lounge… I started ringing the families. Terrible, it was really, really terrible. It makes me sad even thinking of it now," she said.
Bishop said she was particularly struck by the Maslin family, who lost their three children Mo, Evie and Otis Maslin, aged 12, 10 and eight, as well as their granddad Nick.