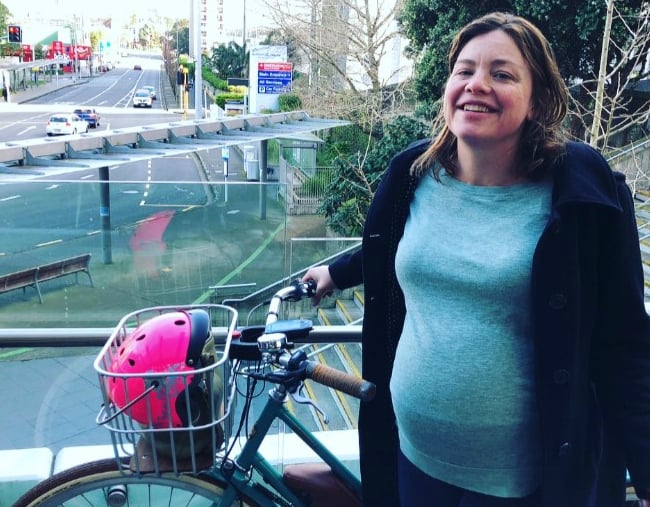 At 42 weeks pregnant, New Zealand Green Party MP Julie Anne Genter hopped on her bike and cycled herself to the hospital.
The 38-year-old, who is the Minister for Women and Associate Minister of both Health and Transport, posted photos to Instagram on Sunday showing her very green mode of transport.
Genter was headed to Auckland City Hospital to give birth to her first baby by induced labour so she could've been forgiven for jumping in a car and taking it easy, but that's not her style.