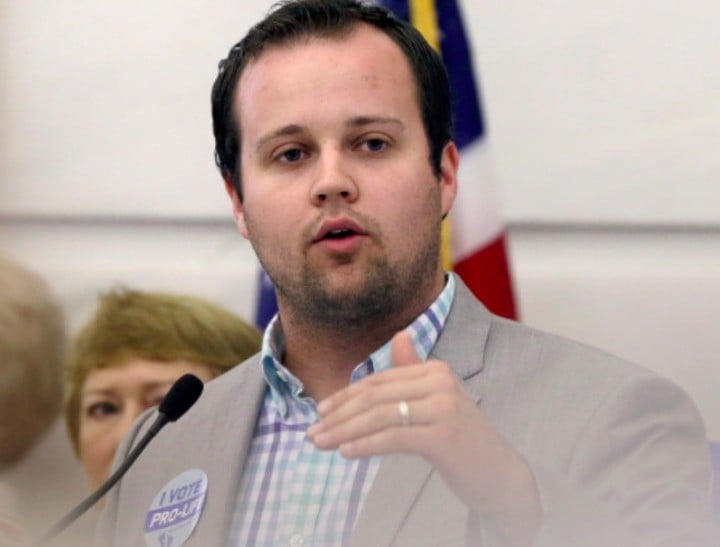 With fans like these…
The Duggars have received a lot of support since an American magazine outed their son Josh, 27, as a teen sex offender, who molested five under-age girls over 10 years ago (you can read more about the case here).
The family made three statements on their Facebook page – one from parents Michelle and Jim Bob Duggar, one from Josh Duggar and one from Josh's wife, Anna. The statements are a fascinating study in spin, but it is the public's response which really shows where the public's hearts and minds are (hint: it's not on the victims of the abuse).
Here are just a few of the extraordinary ways in which fans are justifying Josh Duggar's crimes and the family's decision to cover it up.
1. It was Satan's fault…
"Prayers for your family. Satan isn't picky when it comes to seeking whom he may devour. We support and love your family. Your family is a beacon of Gods love. You have encouraged me over the years to be a better wife and mother and now I hope to encourage you in knowing that your family is being lifted in prayer. Thank you for serving the Lord as you do!"
"Praying for your family!! My heart breaks for you & the storm the devil is trying to unleash on you. I, sadly, am all to familiar with this issue."
"You guys are a light in this dark world. Satan hates to see us do good and he will do whatever he can to bring us down. You guys are a strong family and an example of graces. Praying for your family as you walk through the journey ahead."
"When Satan reminds you of your past remind him of his future. Love you guys very much."
2. People make mistakes!
"Full support and prayers for your family!! No-one is immune.to scandal …we all make mistakes!! Unfortunately you have people who want to.see you fail….I remain a dedicated Duggar fan and look forward to the joy you all bring to my life with your show. I am even more impressed you face these issues and stand stronger and shine brighter as a family…"
"God forgives anyone who asks to be forgiven. Your son has asked for his forgiveness and therefore he has been forgiven. He is a child of a wonderful God.Put this behind you and look forward to your futures. I for one love your family and your T.V. Show. You all are blessed in my opinion!!!!"
"It is very sad that you would even have to speak about his past, past is past for a reason. Everyone makes mistakes and he clearly fixed them. No family is ever perfect! You are a great family and God bless you all. Media and money hungry people trying to get paid for any story need to leave people alone and stop putting their business out there, no one should think differently of your family or Josh because of a mistake he made over 10 years ago! Come on people grow up and get a life worth living!!!"