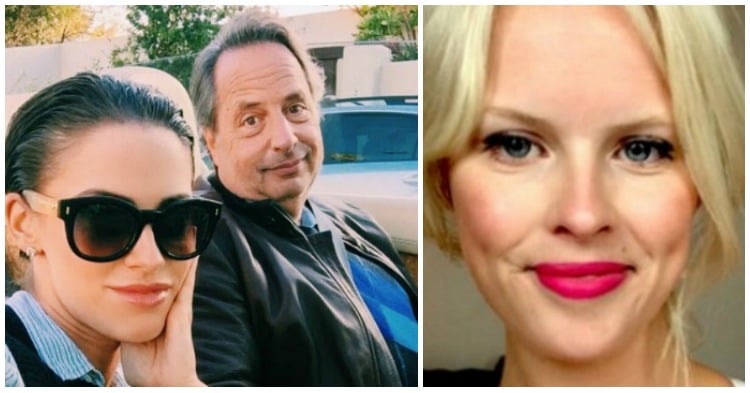 The Easter long weekend was a confusing one in the weird world of Hollywood.
Four days ago, 90210 star Jessica Lowndes uploaded this snap to her Instagram:
Around the world, the bombshell's extensive fan club clutched their chests and spluttered, "Wha? But, but, but…who?"
As with any dramatic Hollywood announcement, all eyes remained on Jessica's Instagram account, and sure enough, the clues kept coming. Just a short time after the first photo came a picture of her in the cream leather seat of a Bentley, with the caption, "His."
Still no clues to the lucky man's identity. Biting their lips and waiting for the grand reveal, the fans gave a collective gasp at the next image, which was a little….um, unexpected.
"Old cows like to eat young grass," it read, with the comment, "And I love me some old cows."
 The plot was thickening at such a rate that the Jessica Lowndes fan club was practically choking on it.
An older guy? An older guy with a Bentley? An older guy with a Bentley and a penchant for Thai proverbs? She kept up the teasing, posting a photo of his hand suggestively resting on her thigh. For God's sake, woman, WHO IS IT?