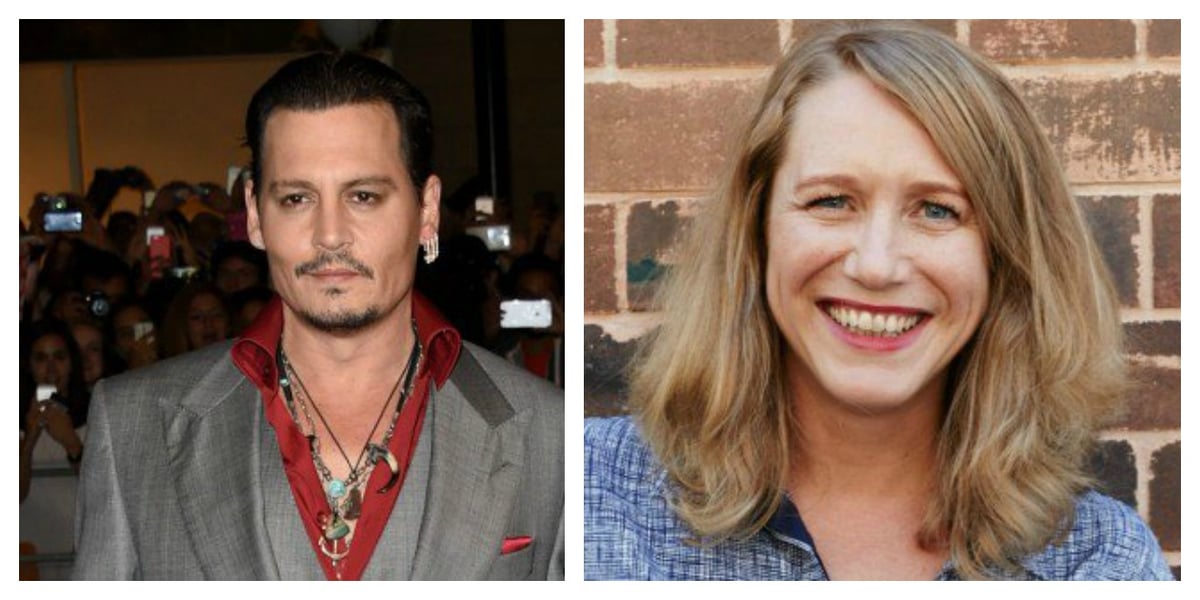 Will you go and see Johnny Depp's latest film?
Probably not. No-one went to see his last one, Mordecai. No-one's going to see his new one, Through The Looking Glass, either.
As he enters his 33rd year of movie making, the only role people want to see Depp – often feted as one of Hollywood's finest actors – perform is that of a pantomime caricature. His mid-life money-maker is the dread-locked pirate Jack Sparrow, flouncing and stumbling around the world's soundstages, making Keith Richards cringe.
Harsh? Perhaps.
But fair, because even though his name is no longer a guarantee of commercial success, even though his looks have faded, even though his private-life has become a slow-motion car-crash, it's Johnny Depp who holds all the power in the ugly battle that's currently playing out in the press across the globe.
Depp is accused of abusing his wife, actress Amber Heard, 30. She claims that she has "suffered through years of physical and psychological abuse at the hands of Johnny," abuse that would flare up into ugly fights allegedly resulting in injuries to both parties.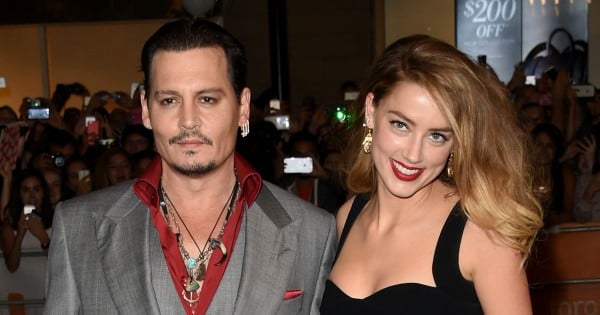 Like that time filming on the latest Pirates movie on the Gold Coast was halted for a month because Depp broke his hand punching a wall. And like the incident that sparked Heard's sudden divorce proceedings, when, she alleges, he threw a phone at her head, bruising her cheekbone.
It was only six weeks ago that we were sniggering at Depp, a bloated and mumbling mess sitting next to his beautiful young wife, offering unconvincing excuses for flouting Australian law.
Hollywood loved it. He went on talk shows, dining out on insults aimed at uninspiring Australian politician Barnaby Joyce.
Now, it seems our amused irritation was misplaced. In a matter of days, Depp has gone from a joke to an accused violent offender, and a picture is emerging of a man who, after leaving his long-time partner and the mother of his children for a woman 23 years his junior, tried to control her. When he couldn't, he used alleged force, manipulation and a media campaign designed to smear her.
It was the story that captured the panel this week on the Mamamia Out Loud podcast. Post continues... 

It will work. Depp is a Hollywood insider. He has all the powerful friends, the money, the reputation, the credibility, the army of lawyers, the megaphone of megafame. Depp is worth a reputed $400million, and the world's most esteemed directors queue up to work with him.
Amber Heard is already being painted as a gold-digger with a loose relationship with the truth. Her career as a model and actress is still in its early stages, and by speaking out, she is making an enemy out of one of the industry's most powerful men.
Johnny Depp doesn't talk about his private life, but he can crush his wife without saying a word.
Whatever the truth of what happened inside their relationship, he will win, she will lose.
Hollywood is very forgiving of men who treat women badly. Hello, Mel Gibson, Charlie Sheen, Sean Penn, Nicolas Cage, Steven Seagal, Micky Rourke, Christian Slater, Josh Brolin, Terrence Howard and Edward Furlong, all actors who have faced domestic violence charges.
You can call them "bad boys", you can call them "hellraisers", but if the allegations about Depp are true, he is none of those euphemistic things. He joins the ranks of bullies and abusers.
This isn't how any idealistic member of Generation X imagined things would work out for Johnny Depp. He was our 90s alt-pin-up: insanely beautiful, yes, but also an actor who made interesting career choices, shied away from mainstream blockbusters, wouldn't play the media game, took pride in being an outsider.
Now, he is a parody of the kind of star cynical Generation X couldn't stand. Still partying like he's 22, still treating women like ornaments, making terrible movies for the money, hiding out on his private island and surrounding himself with a boys' club of establishment power-players, Johnny Depp is turning out to be the classic Peter Pan Man, clinging to his 22-year-old self, unable to move forward.
Depp's former lovers, his children, his friends, have rushed to the defence of the "loving", "sweet" father and partner. As if a woman has never been struck by a seemingly loving partner before. As if damaged, abusive men simply grunt and punch their way through life, and are easy to spot from a distance.
Meanwhile, the Internet seethes with distrust for Heard and her income, her sexuality, even her grooming habits, are being dragged through a grubby kangaroo court of victim-blaming.
We don't need to worry about Johnny Depp's career. Hollywood has always been kind to dickheads.
It's the young woman who refused to follow his script who deserves our sympathy.
You can follow Holly on Facebook, here.