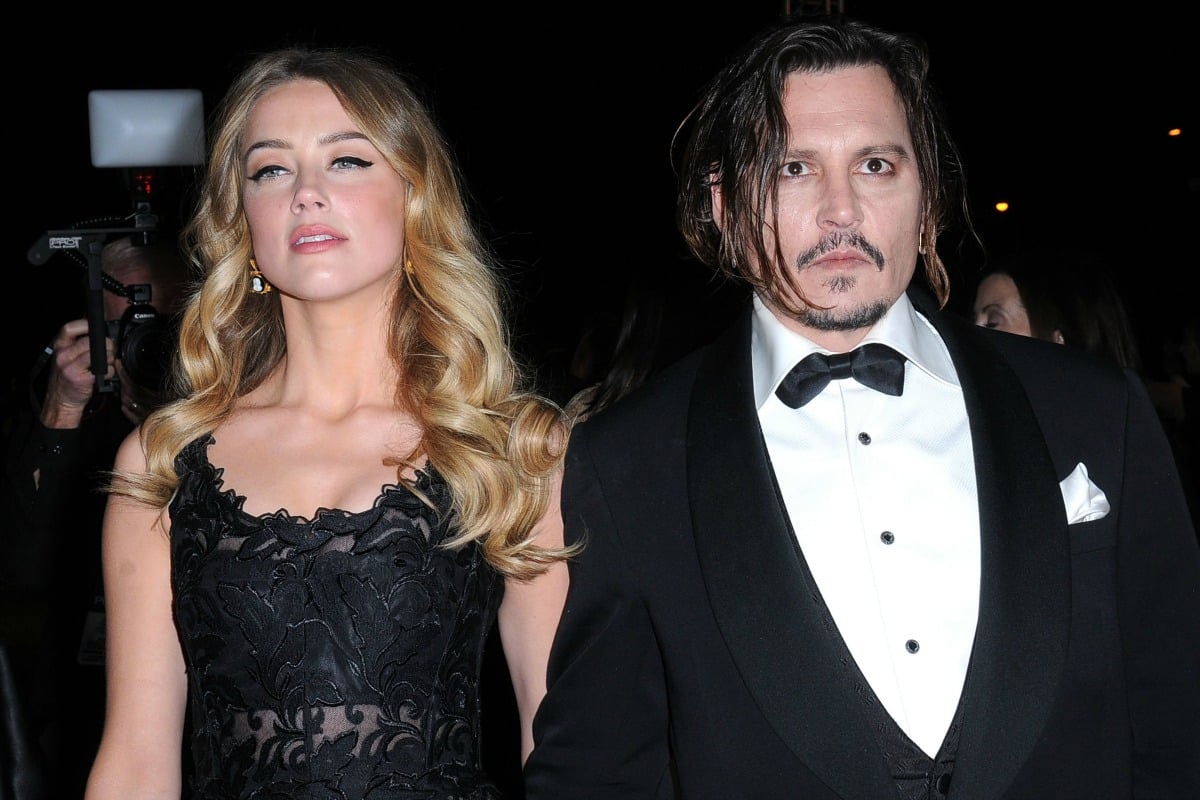 This post deals with domestic violence and might be triggering for some readers.
For years, the very public separation of Johnny Depp and Amber Heard has dominated news headlines.
The former couple, who finalised their divorce in early 2017, have both been accused of domestic violence.
Now, after multiple detailed abuse allegations from both Depp and Heard, audio has surfaced of Heard admitting to "hitting" her ex-husband.
In 2016, Amber Heard spoke out against domestic violence in a YouTube video. Post continues below.
In audio published by the Daily Mail, which was reportedly recorded as the couple talked through their relationship problems, the former couple discussed an incident that occurred the previous night.
In the leaked audio recording, which was reportedly released by Depp himself, the actor accused Heard of punching him in the face. Heard is also allegedly heard admitting to striking Depp with pots and pans and throwing vases at him.
"I'm sorry that I didn't… hit you across the face in a proper slap, but I was hitting you, it was not punching you," Heard said in the audio.
"I'm sorry I hit you like this. But I did not punch you. I did not f***ing deck you. I f***ing was hitting you," she continued.
"I don't know what the motion of my actual hand was, but you're fine, I did not hurt you, I did not punch you, I was hitting you."
Later on in the recording, Depp suggests that the pair should take time apart during their arguments to prevent them from escalating.
Heard responded: "I can't promise that it will all be perfect. I can't promise you I won't get physical again. God I f***ing sometimes I get so bad I lose it."