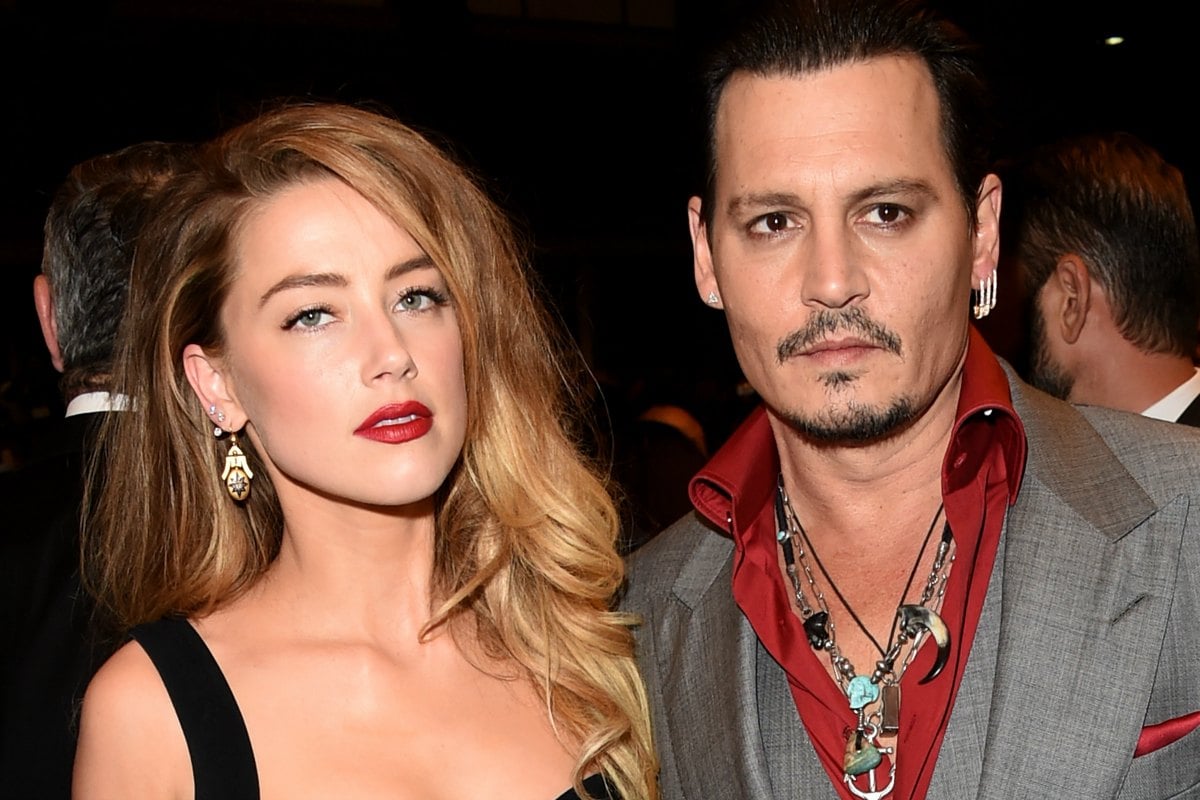 This post deals with domestic violence and might be triggering for some readers.
For years, the very public separation of Johnny Depp and Amber Heard has dominated news headlines.
The former couple, who finalised their divorce in early 2017, have both been accused of domestic violence.
In 2016, Amber Heard spoke out against domestic violence in a YouTube video. Post continues below.
Depp is currently suing the British newspaper The Sun for publishing an article that alleged he had been abusive to Heard. However, texts emerged this week which suggest the actor cut off his own finger. While we don't know if the incidents are linked, he's previously alleged Heard was responsible for severing the top of his middle finger during a dispute.
Depp claimed in US court papers that Heard was responsible for a similar injury after she threw a bottle of vodka at him during a violent altercation just a month after they were married. These claims were heard in Depp's $90 million defamation lawsuit against his ex-wife after she authored an op-ed with the Washington Post detailing her experience of domestic abuse, without naming Depp.
During proceedings – which have been delayed until August 2020 – Heard countered his claims about her injuring his finger, stating he "severely injured his finger, cutting off the top" when he smashed a telephone against a wall.
This week, London's High Court heard texts between Depp and his personal doctor, David Kipper, which suggest the actor's injury may have been self-inflicted.
"I cut the top of my middle finger off … What should I do!?? Except, of course, go to a hospital …. I'm so embarrassed for jumping into anything with her … F**K THE WORLD!!! JD," wrote Depp on March 7, 2015.
12 days later, Depp wrote back: "Thank you for everything. I have chopped off my left middle finger as a reminder that I should never cut my finger off again!! I love you, brother. Johnny."
Reports have also emerged of the kind of violence Heard was allegedly subjected to during this time.