The courtroom video apology of Johnny Depp and Amber Heard has been released after charges were laid for falsifying customs documents in order to smuggle dogs Pistol and Boo into Australia last year.
Heard has been given a one month good behaviour bond and fined $1,000 after she pleaded guilty to falsifying the documents.
The ruling has drawn national attention to the clip that seems more like an audition tape than a recorded apology.
In the video, the A-listers lament the seriousness of border protection, saying they are 'truly sorry' for what they had done.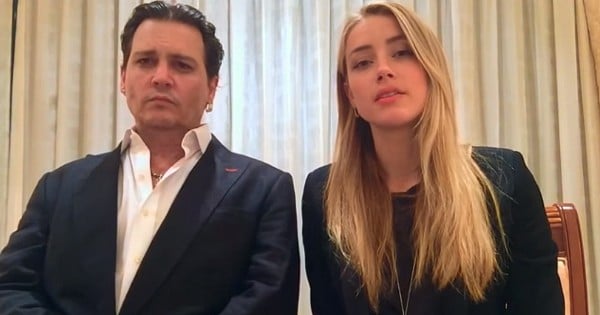 But the actual apology comes across as wooden and forced with Depp leaning back into his chair as Heard speaks.
"Protecting Australia is important," Heard said. "Australia is free of many pests and diseases that are commonplace around the world. That is why Australia has to have such strong bio-security laws."
Depp continues this line of reasoning with an unusual and unnecessary recognition of the Australian people.
"Australians are just as unique. Both warm and direct," Depp said.
"I am truly sorry that Pistol and Boo were not declared," Heard added.
Depp then gives one final warning as though the clip will be broadcast to an anti-smuggling convention rather than a courtroom. "Declare everything when you enter Australia," he said.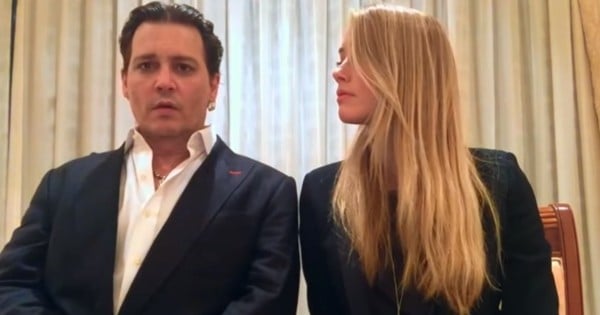 The sentence comes almost a full year after Heard and Depp landed at Brisbane Airport by private jet on 21 April last year.
Heard initially faced two charges of illegal importation of an animal in addition to the count of producing a false document, however the two bio-security charges were dropped this morning.
Heard told the court that upon her arrival, she had not recorded having the two dogs.
The A-listers caused national controversy for the crime, gaining even the attention of Federal Agricultural Minister Barnaby Joyce who said the dogs should 'bugger off' back to the US or face euthanasia.
The maximum penalty for providing a false document on entry to Australia carries a maximum penalty of 12 months jail and a fine of $10,200.
For more details watch the video below...