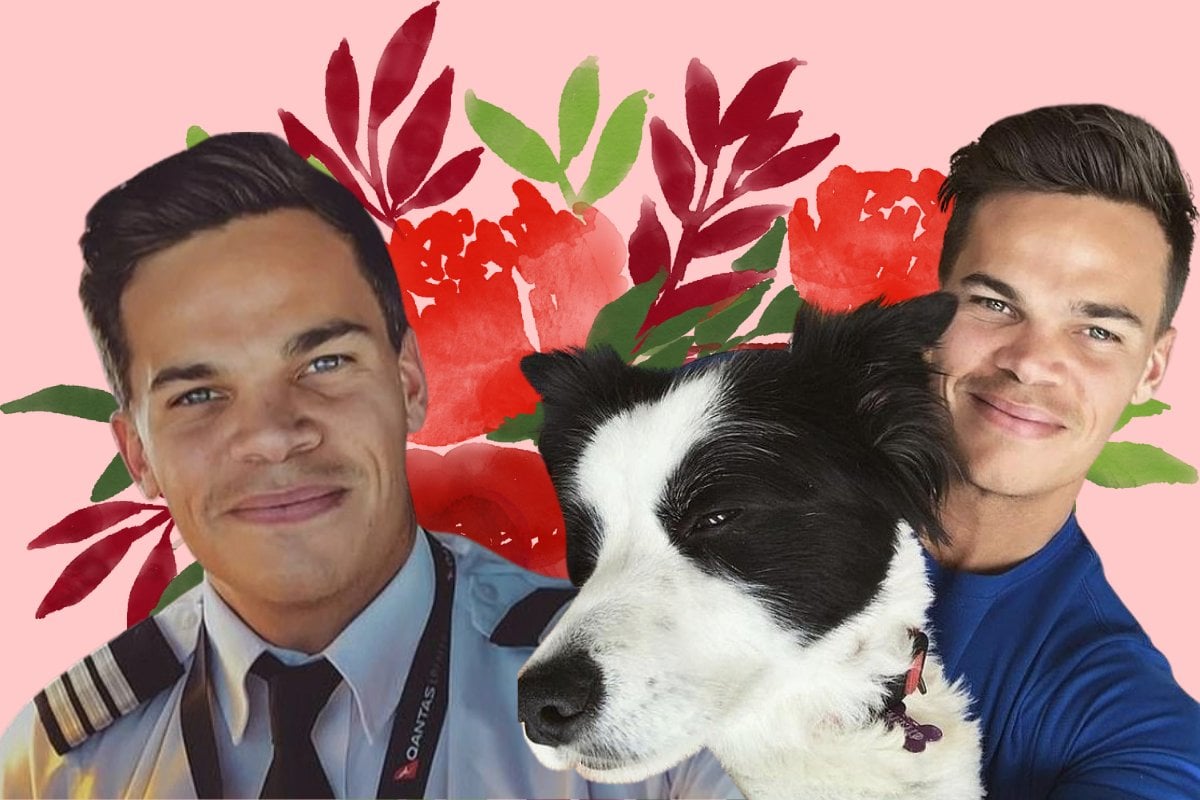 We have a brand spanking new bachie, and he's a very good-looking pilot with a dog. Sounds good, doesn't it?
Earlier this year, Channel 10 announced the guy handing out roses in 2021 will be 31-year-old Sydneysider Jimmy Nicholson. 
And this week, they dropped an extremely cheesy trailer that showed our pilot walking through the airport surrounded by loved-up couples.
He's met on the runway by Osher standing in front of a "Bach Air" plane: "Fasten your seatbelt Jimmy, you're in for the ride of your life."
Watch the particularly cheesy trailer below. Post continues below.
While it gives very, very little insight into who exactly Jimmy Nicholson is, the internet doesn't rest, so we already know a heck of a lot about him.
There's no official word when Jimmy's season of The Bachelor will begin (though we anticipate it will be in the second half of July), but here's what we've uncovered in the meantime.
Jimmy Nicholson's Instagram.
Jimmy has finally gone public on Instagram, and you can find him @jimmynicholson for plenty of shirtless beach pics (and plane selfies!).