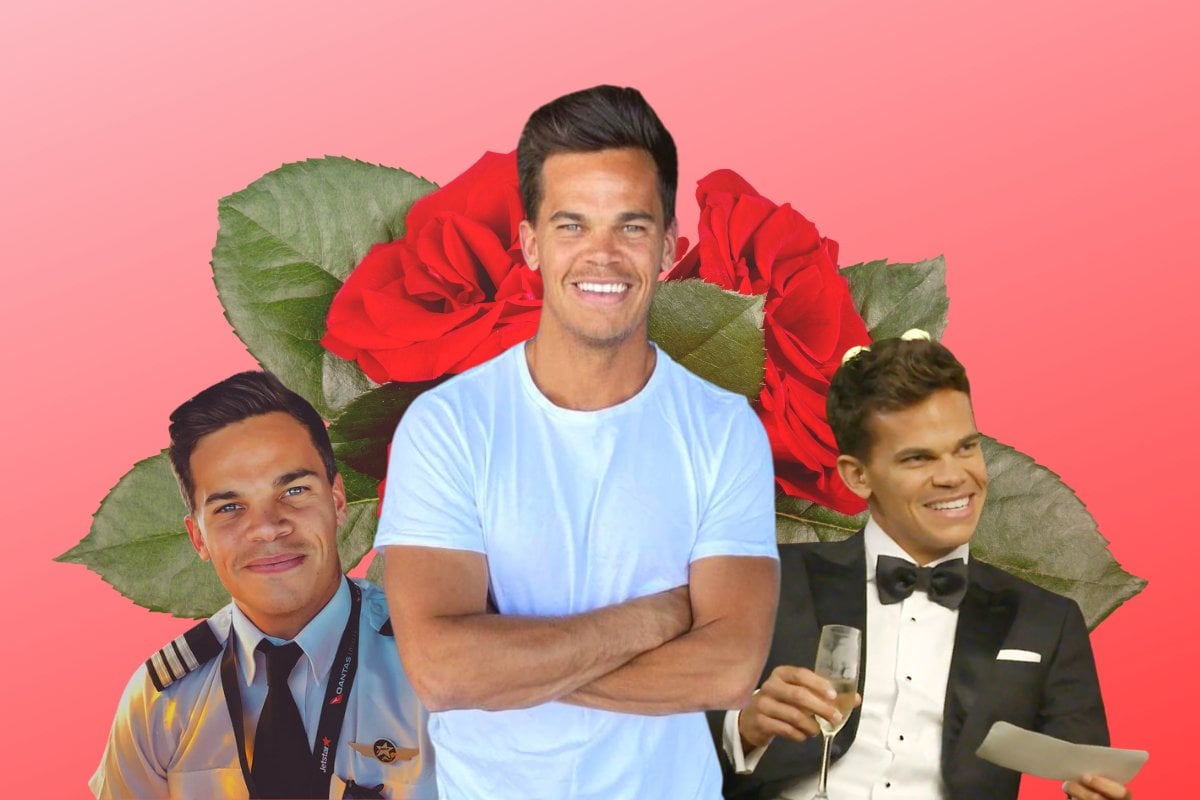 We have a brand spanking new bachie, and he's a very good-looking pilot with a dog. Sounds good, doesn't it?
Earlier this year, Channel 10 announced the guy handing out roses in 2021 will be 31-year-old Sydneysider Jimmy Nicholson. 
And in June, they've dropped a couple of trailers that help us get to know Osher's new best friend.
The first showed our pilot walking through the airport surrounded by loved-up couples, and it's extra emotional given the current lack of travel and reunions.
He's met on the runway by Osher standing in front of a 'Bach Air' plane: "Fasten your seatbelt Jimmy, you're in for the ride of your life."
Watch the particularly cheesy trailer below. Post continues below.
It's sweet, but it gives us very, very little insight into who exactly Jimmy Nicholson is, so we were pleased when we were gifted another trailer on June 28.
In the second one, we learn a little more about why Jimmy signed up to hand out roses and hang out with alpacas/Osher.
Before the show officially kicks off on July 21, here's everything we've uncovered about Jimmy. 
He finds 'the one' on the show. 
In the trailer, Jimmy confesses to being quite methodical and loving a good checklist, which is... weirdly attractive, and also exactly what you want to hear from the guy controlling a giant tube of metal flying through the sky.
But he knows "when it comes to love - there's no manual".
He said while he entered the series as a single man, he is hoping to leave it with the person he can spend the rest of his life with (handy, because that's the entire premise!), and he was "feeling a mixture of excitement and absolute terror" about the road ahead.