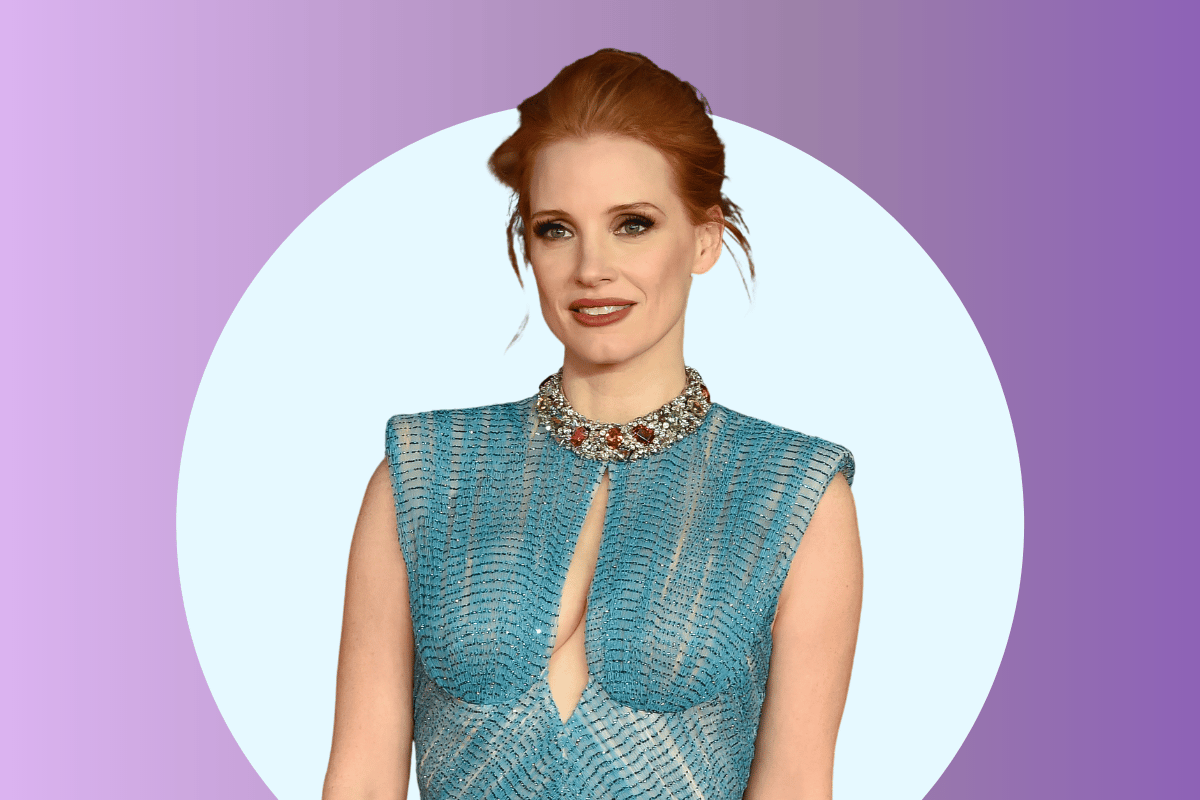 Warning: This post mentions suicide and may be triggering for some readers. 
It really does look like Jessica Chastain has it all. 
Nominated for two Golden Globes this year, for The Eyes Of Tammy Faye and Scenes From A Marriage, she's currently appearing in the new action movie The 355.
She's married to an Italian from a noble family who has a 17th century estate and his own prosecco brand. It's all a very long way from her childhood in California, when her single mum had to shoplift so the family could eat.
Watch: The auditions that scored actors their leading roles. Post continues below. 
Chastain was born to two high school sweethearts, 16-year-old Jerri Chastain and 17-year-old wannabe rock star Michael Monasterio. The couple had a second daughter, Juliet, a year later, but then split. 
Jessica won't speak about her biological father, and says he's not listed on her birth certificate, so there's "no proof of anything". He died in 2013.
Life was tough for young mum Jerri and her daughters.
"We stole food at the store because we didn't have any money," Jessica told the Evening Standard magazine. "And some people knew she was doing it but didn't stop her. So there is kindness everywhere."
Jessica's family got evicted a couple of times when she was a child. 
"One time, I even came home from school and there was someone locking our doors," she told USA Today. "And he felt super guilty, and he asked me, 'Do you want to go in and grab some things?'"
Jerri married a firefighter, Michael Hastey, and Jessica came to see him as her father. But that feeling that she could lose her home at any time remained.