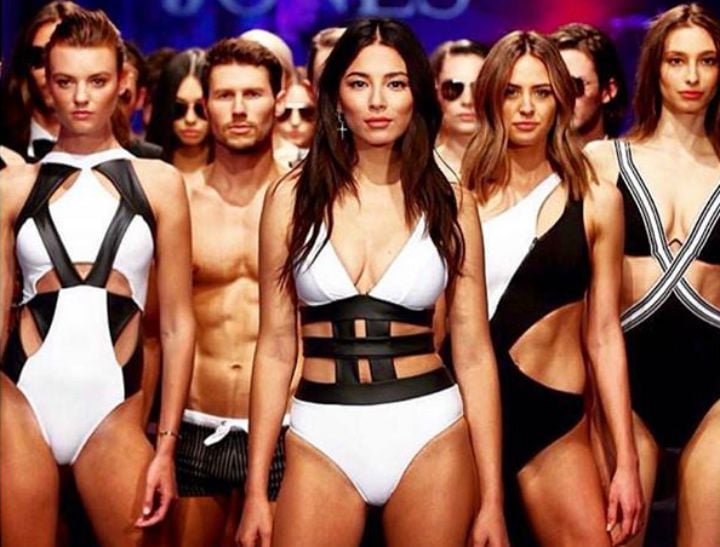 When did body-bits become just another thing to trade in between seasons?
Last season, it was all about thigh gaps. Before that, Michelle Obama arms. And apparently, this coming Summer, Jesinta Campbell's 'cheese grater abs' are the hot body "trend".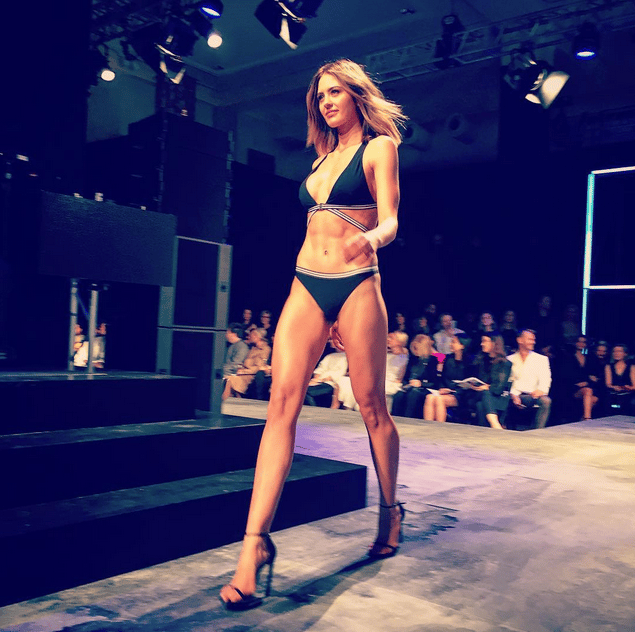 In a fairly confusing write up yesterday, we were alerted to the fact that "Jesinta Campbell's 'cheese grater' is the new 'hot dog legs.' " So stop eating, and fall into line, lemmings – because this article didn't mess around when it came to directing your look for next season:
"Put down the cheese, summer is going to be all about cheese grater abs as witnessed at David Jones' spring/summer showcase this week when Jesinta Campbell made her debut on the runway for the retailer."
Here that, saddos? Your flat tummy isn't going to cut it this summer, folks, we want chiselled abs.
WELL, NEWSFLASH: They don't sell a six-pack at Westfield. They are worked for and well-deserved by models, personal trainers (which Jesinta is in training to become, btw), Madonna, sports people, or just those other-worldly people who enjoy a hard-core gym routine. Make no mistake, they dedicate hours and hours, sacrificing a variety of delicious carbohydrates and cheese, to earn themselves a cheese-grater.