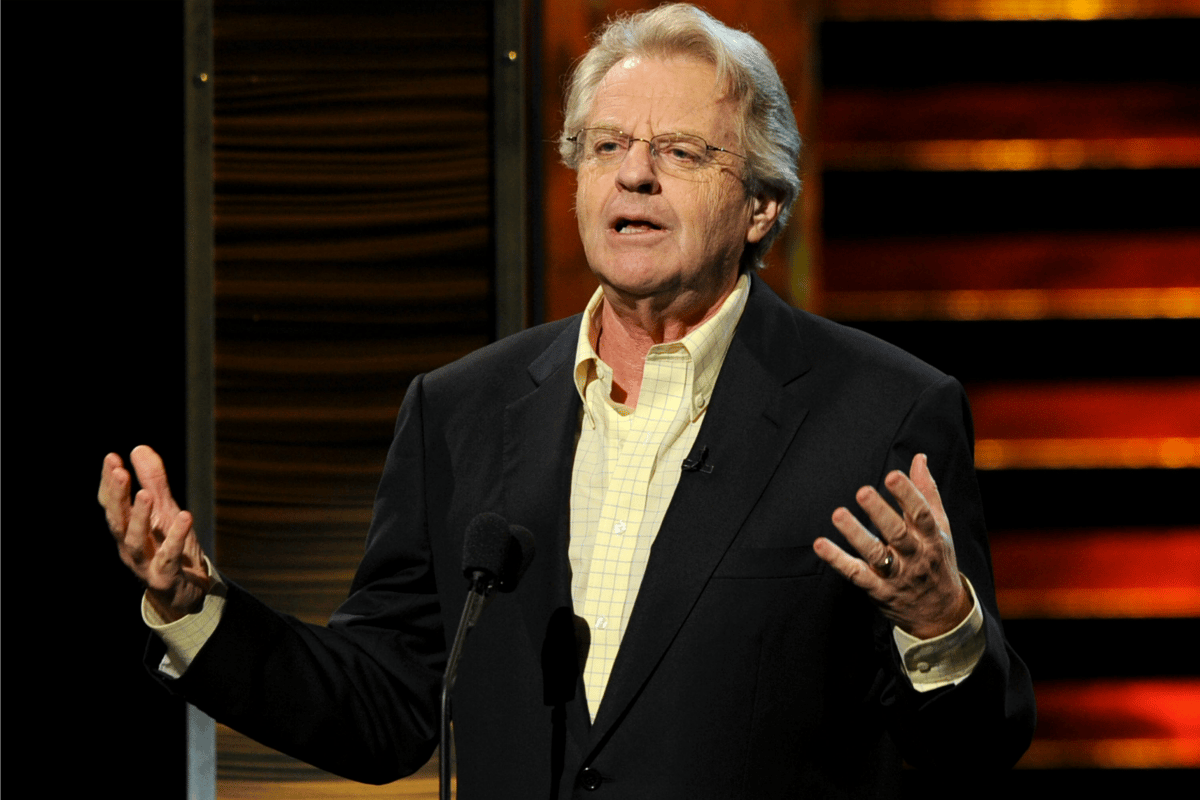 To this day, the Jerry Springer Show remains more controversial than anything else on television.
In its 27 years on air, the American talk show delivered countless on-air fights, transphobia, racism, and ranting white supremacists across almost 4,000 episodes.
Even today, a year on from the cancellation of the show in June 2018, the power of the Jerry Springer Show still rings true.
Side note – From Tobey Maguire to Nicolas Cage, here's the 7 best crying faces from TV and movies. Post continues after video.
Just this week, host Jerry Springer was forced to respond to claims that his show is to blame after two former guests – one in 2000, and one last year – died following their appearances on the TV show.
Speaking at the Edinburgh International Television Festival, Springer argued that the show had no influence on either death, comparing it to "suing Walmart because you had an argument with someone in their shop".
"In both those cases, let's be clear – it was several weeks or months later," he added.
For the rest of his life, Jerry Springer's name will forever be synonymous with his talk show and its shortcomings.
But there's much more to Jerry Springer's life than televised food fights and violent hair-pulling.
Inside Jerry Springer's life.
Gerald Norman 'Jerry' Springer was born in London, England, inside the Highgate tube station.
At the time, the underground train station was being used as a shelter from German attacks during World War II. Springer's German-Jewish parents, Margot and Richard Springer, had fled to London in 1939.
In his early years, Springer was brought up in East Finchley, before the family immigrated to the Queens, New York in 1949.