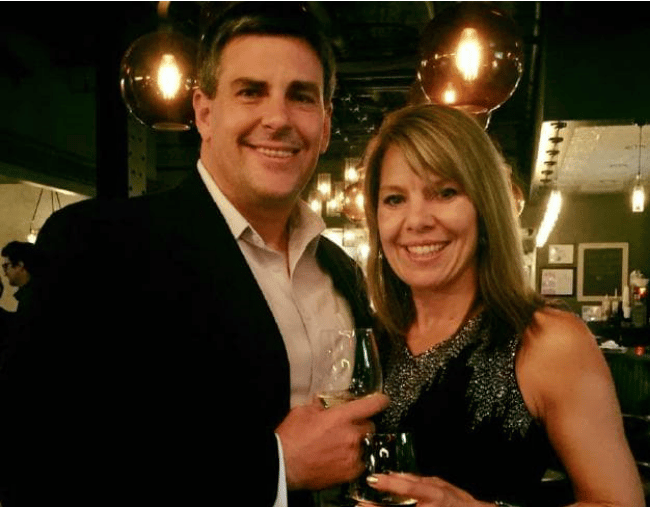 Jennifer Riordan had just boarded a Southwest Airlines flight at New York's LaGuardia Airport. The 43-year-old bank executive had been in the city on business and was returning home to her husband, Michael, and two children.
Dallas – where the plane was bound – wouldn't have been her final destination. She still had to make it Albuquerque, New Mexico, and she was expecting a long day ahead of her as the plane took off about 10.30am on Tuesday.
However, just 20 minutes into the flight something completely unexpected and ultimately tragic happened – the plane's engine exploded. The explosion sent shrapnel flying through the air, smashing through the window by the seat Jennifer was sitting in, and hitting her.
In one terrifying moment, the pressure sucked the Wells Fargo employee headfirst out of the window. Witnesses said she hit her head on the way.
"The top half of her torso was out the window," a fellow passenger, Max Kraidelman, later told the New York Times. "There was a lot of blood..."
Instinctually, passengers Tim McGinty and Andrew Needum rushed to pull Jennifer back into the plane. Meanwhile, the plane was descending rapidly as the cabin room depressurised and oxygen masks came down. In just five minutes the pilot dropped the plane from 9100 metres (30,000 feet) to 3048m (10,000ft) to ensure passengers could breathe properly.
Inside the plane, Andrew Needum and retired nurse Peggy Phillips attempted to revive the unconscious woman, administering CPR. Witnesses say that she went into cardiac arrest.
Peggy later explained to ABC News in the US the extent of the injuries she was dealing with.
"If you can possibly imagine going through the window of an airplane at about 600mph (965km/h), and hitting either the fuselage or the wing with your body, with your face...I can probably tell you that there was significant trauma to the body."