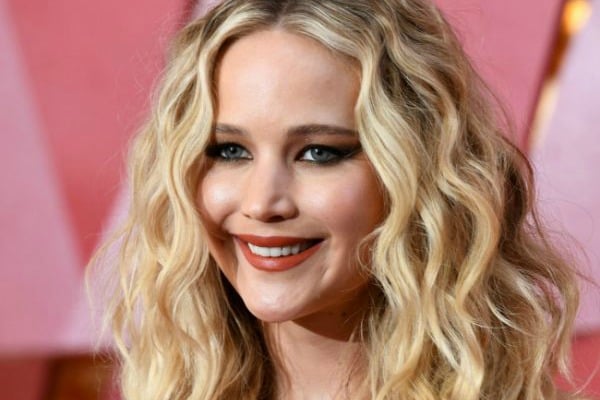 Our favourite pizza-loving, Oscar-winning, down-to-earth celeb, Jennifer Lawrence, is engaged to her New York art gallery director partner Cooke Maroney.
Boy is that a wedding we'd like to be invited to.
A rep for the 28-year-old Red Sparrow actress confirmed the whispers to People magazine on Tuesday, revealing the "fun-loving" gallery director had recently popped the question.
It comes after a reported "giant rock" was seen on her finger.
The two were seemingly out celebrating their engagement at a restaurant – Elio's on New York's Upper East Side, to be exact – when the ring was first spied by an onlooker.
Psst, ever wanted to know what celebrities danced to at their weddings? Check out this video. 
We're obviously thrilled for the couple and already can't wait for the wedding pics, but we have one question that desperately needs answering.
…Just who is her fiance?
We are ashamed to admit we weren't even fully aware she was dating someone, so they've done a good job of keeping their relationship out of the spotlight. In fact, there are barely any photos of them together, but this is what he looks like (he's on the left):