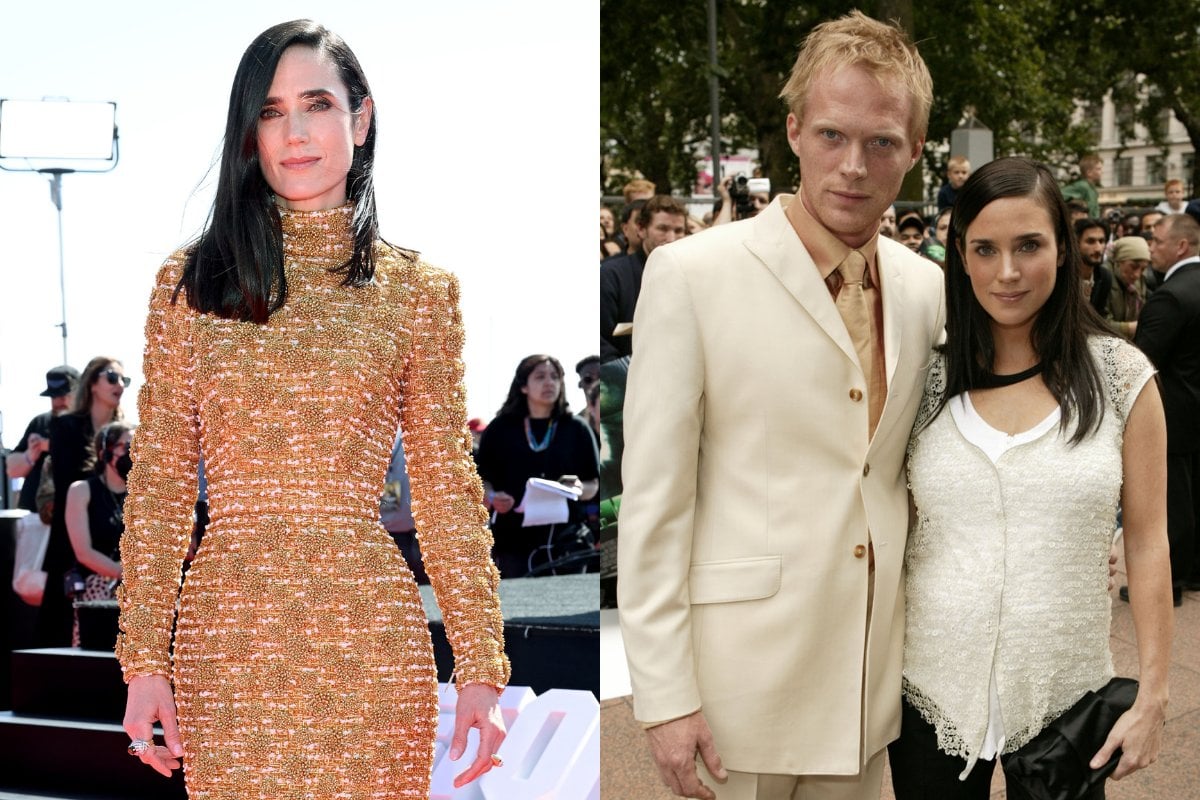 Jennifer Connelly was never sold on marriage. 
Then 9/11 happened. A few days later, she received a phone call from a man she barely knew.
That man was her former co-star Paul Bettany and during that phone call, he proposed. Within a year, they were married. 
Watch the trailer for Jennifer Connelly's latest film, Top Gun: Maverick. Post continues below.
Born in 1970 in the Catskill Mountains, New York, Connelly, now 51, was an only child to an antiques dealer mother and clothing manufacturer father. She had a love for the arts from an early age.
She began her career at 10, after a friend of her father's suggested she go into modelling and she appeared in print advertisements and television commercials. 
And by 11, she landed her first minor role; appearing in Sergio Leone's gangster epic Once Upon a Time in America. 
As a teen, Connelly had leading roles in several minor films, including Jim Henson's children's film Labyrinth, alongside David Bowie.
"I was a kid when I started at 11 and, for me, it was a matter of turning up on time, knowing my lines and doing what the director told me. I wanted everything to be nice and to keep everyone happy," the Top Gun: Maverick actress told the Evening Standard in 2005.
Jennifer Connelly and David Bowie in Labyrinth. Image: Warner Bros. Pictures.