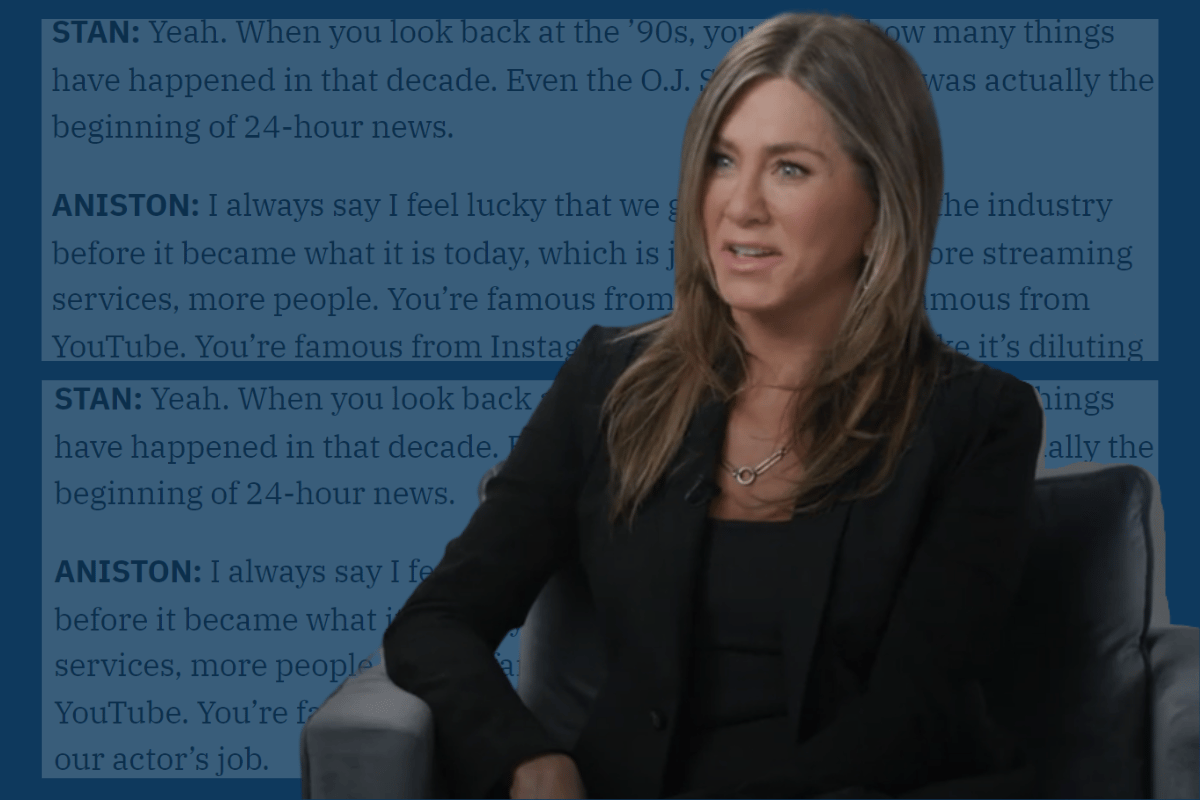 In the world of Hollywood, Jennifer Aniston can do no wrong. 
But this week, she's in a little bit of hot water over comments she made about fame, social media and some of the iconic women who have built their career in the 'non-traditional' way.
Aniston has been doing the media rounds lately, including a recent interview with Ellen DeGeneres where she spoke about the time Friends ended, how she dealt with divorce and getting therapy. And that interview went down a treat with viewers.
But an interview that has had less of a warm and fuzzy response is her latest chat with Variety.
Watch: Jennifer Aniston speaks with Ellen on The Ellen Show for the final time. Post continues below. 
Aniston was taking part in a sit-down interview with Variety as part of their classic 'Actors on Actors' segment. She was joined by fellow US actor Sebastian Stan who is most well known for his roles in Pam & Tommy, Gossip Girl and the Captain America franchise.
The duo were discussing their time in the industry and the conversation soon turned to social media and the culture of becoming famous for being famous. The story of Pamela Anderson and Tommy Lee's infamous 1995 sex tape leak was also discussed, where Aniston spoke about the changing nature of fame. 
"It was right at the time when the internet really shaped so much of a new culture about people becoming famous for basically doing nothing. But yet having these incredibly careers, and then women's reputation… I mean Pam [Anderson], Paris Hilton," she said.
"I feel so lucky that we got a little taste of the industry before it became what it is today, which is just different," Aniston said, referring to social media and streaming services.