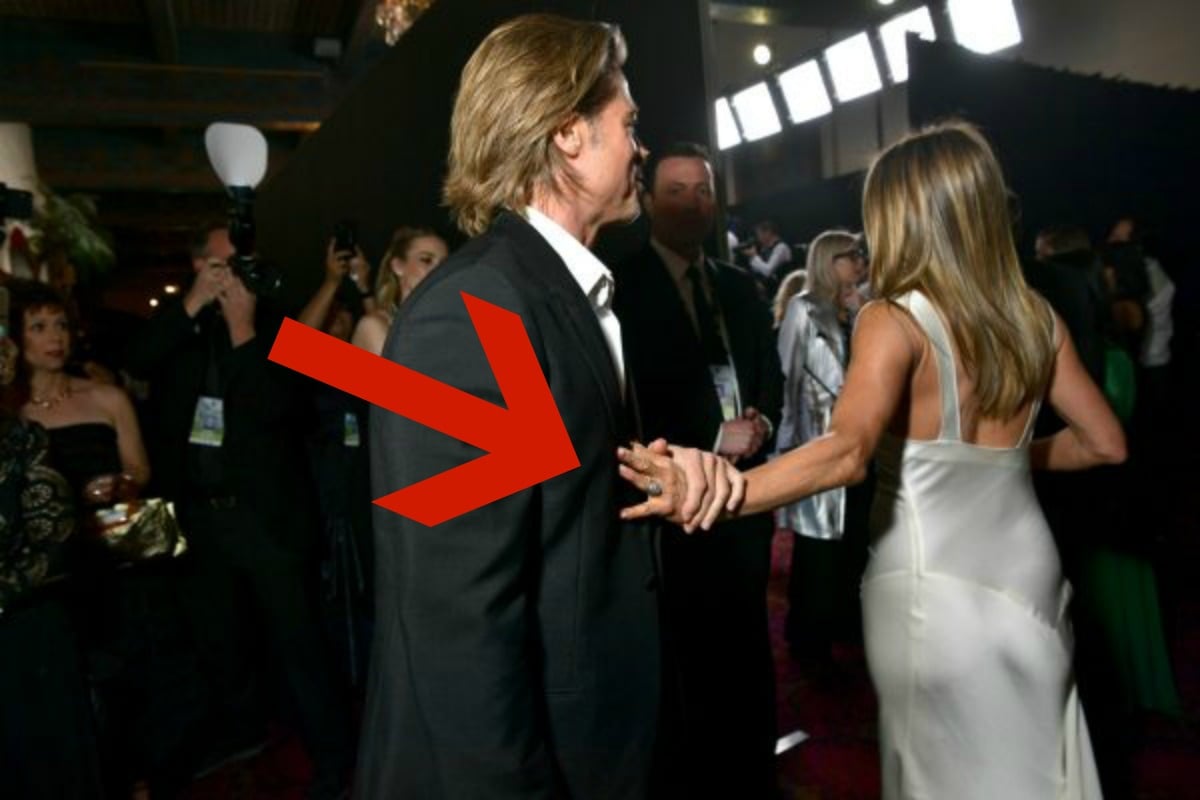 Pause.
The whole world is losing their sh*t over Brad Pitt and Jennifer Aniston having what looks to be a fleeting exchange and still no one is caring nearly enough.
DO WE CALL THEM BRADIFFER OR NO. WE NEED A NICKNAME DO YOU UNDERSTAND.
What we saw, to be clear, was Brad and Jen reuniting physically, but also emotionally, and perhaps most importantly…. spiritually.
This is of global significance because 15 years ago, in a world that was very different but where Brad and Jen looked exactly the same, their marriage ended. A marriage of seven years. Brad did a cheat with a woman from work whose name was Angelina Jolie, and then Jen had to watch MR AND MRS SMITH like it wasn't a DOCUMENTARY charting her ex-husband's PATH TO INFIDELITY.
But Jen did what any self-respecting woman would do. She starred in light romantic comedies with Adam Sandler that received appalling reviews but gave people a lot of joy.
She dated Vince Vaughn, Orlando Bloom, John Mayer, before eventually marrying Louis Theroux's cousin, Justin.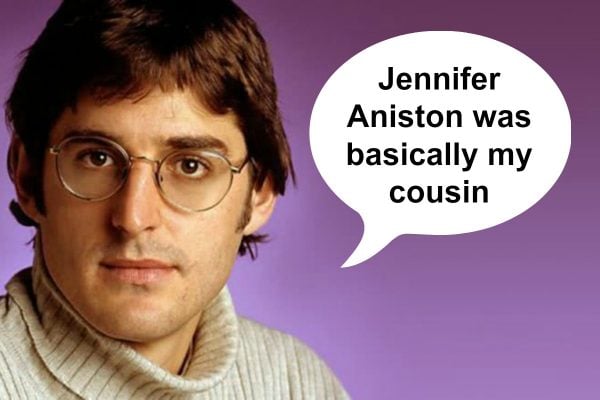 Them feels when you date someone for their cousin's documentaries. 
And Brad went on to marry Angelina and have precisely 47 children.
Eventually they split because of something to do with a plane and maybe addiction (??) and now single Brad is back to being Jen's creepy ex and yes you better believe we're here for it.