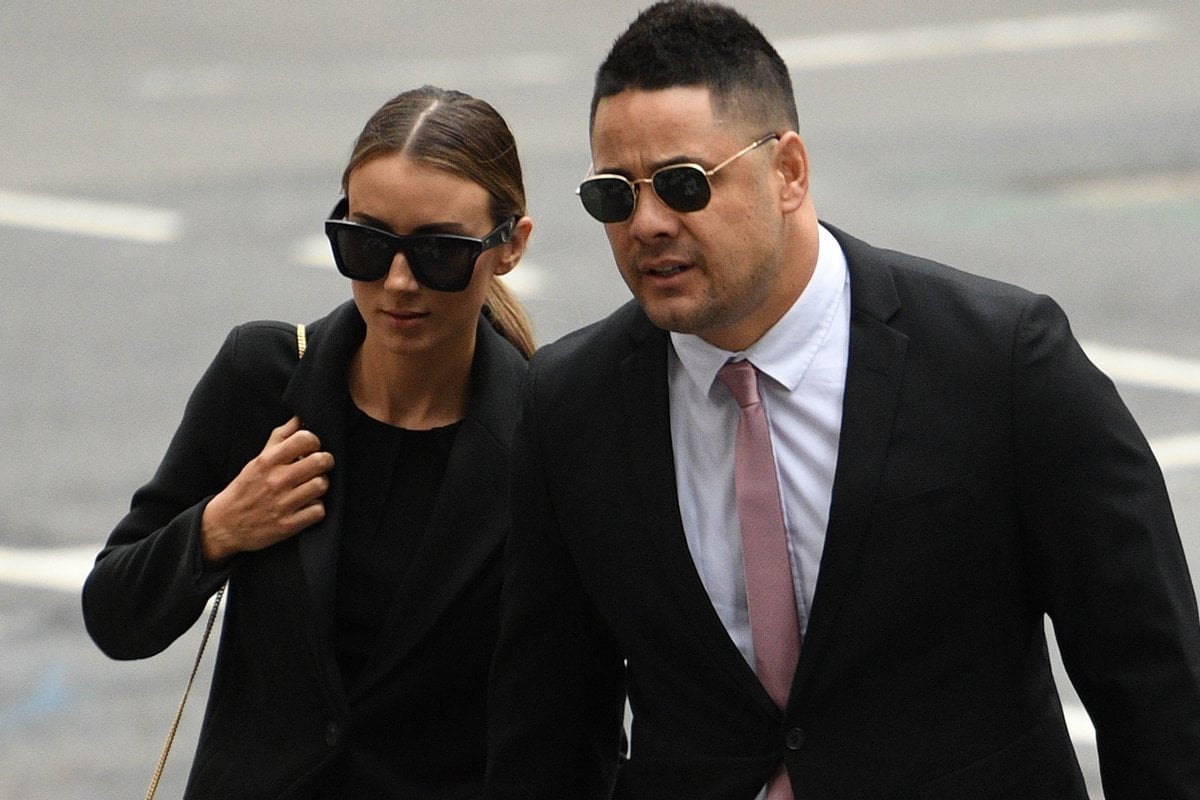 This post deals with sexual assault and might be triggering for some readers. 
Jarryd Hayne has been sentenced to a maximum of five years and nine months in prison, with a non-parole period of three years and eight months, for sexually assaulting a woman in her Newcastle home in 2018.
The 33-year-old, who entered court on Thursday surrounded by a crowd of supporters, was found guilty in March of two counts of sexual assault. He was found not guilty of the two more serious charges of aggravated sexual assault without consent inflicting actual bodily harm. 
"There is no other conclusion than he knew she did not consent," Judge Helen Syme said. "The offender... went ahead anyway and forced a sexual act on her."
Hayne has since lodged an appeal a day after being jailed. 
During Hayne's sentencing on Thursday, the 28-year-old victim read out an emotional victim impact statement, saying Hayne had made her feel dirty and violated. 
She said he had made her feel like an object and had been seeing right through her.
"You don't owe somebody your body, nor should they expect it," the woman said.
"My body remembers and my mind won't let me forget.
"This assault has changed me. It changed my direction and who I was.
"I don't remember the last time I had a proper sleep."
The woman said she had endured "countless hours of crying" and visited various psychologists to try to push the memory of what happened to the back of her mind.
The sentencing marked an extraordinary fall for a man once heralded as "the golden boy" of the NRL.
The 33-year-old is a State of Origin champion, a two-time Dally M Medallist – the highest individual accolade in the NRL – and now, a convicted sex offender.
On Thursday, photos of Hayne suited up and surrounded by a swarm of cameras were plastered across every media outlet in the wake of the news. It's a far cry from the photos of him on the footy field, when he was known for his league creativity and not his crimes.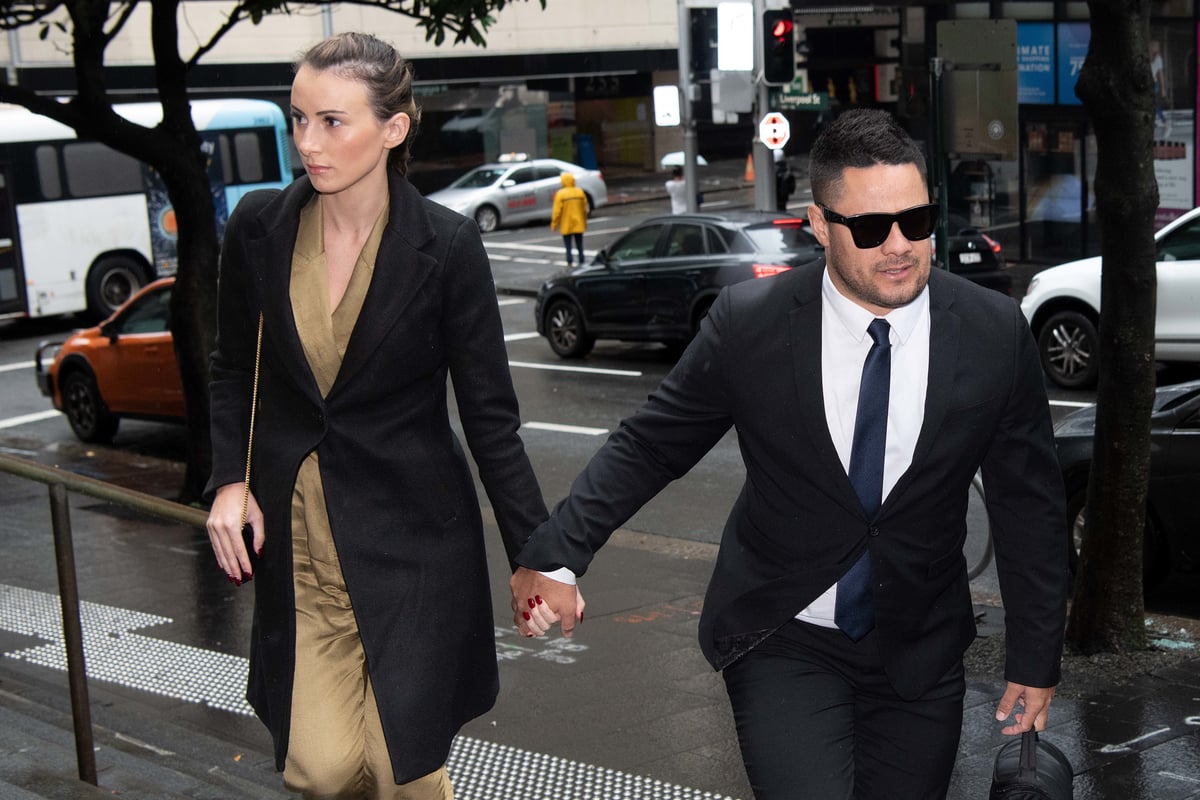 Jarryd Hayne and wife Amellia Bonnici arrive at the Downing Centre District Court, in Sydney, on Monday, March 22, 2021. Image: AAP. Hayne first debuted for the Parramatta Eels as an 18-year-old in 2006 and found nationwide fame in 2009 when he led Parramatta to their first premiership final since 1986. The Eels lost, but Hayne's stardom soared.