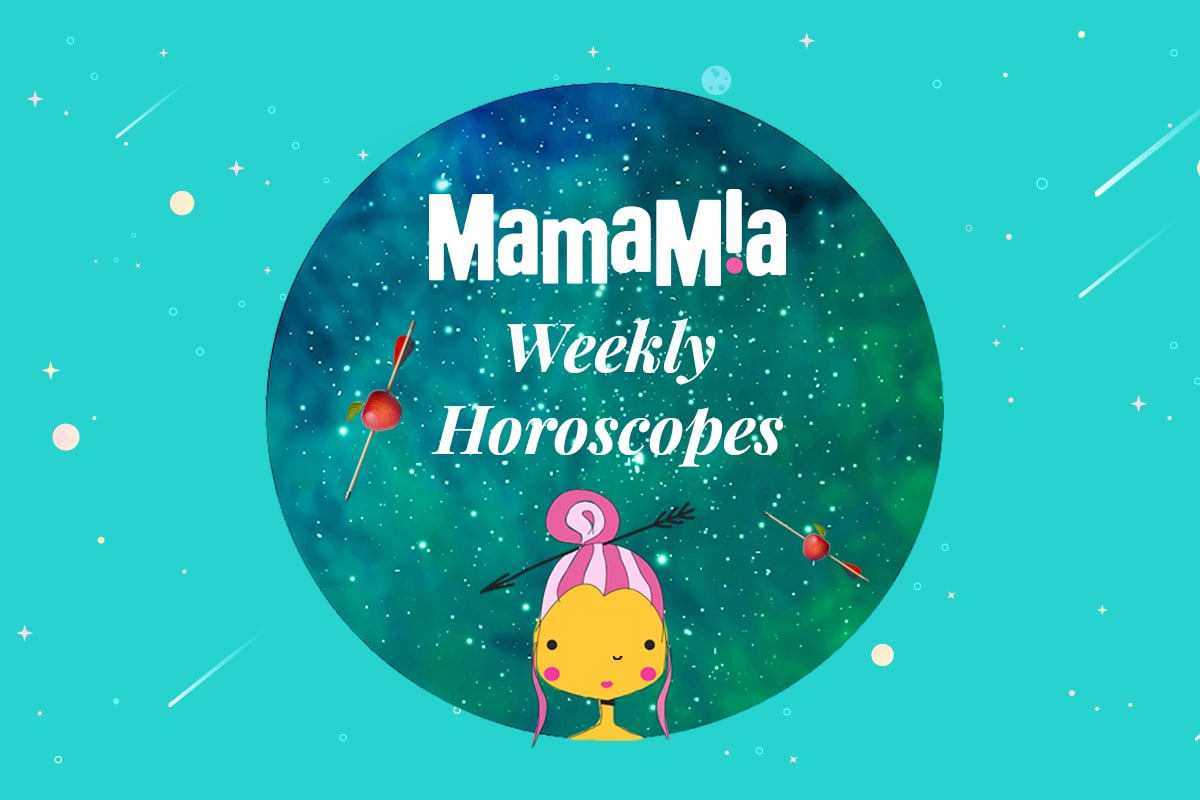 Natasha Weber is an astrology genius, and has predicted all of our horoscopes for the week beginning January 6. For more from Natasha follow her on Instagram and Facebook. 

Someone dear to you makes a surprise announcement on Monday due to a rendezvous between Venus and electric Uranus. Single Rams are targeted by Cupid's arrow, falling in love-at-first-sight. There's nothing wrong with a little romantic indulgence provided both parties are on the same page. Although, once you remove your rose-coloured glasses the object of your affections may not look as desirable.

La Luna enters your sign on Friday, stirring up feelings for an ex-lover, former partner or regrets over a past mistake. Guilt, shame and anger is of no use to you now and will only hold you back from your rightful happy ending. Take a deep breath, let it go and boldly step into the beautiful new future that awaits you. Don't forget to leave your baggage behind.

Big changes are in the wings but they will not necessarily become immediately obvious. An important shift is occurring within, working its way out to shine your light into the world. Sunday's eclipse begins the process as you start to feel more alive and ready to embrace your authentic voice and unique qualities. Speak up, be brave and ignore the naysayers. Do you.

This week's solar eclipse triggers your relationship zone. An event or announcement that comes out of the blue may not be all that it seems. You may find yourself questioning someone's intentions, sensing that there's something off. It's likely that you don't have all the facts at your disposal, so wait until the cosmic dust settles before jumping to conclusions.

A struggle for control or recognition arises by week's end when your boss, teacher or coworker pushes all the wrong buttons. Avoid conflict by simply stating your views and then allow the information to sink in. You may not realise it but the power lies in your court with the Sun and Pluto cheering you on. Hold your head up high and have the confidence to push your point.

The travel bug bites hard when La Luna tantalises your sector of foreign connections. If you have just returned from an overseas jaunt, you are probably already planning your next escape. Virgos weighing up the pros and cons of a future vacation's hefty price tag should remember that experiencing different cultures provides you with an education beyond compare.

Home is where the heart is when Sunday's eclipse accentuates your family zone. Perhaps you've been partying hard or working extended hours. Either way, you yearn to put your feet up on the couch and watch reruns of your favourite TV show this week. Chill out Libra. Give in to temptation and add a bowl (or two) of ice-cream for the ultimate indulgence.