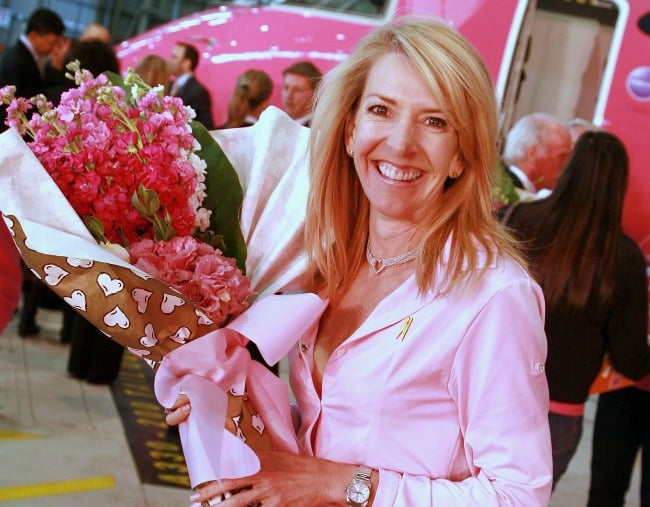 It was a regular morning in May last year when Olympian and mother-of-two Jane Flemming received the 'heart-shattering' phone call that would change her life.
"I remember it very clearly. It was about 11.30 and the day was dark and gloomy," says the former athlete.
"I was standing on the corner of Castlereagh and Market streets outside David Jones at the time and I took the call.
"Never in my wildest dreams did I think that this would happen. That I would be told I had breast cancer."
The 53-year-old Commonwealth Games gold medallist visited her doctor for her annual pap-smear, but when she explained that she was having menopausal symptoms, her GP advised her to get a mammogram too.
"I told my GP that I was tired and explained that I'd been waking up from hot flashes," recalls Jane.
"She recommended low-dose estrogen, but not before she instructed me to get a mammogram. Being a good patient, I listened and very promptly got tested."
However, after three minuscule white dots were discovered on her mammogram, Jane was referred to Randwick Hospital.
"The doctors explained that the dots could simply be the result of wear and tear. Being fit and healthy all my life, I was confident that this was the correct assumption."
Jane didn't have enough breast tissue for a needle biopsy, so she underwent full biopsy surgery.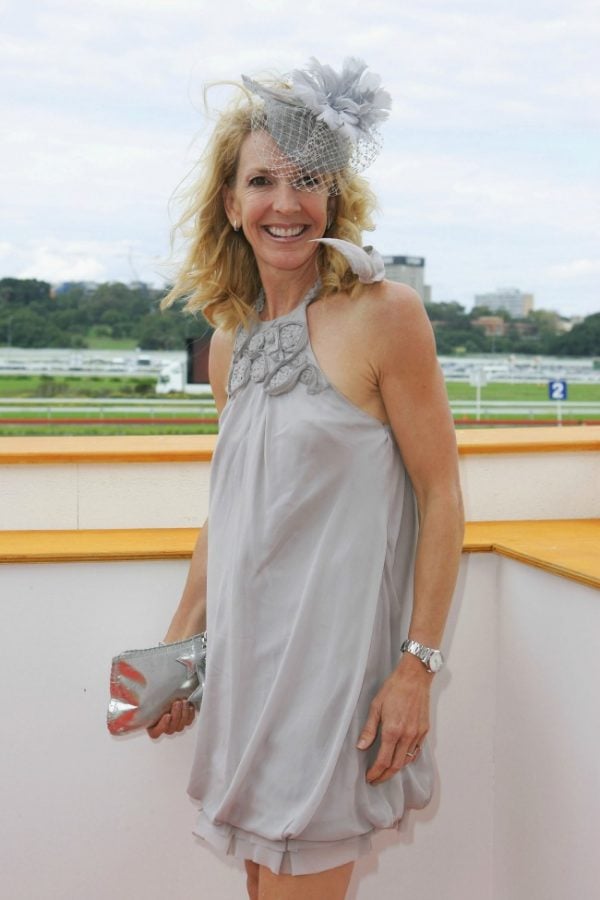 "I was told there was a four-day waiting period for the results, but on day three, I received a heart-shattering call. My surgeon confirmed that I had tested positive. As if this news hadn't thrown me for enough of a loop, she then added that there was one spot the next day for an immediate surgery. I took a few deep breaths, called my husband, and we decided to go for it."
Jane was admitted to North Shore Private Hospital and a high-grade five-centimetre tumour was removed from her left breast.
After the surgery, Jane says she waited two and a half 'agonising' weeks for the results.
"Unfortunately, the results weren't ideal and the doctors couldn't find a clear margin," she says.
"The next step involved me deciding to go through with a double mastectomy. The final trial of my journey was ultimately one more call from my surgeon, saying that she needed to remove any remaining breast cells from my body."
Jane says despite going through it all, her twin boys, James and Samuel, aged 10, kept her humour intact.
"They made me laugh at times. After surgery, you can't lift your arms above shoulder height for three weeks, so my boys said: 'Don't worry mum, you will have to have T-Rex arms'."
Jane received the all-clear in July last year. Looking back – one year on – the mother-of-two says she knows she is one of the lucky ones.
"I was told had it of been another six months, I would have had everything thrown at me. Thank God for my GP.
"I feel a little bit more vulnerable now - maybe not as bulletproof."
Jane, who has been campaigning for breast cancer awareness for more than two decades alongside the National Breast Cancer Foundation and now with Pink Hope, is encouraging women to make the time to have regular screening.
"When you do get a mammogram, you have to ask them to report on density," she says.
"My pathology results confirmed that I had dense breasts, something I had never heard of. Had I known this sooner and actually understood what it meant, I would have been getting checked more regularly.
"I've learned that breast cancer is random and anyone can be diagnosed. Although I ate healthily, drank rarely, and exercised frequently, I was not automatically immune - and my density put me at a higher risk.
"For women who aren't receiving normal check-ups, I hope you realise that one mammogram can save your life."
For more information regarding breast density, visit the breast density hub powered by Pink Hope, Be Dense Aware, which has some crucial information for women that may be at risk.