It was a pretty grey day all around. I vividly remember the sky being grey and am certain that was the colour my face turned when I took an unexpected "unknown number" call from my breast surgeon – who ever would consider having a "Breast Surgeon"?
I've had a masseur, physio, coach, podiatrist, sports medicine doctor, obstetrician, paediatrician and numerous other medicos during my life as an elite athlete and mother, but never a "Breast Surgeon". She informed me my biopsy results from breast surgery four days prior had come back positive. Not in a million years did I ever consider that would be the case.
A month or so earlier at my regular pap smear appointment, my GP requested I get a mammogram. I had been struggling with the first symptoms of menopause and she wanted to prescribe me low dose oestrogen and as such, the mammogram was a good idea before I commence the hormone treatment.
So as instructed, I went off to the rear of the Myer lingerie department to a NSW breast screening clinic for the ten minute allotted time it takes. I was sure the tiny white, microscopic dots that had to be magnified to be seen on my mammogram were going to be wear and tear. That would make sense.
All the physical movement, weight training, shot put and javelin throwing, years of netball and basketball and breast feeding twins would surely lead to wear and tear in the limited amount of breast tissue I had.
I had always looked after my body, eaten the right foods, limited my alcohol intake, exercised regularly, there was no family history, I didn't smoke and wasn't overweight. Of course it would be wear and tear.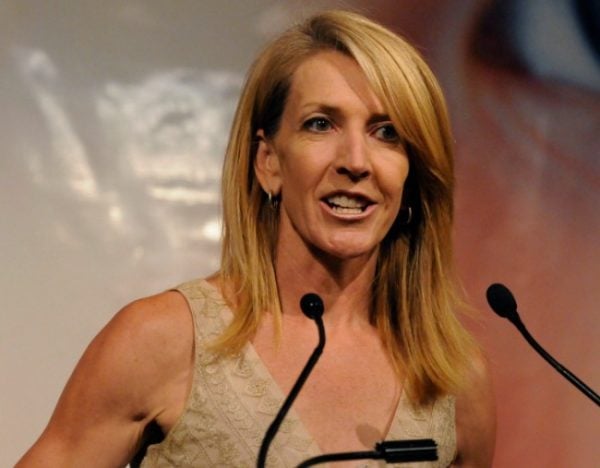 I also know a bit about breast cancer and its indicators as I have been an ambassador for the National Breast Cancer Foundation (NBCF) for nearly 20 years - a cause I got involved with after witnessing a close friend and her family battle it for decades and generations.