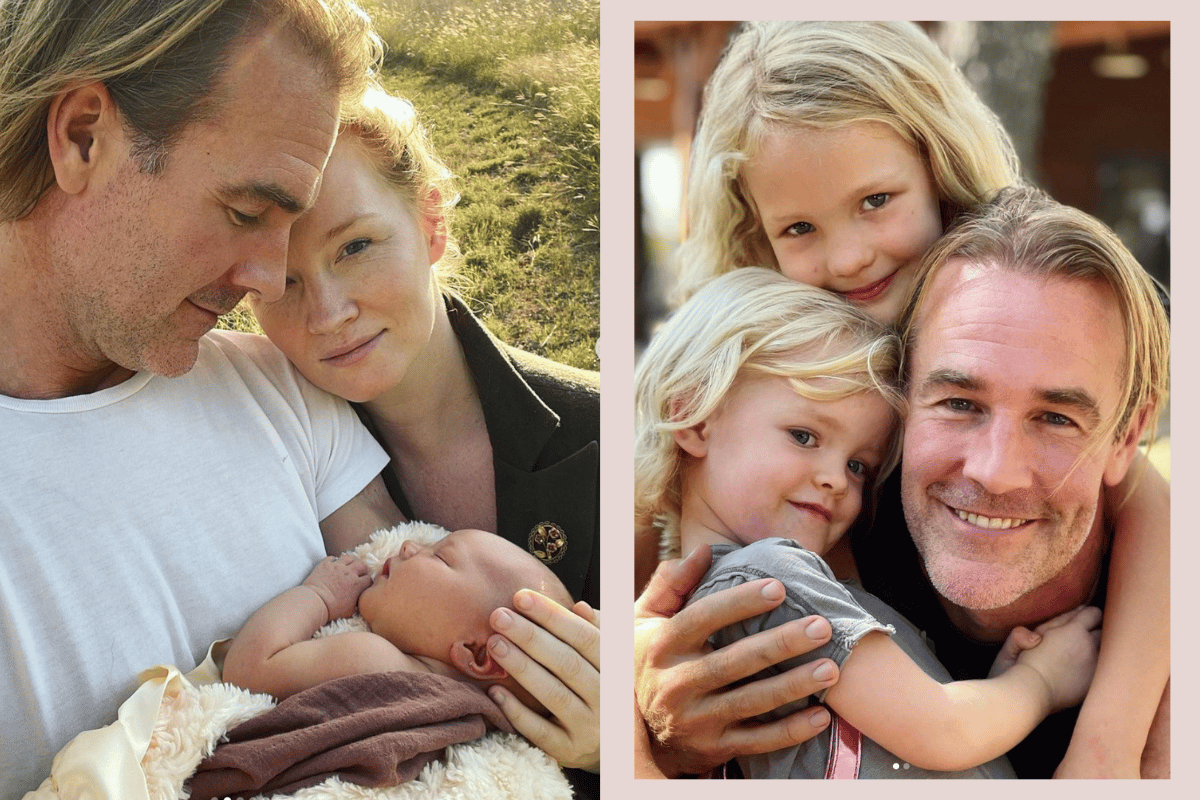 Content warning: This post discusses miscarriage, and may be triggering to some readers.
Dawson's Creek actor James Van Der Beek has welcomed his sixth child with his wife of 11 years Kimberly.
"Humbled and overjoyed to announce the safe, happy arrival of Jeremiah," he wrote on Instagram this week.
But the happy baby news from the couple also came with insight into their pregnancy journey, detailing the hardship they have faced along the way. 
Watch: James Van Der Beek on fatherhood and fame. Post continues below.
The actor and his wife have chosen to publicly share their experiences of miscarriage and the pain associated with it, in the hopes it will help other bereaved parents feel less alone. 
"After experiencing late-term pregnancy loss twice in a row (both at 17+ weeks), we kept this one quiet. Truthfully, I was terrified when I found out," Van Der Beek said this week.