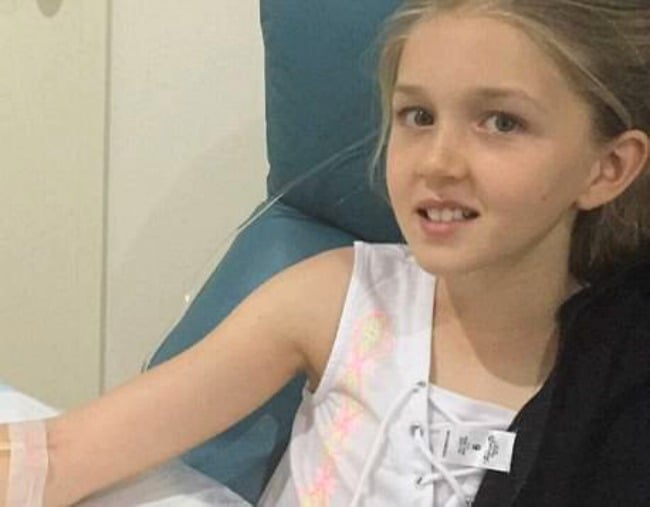 With AAP.
1. Classroom blamed for causing 11-year-old girl to become devastatingly sick for three years.

For three years doctors were unable to explain what was making 11-year-old Mariah so devastatingly sick. Then they realised it was the mould in her school's classroom.
Speaking on A Current Affair, Mariah's mother Hayley explained that her daughter had been experiencing severe nausea and had dropped to just 26 kilograms at one point – much less than a child of her age should weigh.
"Every organ in her body was pretty much inflamed," she said.
Hayley said it took doctors until late last year to trace the illness to toxic black mould (stachybotrys) in Mariah's NSW school classroom.
"It was black mould through carpets, it was on walls. I could smell it from a mile away and Mariah could as well."
Mariah and her family moved to Queensland, where the little girl is recovering from her illness.
The school – and Mariah's family – were apparently unaware of the dangers of toxic black mould.
And it's for this reason Federal MP Lucy Wicks is pushing for a national inquiry into the effects of the mould, in the hopes that doctors and the public could better understand the symptoms and side effects.
The Member for Robertson on NSW Central Coast became aware of the effects herself when she experienced them first hand.
After a storm damaged her home in 2015 she suffered from pneumonia and asthma before eventually being diagnosed with chronic inflammatory response syndrome – an illness often treated with the same degree of scepticism as Lyme disease.
"My skin would feel like I was on fire, my brain would feel like it wasn't working properly," she told A Current Affair.
2. New Zealand PM Jacinta Ardern is in hospital about to give birth.