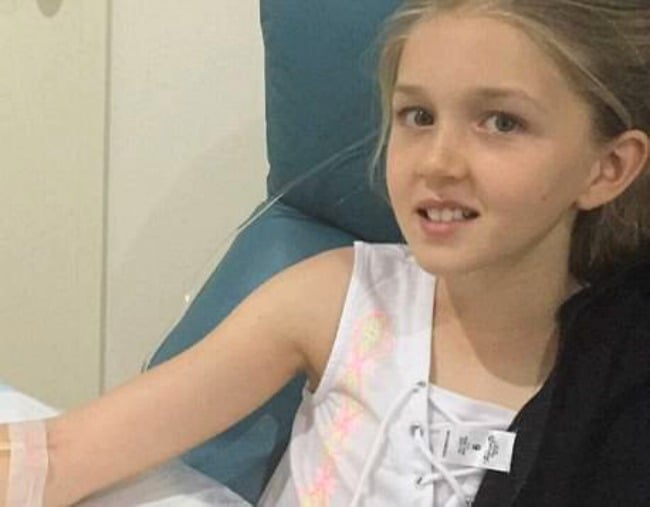 With AAP.
1. Classroom blamed for causing 11-year-old girl to become devastatingly sick for three years.

For three years doctors were unable to explain what was making 11-year-old Mariah so devastatingly sick. Then they realised it was the mould in her school's classroom.
Speaking on A Current Affair, Mariah's mother Hayley explained that her daughter had been experiencing severe nausea and had dropped to just 26 kilograms at one point – much less than a child of her age should weigh.
"Every organ in her body was pretty much inflamed," she said.
Hayley said it took doctors until late last year to trace the illness to toxic black mould (stachybotrys) in Mariah's NSW school classroom.
"It was black mould through carpets, it was on walls. I could smell it from a mile away and Mariah could as well."
Mariah and her family moved to Queensland, where the little girl is recovering from her illness.
The school – and Mariah's family – were apparently unaware of the dangers of toxic black mould.
And it's for this reason Federal MP Lucy Wicks is pushing for a national inquiry into the effects of the mould, in the hopes that doctors and the public could better understand the symptoms and side effects.
The Member for Robertson on NSW Central Coast became aware of the effects herself when she experienced them first hand.
After a storm damaged her home in 2015 she suffered from pneumonia and asthma before eventually being diagnosed with chronic inflammatory response syndrome – an illness often treated with the same degree of scepticism as Lyme disease.
"My skin would feel like I was on fire, my brain would feel like it wasn't working properly," she told A Current Affair.
2. New Zealand PM Jacinta Ardern is in hospital about to give birth.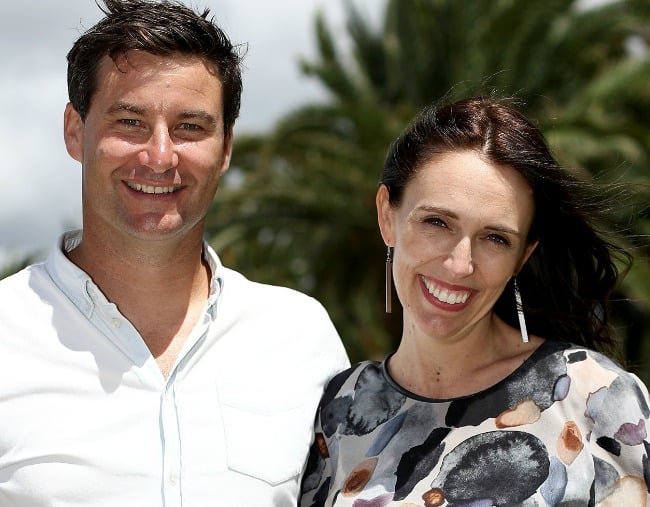 A nation is holding its breath. New Zealand's Prime Minister has arrived at hospital to have her first child.
Jacinda Ardern's office on Thursday morning confirmed she had turned the reigns over to her deputy after arriving at Auckland Hospital.
The 37-year-old and her partner, television presenter Clarke Gayford, have not yet revealed the sex of the baby, which was due on Sunday.
While determined to keep working until the day, Ms Ardern has for weeks now been the target of an avalanche of personal questions, parenting advice and intense media attention.
She's expected to briefly speak to reporters after the birth.
Although she will become the first elected world leader to take maternity leave - and only the second to have a child while in office - Ms Ardern has played down the significant global attention she's received as a role model.
"I do not want to create a false impression that all women should be super-human or super-women," she said recently.
"I am able to do what I'm doing because I have enormous support around me and it makes me quite privileged."
While the day-to-day prime-ministerial duties will be handled by the polarising, 73-year-old deputy PM Winston Peters, Ms Ardern will still be on call for any major decisions during her six weeks of maternity leave.
3. Dreamworld ride operator 'pressured to not talk to police' after 2016 tragedy.
A junior Dreamworld ride operator felt pressured by management not to talk to police after the October 2016 tragedy that claimed four lives at the Gold Coast theme park.
Courtney Williams also told an inquest that during 90 minutes of training for the Thunder River Rapids ride she was told not to worry about an emergency stop button and she "did not need to use it".
Ms Williams was one of two staff operating the ride on October 25, 2016 when the attraction malfunctioned.
A raft carrying six people collided with another raft causing it to lift up to a vertical position when the water level dropped on the 30-year-old ride after a water pump failed.
Cindy Low, Kate Goodchild, her brother Luke Dorsett and his partner Roozi Araghi all died while Ms Goodchild's 12-year-old daughter and Ms Low's 10-year-old son survived.
The Southport Coroners Court on Wednesday heard Ms Williams was approached by a member of the park's senior management after the tragedy.
"He told me not to say anything to anyone, don't give any statements and wait over the side," a statement from Ms Williams shown to the inquest read.
When asked by barrister Toby Nielsen, representing Mr Araghi's family, "did you feel under any pressure not to speak to police", Ms Williams simply said "yes".
The inquest heard Ms Williams, who had been working at the park for about two years before the tragedy, was working for the first time as a load operator on the ride.
She received 90 minutes of training before her shift started, for what she said park staff said was one of the "top two" in terms of complexity due to it being a water-based ride despite its family-friendly image.
She said the woman training her had pointed out an emergency stop button and was told not to worry about it and she "did not need to use it".
Ms Williams told the inquest she'd completely forgotten about the button when the tragedy occurred and doubted she would have pressed it anyway without the approval of the main ride operator.
"I wasn't told what the buttons stopped ... I knew it was an emergency stop but I didn't know what it was for," she said.
Ms Williams said while training at the park generally provided enough knowledge to operate the rides, she had never received any specialised training for emergency situations nor did she know CPR or first aid.
"We need to know what to do in those situations ... I had to think on my feet really," she said, adding she believed more training could have prevented the tragedy.
Ms Williams' statement to police said she had noticed there was a potential error on the ride and was attempting to gain the attention of main ride operator Peter Nemeth to determine what to do.
In the statement Ms Williams said Mr Nemeth had looked in her direction and then his "facial expression just completely dropped" when he looked past her and saw the two rafts on a collision course.
Ms Williams said she went into the conveyor after the collision and comforted Ms Low's son before helping him escape the ride.
She never went back to work at the park after the tragedy, she said.
The inquest will resume on Thursday.
4. We now know the details of Prince Louis' christening.
Britain's Prince Louis of Cambridge will be christened on July 9, Kensington Palace says.
The statement said: "Their Royal Highnesses The Duke and Duchess of Cambridge are pleased to announce that the christening of Prince Louis will take place on Monday July 9 at The Chapel Royal, St James's Palace, London.
"Prince Louis will be christened by The Archbishop of Canterbury, the Most Reverend Justin Welby."
The chapel holds special significance for the royal family, as it the where Queen Victoria's wedding to Prince Albert was held in 1840. It is also where the Queen's grandparents, King George V and Queen Mary, wed in 1893.
Eight-week-old Louis, a younger brother to Prince George and Princess Charlotte, is fifth in line to the throne and a great-grandchild of the Queen and the Duke of Edinburgh.
Louis was born at the private Lindo Wing of St Mary's Hospital in London on April 23.
Unlike brother George, four, and sister Charlotte, three, the baby prince did not attend May's wedding of his uncle Prince Harry to his American wife Meghan.
5. Netball Australia announces new deal for stars that will see their minimum pay increased.
Netball Australia wants its top-flight league to be the benchmark for women's world sport after announcing a new pay deal.
Players from the eight Super Netball club will earn a minimum of $30,000, up from $27,375, from next season.
The minimum player wage for the final year of the Trans-Tasman Championship in 2016 was $13,250.
Each club will have a base total of $515,000, up $15,000, to spend on their 10 players, along with access to an extra $150,000 for employment, education and ambassador roles.
Netball Australia set the bar for payments in women's sport, announcing a mammoth increase ahead of the inaugural Super Netball season in 2017.
There was also a landmark five-year broadcast deal with the Nine Network and Telstra, which has increased the profile of the sport and earnings for Netball Australia.
Ratings were so impressive in 2017 that the two broadcast games a round have moved from GEM to Nine's main channel this year.
The new figure is effectively three times more than the AFLW minimum salary of $10,500, but that could increase when two new teams enter the league next season.
Cricket Australia gave its women's players a huge pay rise last year, with state representatives who also play in the WBBL earning no less than $36,000.
In America, the minimum a WNBA player can be paid is about $47,000.
6. Thousands of Australian jobs slashed at Toys R Us and Telstra.
A tough day for so many Aussies with thousands of job losses from @Telstra and @ToysRUs - live updates @sunriseon7 @7NewsSydney pic.twitter.com/PsrMWdQCxW

— Samantha Brett (@samanthabrett) June 20, 2018
Seven hundred workers at Toys R Us and Babies R Us stores will lose their jobs within weeks when the embattled retail business shuts down.
Administrators McGrathNicol spoke to employees of the business, which has 44 stores around Australia, on Wednesday to tell them that no buyer has come forward, meaning it will be closed down.
The chain of toys and baby goods stores has been trading since entering voluntary administration in May.
People holding gift cards for the stores will be able to use them until July 5, provided they spend an additional amount equal to the value of the card, and lay-bys will also be honoured until July 5.
The collapse of the Australian stores follows the failure of the US Toys R Us business in March.
This came after Telstra announced on Wednesday it was axing 8000 jobs over the next three years as it tried to save $1 billion while tackling the cost of investing in new technology and increased competition from its rivals.
Telstra will axe one in four of its executive and middle management jobs and consolidate its back-office operations.
"We have to do this because I think as an industry we're at a tipping point," CEO Andrew Penn told reporters.