On the weekend, I had to say goodbye to a pair of summer suede shoes, which were never worn and will never be worn again.
The culprit: mould.
Although I live in a modern apartment block and I have a clean home, my flat is part of a current mould outbreak and it's a worry when I live with two asthmatics.
"There is a mould epidemic in Melbourne and Sydney," The Mould Doctor Managing Director, John Liddell, told Mamamia.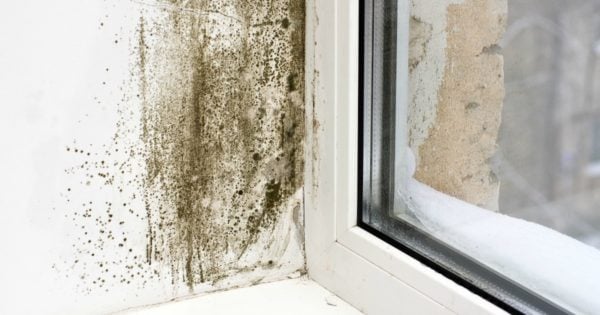 "We've had a massive spike in enquires and in treatment and inspections we're doing."
Mr Liddell -  who says he has seen "houses of horror" with black carpeted mould on walls and ceilings -  helps people battle spores in properties across New South Wales and Victoria.
"In extreme cases, people can die from mould infestation - they're extreme. In non-extreme cases people can get pretty sick," said Mr Liddell.
"Those that are particularly vulnerable are asthmatics, little kids, anybody with an existing respiratory ailment and the elderly," he added.
Listen: Shelley Craft's Styling tip: declutter (post continues below)

The mould expert says over-heated, poorly-ventilated properties become a breeding ground for mould  - which thrives in environments with humidity at above 60 per cent.