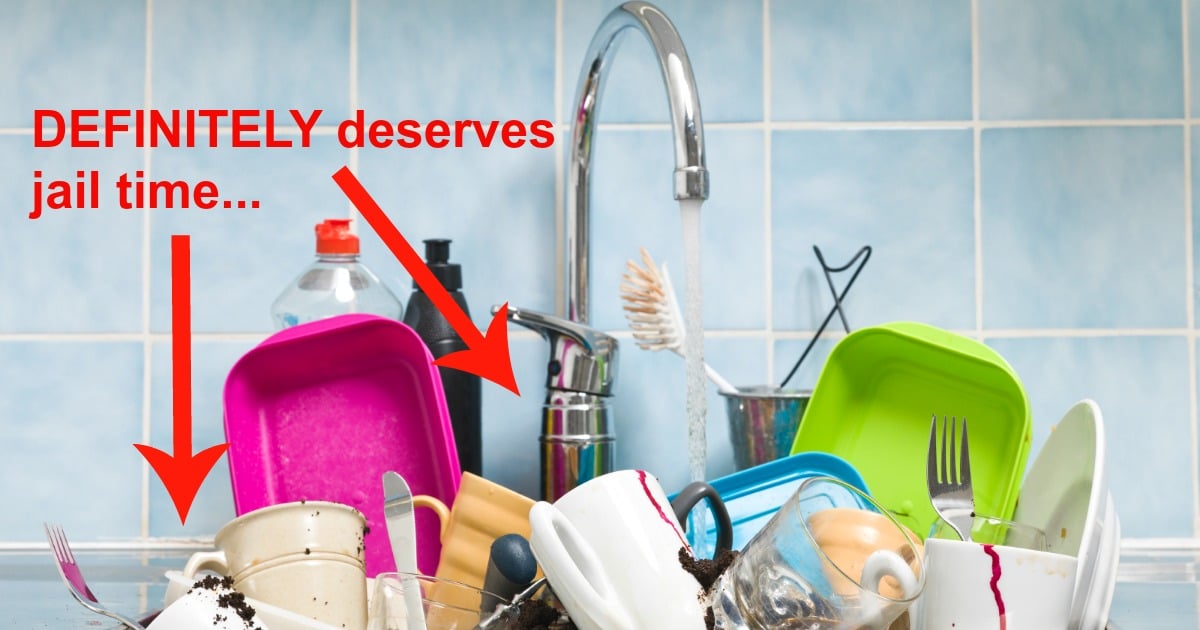 An Italian woman is facing six years' jail for allegedly not cooking and cleaning the family home enough.
Yes, an appalled Italian husband has taken his wife to court over her "poor management of household chores".
Hang on. What?
The 40-year-old woman from Lazio in south-central Italy has been charged with 'mistreatment of the family', Italian news site The Local reports.
Watch some of the Mamamia team reveal the moment they knew it was time for a divorce. Fortunately, none are "when my husband took me to court for not doing the dishes" (post continues after video).
Court documents state her 47-year-old husband has been "insulted" for more than two years by his wife's negligence of the household duties.
Meanwhile, the entire Mamamia team are trying to find a shred of sympathy for this guy.
… There's currently no success to report. The search continues.
According to his statement, he's been forced to 'live in conditions with poor hygiene'. Yes, he's been forced to live in these inhumane conditions. So… one can only assume this man is sans arms and legs and thus totally, completely unable to do tasks around the house on his own accord.
The poor thing!
He says he buys his wife produce to use, but as she rarely cooks, the food ends up being thrown out.
UPDATE: Zero sympathy/f*cks have been found. Rest assured, we will continue looking.
The husband also added that, on occasion, his wife has kicked him out of their bedroom.
UPDATE: Nope. Absolutely nothing. Sorry, dude, we can only hope your couch is incredibly uncomfortable.
The woman, who faces up to six years in jail, will stand trial in October. We sincerely hope this case is tossed in the garbage, along with this woman's husband.
Do you and your partner fight over who does the household chores?