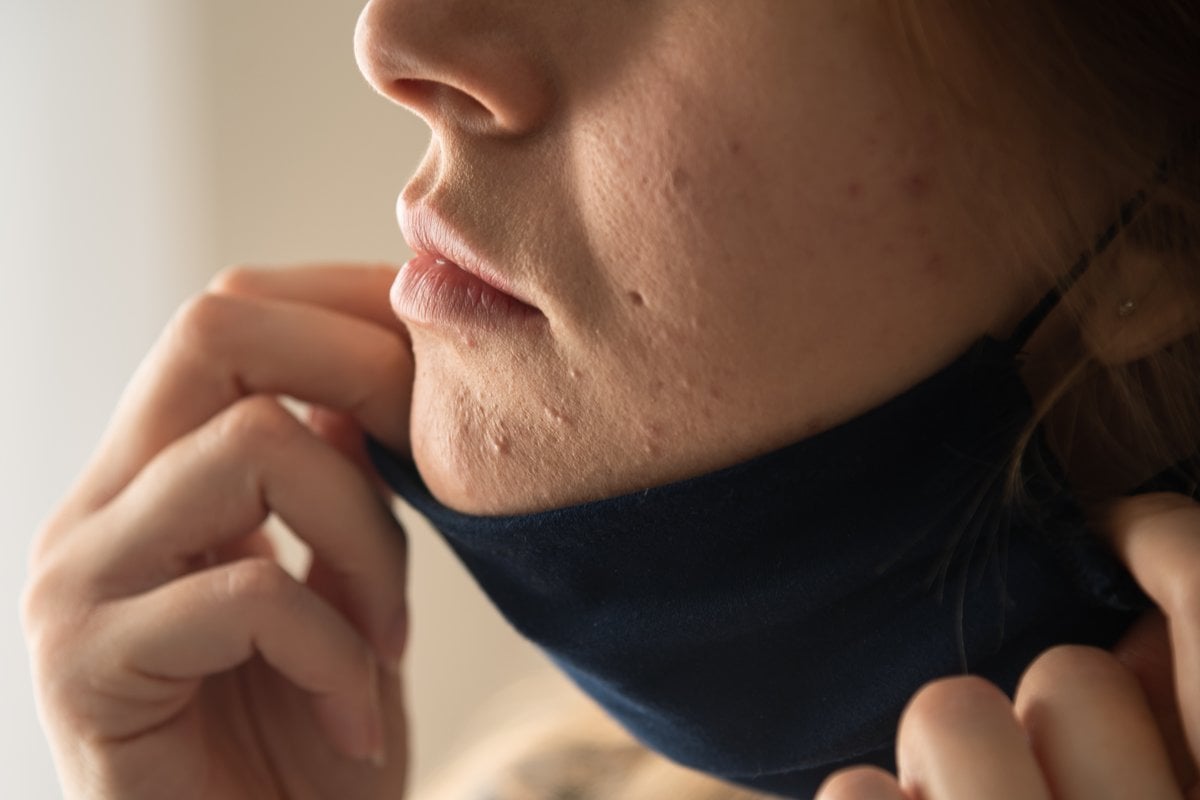 If you live in Sydney and your skin's not doing great right now, you're not alone.
During 2020 isolation and now, our current lockdown, despite wearing less makeup and having more time for skincare, many of us are feeling a little 'bleh' about the state of our skin.
That's due to 'isolation skin'. Yep, it's a thing. Let's break it down.
But first, here are seven tips for improving your skin while you sleep. Post continues after video.
What is isolation skin?
Basically, isolation skin is skin that's changing as a result of our changing lifestyles and emotional wellbeing amid COVID-19. Just as we're making sense of how this lockdown is impacting our livelihoods, daily routines, work, finances, relationships, and physical and psychological health, our skin is kind of confused, too.
For some, isolation skin looks like angry hormonal acne or pimples in places you don't normally get pimples. Others will find they keep breaking out in a rash, or their rosacea, redness or sensitivity is flaring up big time.
Why is my skin not looking great in isolation?
According to dermatologist Dr Nina Wines and Skin Therapist Tegan Mac, there are a few reasons your skin might not look and feel it's best right now:
1. Increased stress.
"Stress is the big one because it increases the production of cortisol, a type of steroid hormone that can cause acne break outs and rough-textured skin," Dr Nina told Mamamia.
"It doesn't have a definitive affect on your oestrogen and progesterone levels but it's a short term hormone that's secreted during periods of stress, and we assume that's part of why people's skin is playing up."
Tegan added, "Stress causes inflammation in the body, which can manifest as rosacea flare ups, acne flare ups, IBS and other gut issues."