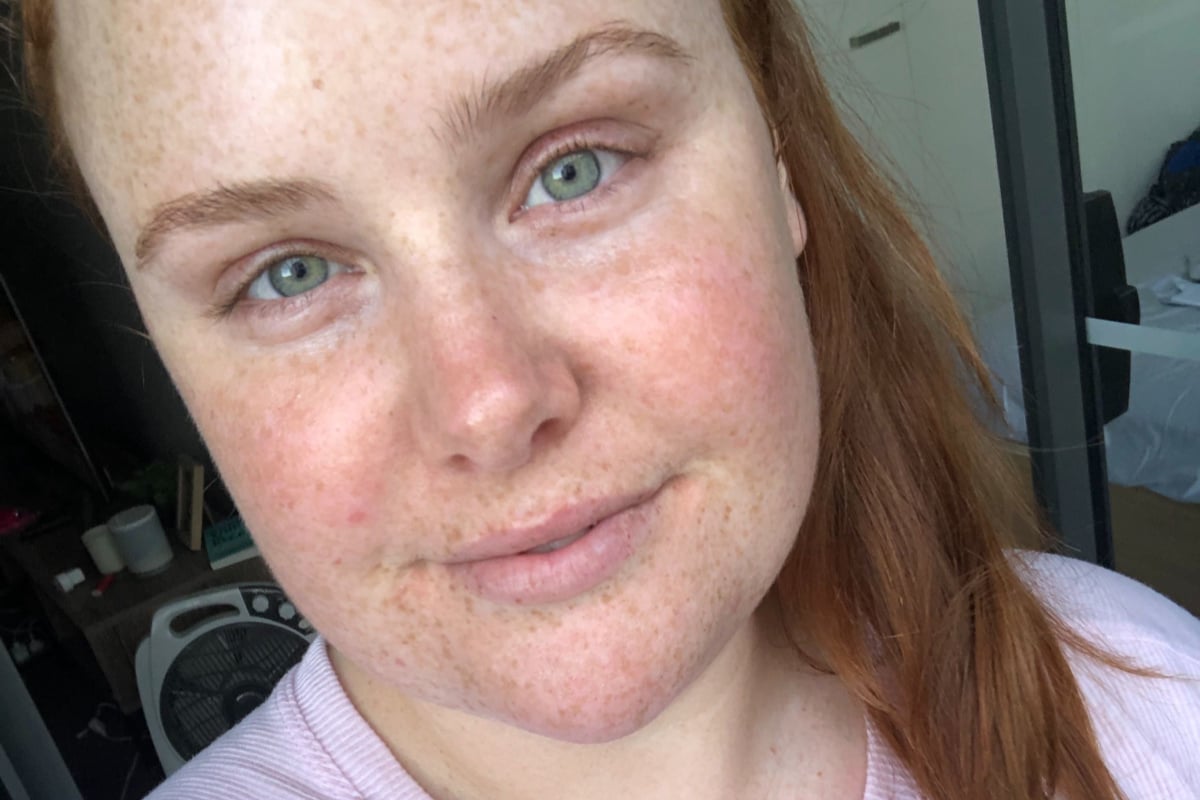 Maybe it's just me, but I assumed my skin would be the best it's ever looked in isolation.
I'd hoped for a small silver lining to our pretty crap new normal – that my skin would thrive now that I was working from home and not wearing makeup every day and that I had extra time in the morning to commit to a 1,234-step skincare routine.
Spoiler: My skin isn't thriving.
WATCH: Here's seven tips for improving your skin while you sleep. Post continues after video.
I'm wearing more layers of moisturiser than ever before, but she's dry and thirsty. All of a sudden, pimples have popped up where there haven't been any in ages. Rather than glowing like a lockdown goddess, my face looks dull and a bit red, and feels randomly itchy for no good reason.
Frankly, my skin looks sh*t right now and up until this week, I didn't know why it wasn't enjoying isolation very much at all.
The answer? 'Isolation skin'. Yep, it's a thing. Let's break it down.
What is isolation skin?
Basically, isolation skin is skin that's changing as a result of our changing lifestyles and emotional wellbeing amid COVID-19. Just as we're making sense of how coronavirus is impacting our livelihoods, daily routines, work, finances, relationships, and physical and psychological health, our skin is kind of confused, too.