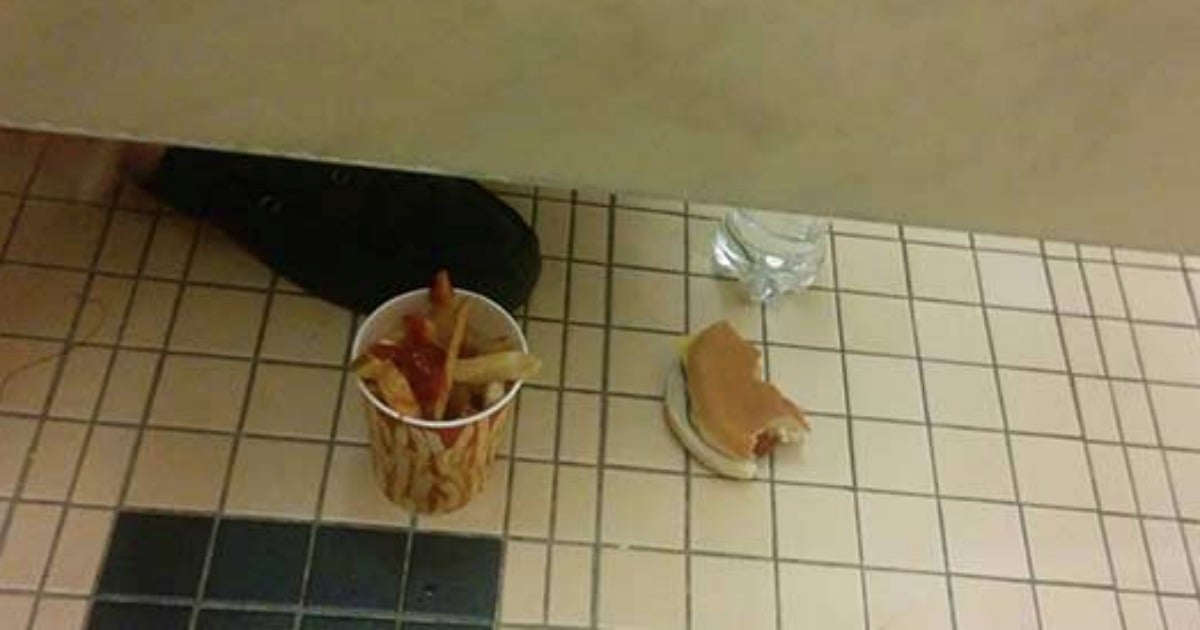 A study has revealed that 10 per cent of Australians think it is perfectly fine to have a snack in the office bathroom. Yes. Really.
And before you ask, men are almost four times as likely to consume food in the office bathroom than women.
Initial Hygiene, a washroom service, surveyed 1,000 Australians about their workplace bathroom habits and the findings were … interesting (particularly if you are someone who likes to graze).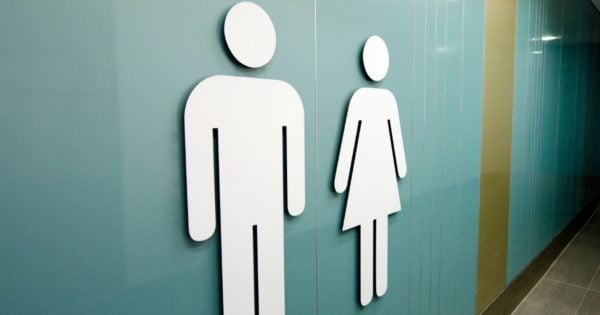 The study found that 40 per cent of office workers are using their mobile phones while in the office bathroom. Not-so-surprisingly millennials were most guilty of this with 69 per cent of 18 - 24 year olds surveyed admitting to using their phones in the bathroom.
One in ten of those who admitted to using the mobile while in the bathroom were playing Pokemon Go. (Now we know where that Pokemon is going.)
Not only is a little bit of bathroom browsing bad for workplace productivity, it also means that workers are bringing microscopic germs back to their desks via their phones - yucky poo literally.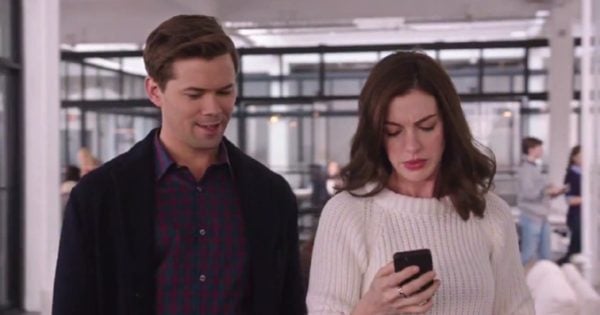 "Bringing your phone into the bathroom may seem like a good distraction from work, but when workers wipe and then simply pick up their phone before washing their hands, their phone becomes a reservoir for germs and bacteria that can actually recontaminate washed hands," hygiene expert Dr Lisa Ackerley said.
"A smartphone which is brought into a bathroom will invariably end up with invisible traces of faeces and urine on it. These traces will then transfer to the owner's hands."
Alarmingly, research has found that only 49 per cent of office workers are washing their hands after using the toilet. And 33 per cent of the respondents who do not wash their hands after using the office bathroom say it is because they are in a rush.
Maybe they need to spend less time on their phones and more time washing their hands? Just a thought.
According to the World Health Organisation, effective hand-washing is "the most important measure to avoid the transmission of harmful germs."
"We know that poor hand hygiene is the biggest cause of office illness," Kate Levy from Initial Hygiene said. "A desk keyboard alone has 3,295 microbes per square inch – making it no surprise that 60 per cent of time off work illnesses are contracted from dirty office equipment."
If you were wondering exactly you should wash your hands, the World Health Organisation have put together this handy diagram: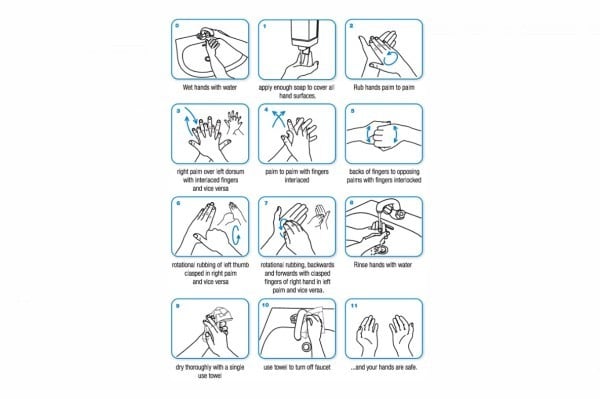 As you can see, it's quite a detailed process and it is recommended that you sing 'Happy Birthday' twice to ensure that you do it properly.
Feature image via F4WARD Agency. 
Instead of playing with your phone in the bathroom, why don't you try one of these tips next time you're stressed at work?