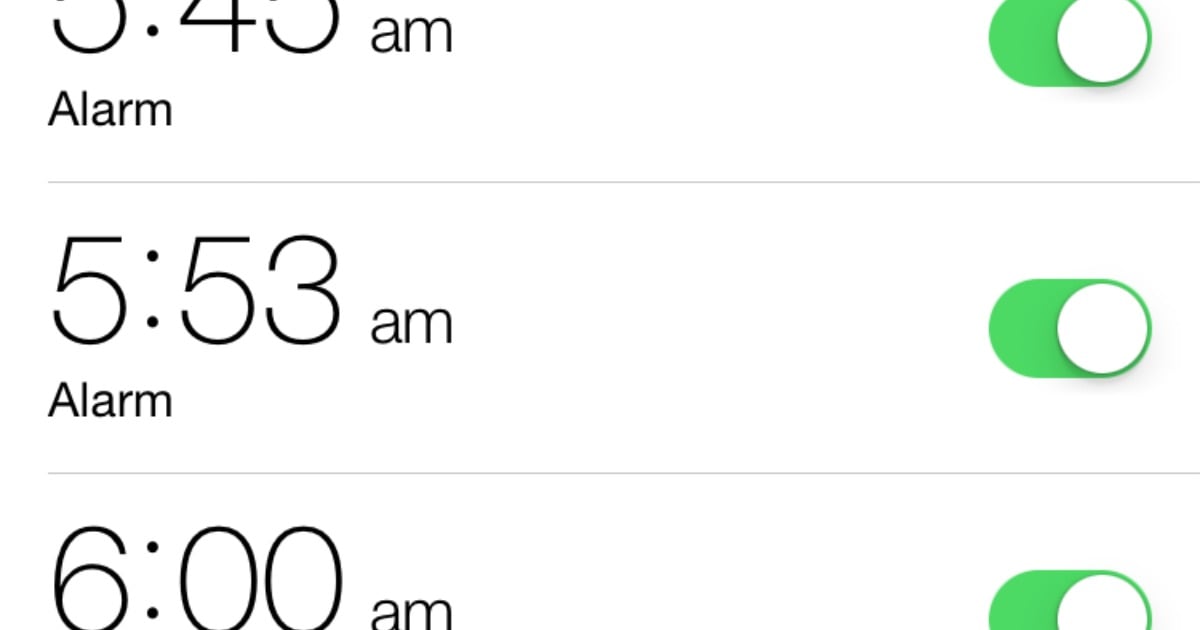 A peek at my phone alarm settings instantly reveals I'm not what you'd call a morning person.
For my 6:30am wake up, I set no less than six alarms spaced at 10-15 minute intervals leading up to the very last possible moment where I actually have to get out of bed or risk being late to work.
My logic is that if I'm awoken earlier than I need to be, I'm in a lighter sleep and can gently dose for a little bit longer without worrying about failing to wake up. #Science.
I'm not alone – statistics show more than a third of us hit the snooze button at least three times each morning in order to steal a few extra moments of precious ZZZs. Foolproof and harmless, right?
Wrong. So very wrong.
Watch: Segmented sleep, explained. (Post continues after video.)
"Although we are all different, generally speaking from a mood and sleep quality point of view I would never recommend this," says Angela Bradley, Principal Psychologist and Director of Therapeutic Services at the Gold Coast's Mood & Mind Centre.
"Multiple alarm-wake episodes will repeatedly draw you out of the deeper, more productive stages of sleep. Your brain is actively healing and resetting during deep sleep stages and unnecessary disruption to those processes is not going to help your energy and mood in the long run."
This activity is important – it's your brain sorting out and filing the previous day's activities and consolidating memories. Depriving your brain of this chance is what leaves you feeling scrambled and confused.
Although you think you're getting more sleep through staggering your waking up process, it's actually not really benefiting you anyway.
"The disruptions by multiple alarms repeatedly arouse the brain then settle, and it's these repetitive awakenings that disrupt the continuity of the sleep. It's not an efficient way of getting the extra sleep," says the Sleep Health Foundation's Professor David Hillman. (Post continues after gallery.)