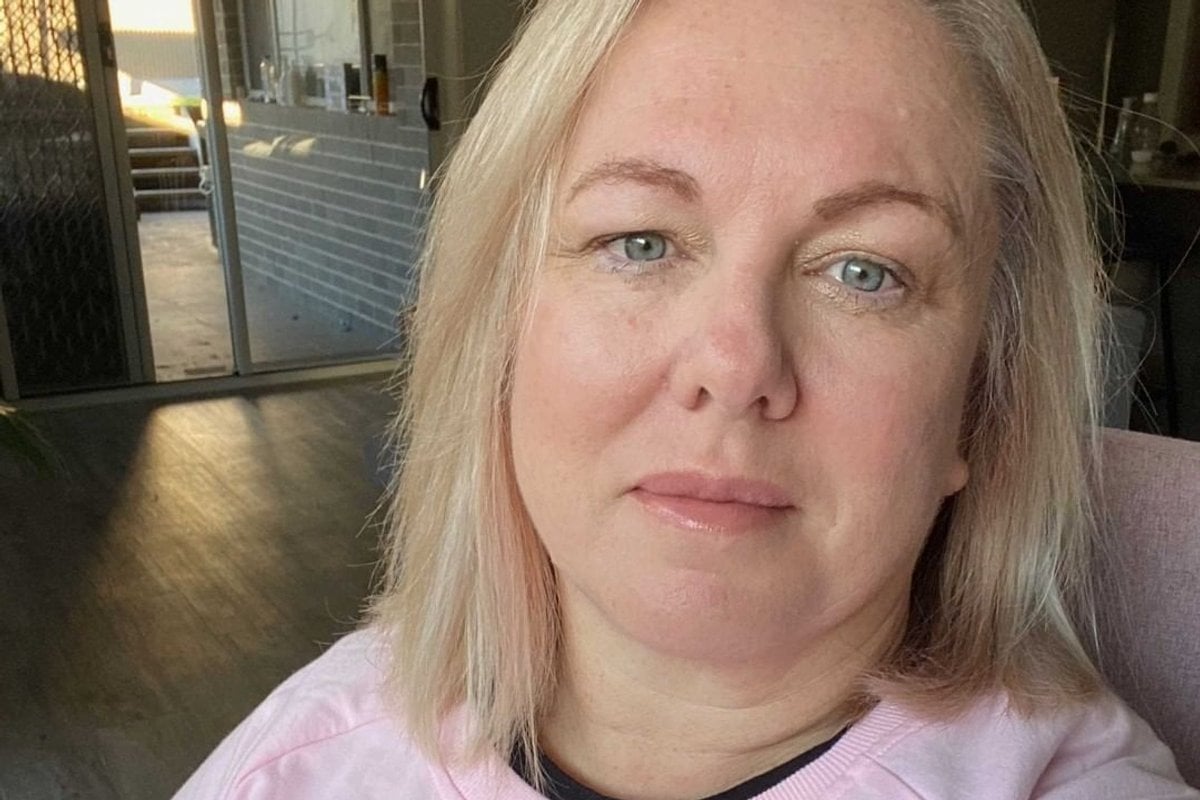 For many years, as a young woman, I saw myself everywhere in advertising, on TV shows, and on the front cover of magazines. But as I grew older and had children, that all changed.
By the time I was 40, the goalposts had shifted entirely. I felt like I had started to slip slowly into invisibility. 
As my kids moved into their teenage years and became their own people, it seemed that the more visible to the world they became, the less room there was for me. 
Watch: Deborah Hutton shares her advice for her five-year-old self. Post continues below.
I recently had an experience where I was quite literally overlooked by a retail worker. I was standing at the counter in a large chain store with something in my hands to purchase when the store assistant called the very attractive, much younger girl behind me forward to serve. 
It was as though I wasn't even standing there. Unfortunately, I was buying a gift for someone that was only available at that store, so I had to suffer the embarrassment of the store assistant saying, 'Oh, I didn't see you there,' when they clearly saw me waiting there to be served.
The older I become, the less I see myself everywhere - especially in popular culture. It feels a lot like when we used to say to young girls that you can't be what you can't see. 
Over the years, I have noticed this in advertising as well. Once upon a time, marketers were literally falling over themselves for my consumer dollars. But these days, unless I am in the market for incontinence products or Botox, it has all but disappeared. (Funnily enough though, I actually have significantly more disposable income to spend these days.)
Overall, it seems that society sees older men as powerful and distinguished. Their grey hair signifies experience and knowledge. They are celebrated for their life experience. 
But on the other hand, women are actively encouraged to hide our greys, smooth out the wrinkles on our face, and cover up our ageing bodies. Older women who age "gracefully" or "naturally" (code for no obvious work done), such as Sarah Jessica Parker, are held up as beacons of difference, rather than everyone simply seeing ageing women as the norm.