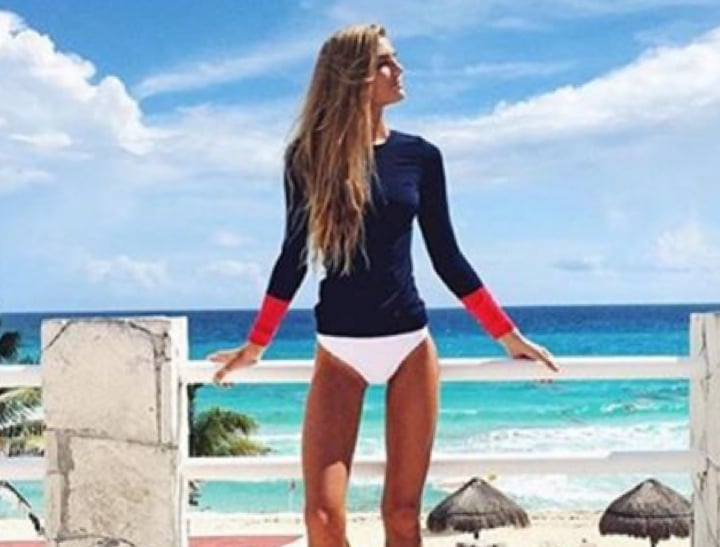 When I was fifteen, my parents told me it was now my choice whether or not I wanted a rash shirt on the beach.
It was a momentous shift in our existing beach routine, which, up until that point consisted of Mum hovering over me with a tube of zinc and my rash shirt, squawking  "Your skin! Your beautiful skin! You don't want to look like a leather handbag when you're 50!"
No Mum,  but nor did I want to look like a total dork in my 1987 neon rashie, either. (Didn't she know there were boys on the beach?)
Fortunately that predicament is a thing of the past as the new fashion rashie has emerged for summer: the Fashie.
With everyone from our favourite Aussie surf labels to high-end swimwear brands throwing their neopreen hat in the ring, we count down our top ten Fashion Rashies for this summer.
Nanette Lepore
Forget the faded fluro of your childhood rashie – this US label has instead opted for a cute t-shirt design, with a boho print that we have a hunch is actually a magically slimming 3D Eye Puzzle.
Shop it here.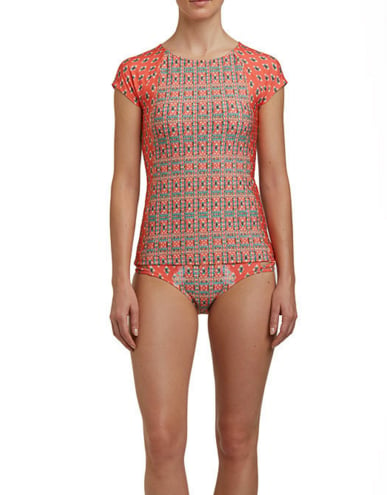 Roxy
This nifty little number is an all-in-one, and a great substitute for a wetsuit for those who like to surf – and if you don't? Just sit back and admire Roxy's expert-level print clashing. Niiiice.
Shop it here.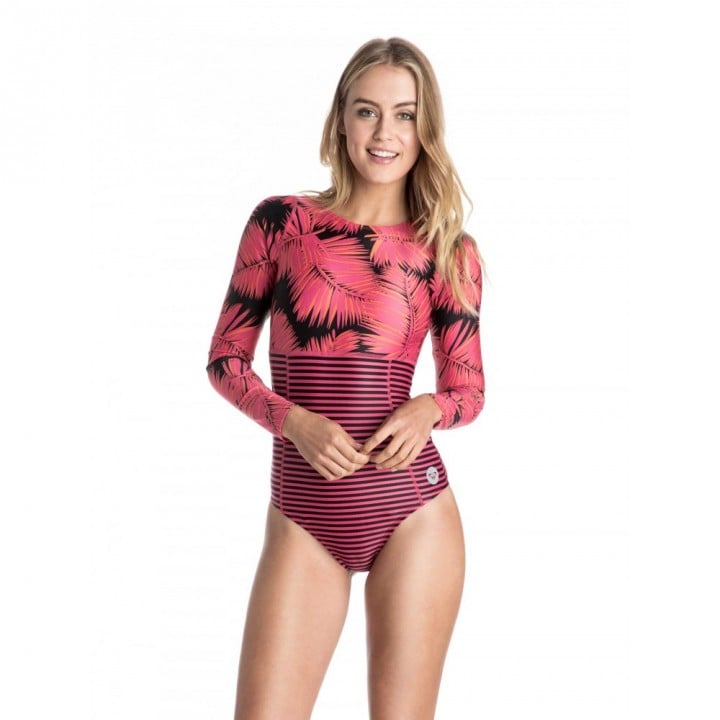 Cynthia Rowley
This floral printed rash shirt from NYC label Cynthia Rowley is so pretty you can take it from the beach to the bar and back again. Maybe change your bikini, though. No one likes a wet bum.
Shop it here.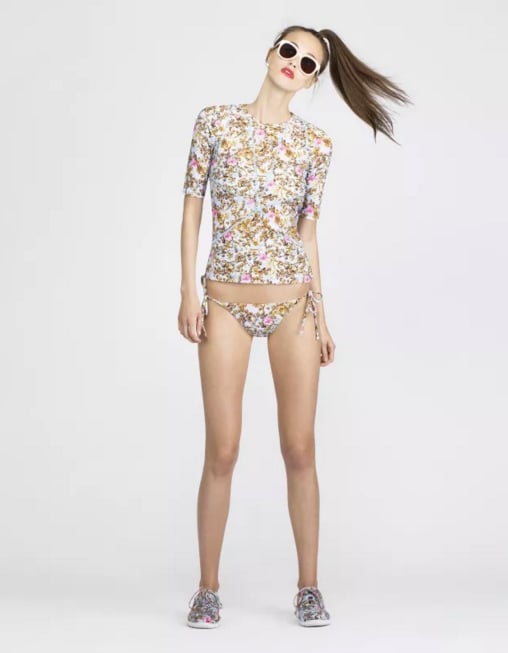 Seafolly
Seafolly have nailed this rashie/bikini bottom combo with this set, with the top keep the sun off your shoulders and chest, whilst keeping your arms free. Feels very Bond Girl.
Shop it here.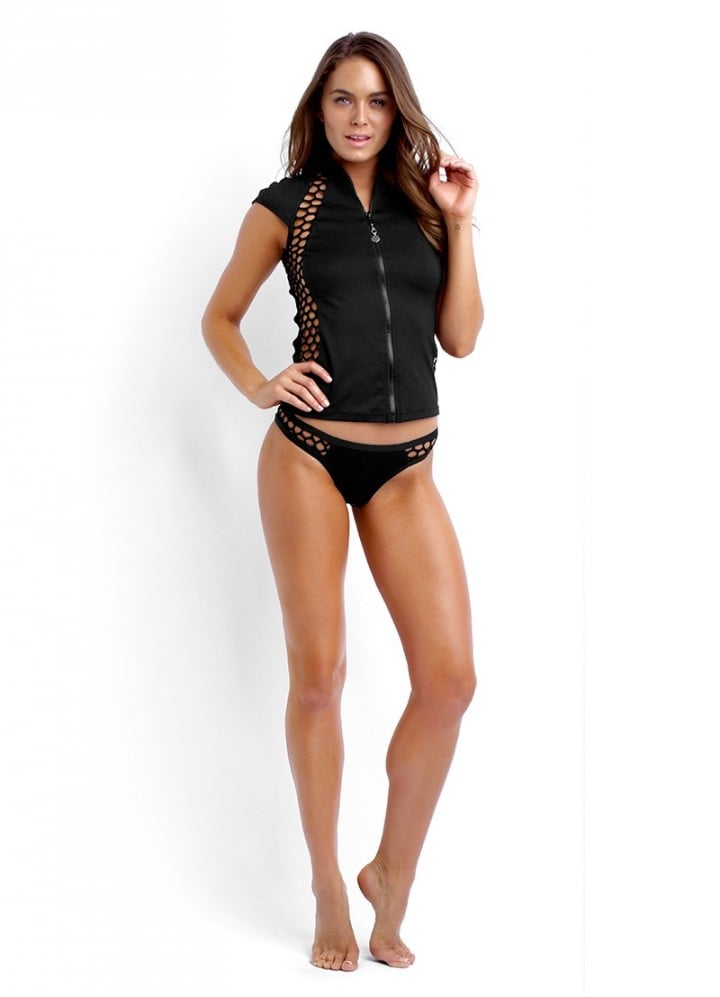 Orelbar Brown
Tropical print? Check. Slim fit design? Check. Neon burst of colour? Check. All you need now is a margarita and some chic shades.
Shop it here.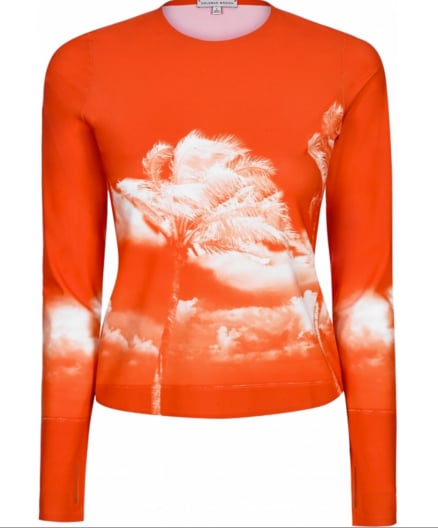 Billabong
Go old-school-cool in this vintage inspired cropped rash shirt from old favourite Billabong. It's super cute, and for those ready to bare some belly, looks great paired with denim cutoffs. Not for the faint hearted.
Shop it here.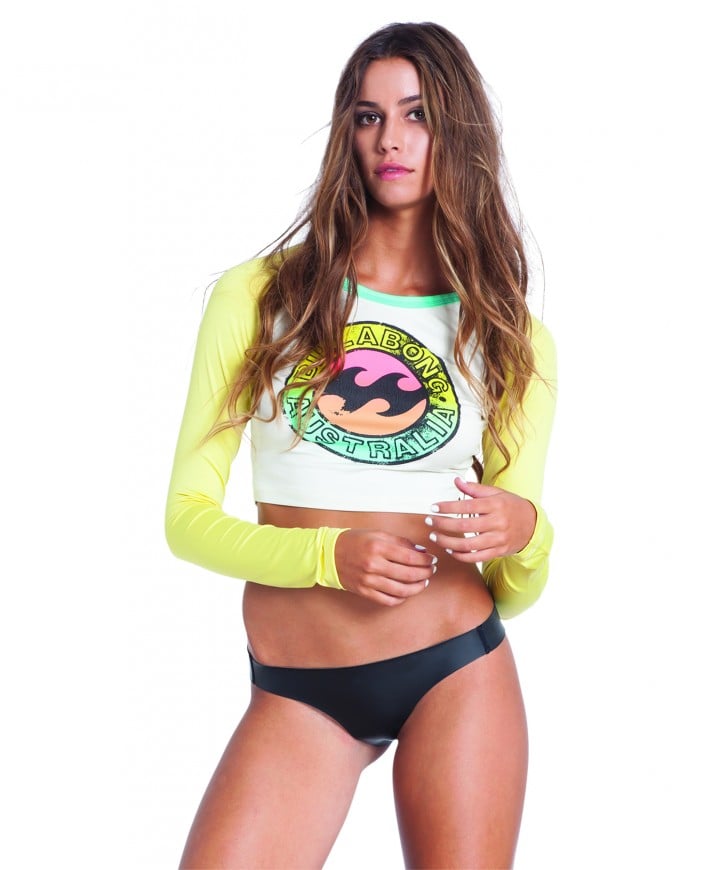 Duskii
The creme-de-la-creme of the luxe rash vest has got to be this neoprene zip-front number from Duskii. It will hug you in all the right places (and hug you in, in all the right places too) – and can be zipped down to reveal a flash of cleavage. Helloooo lifeguards.
Shop it here.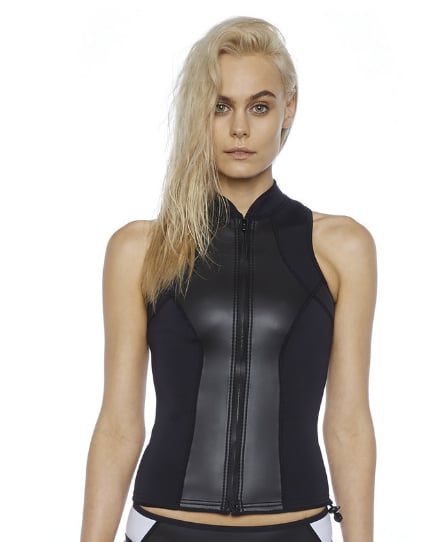 The Acqua Brand
Sleek and sharp, the clean lines of this classic nautical rash shirt will leave you looking like the Jackie O of the shoreline. (Even if you do have screaming children throwing plastic buckets at your legs.)
Shop it here.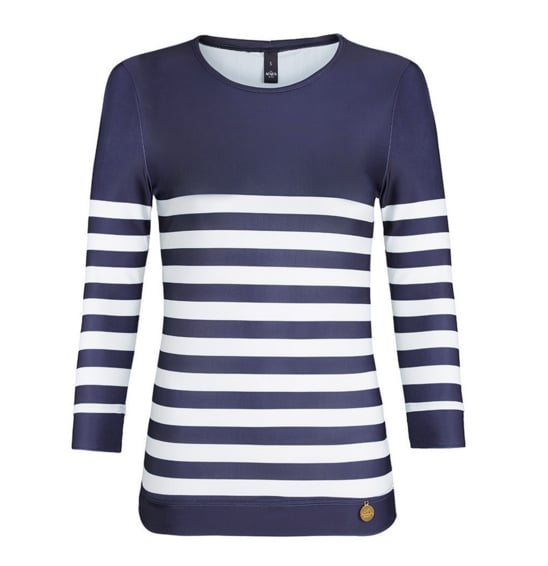 Tory Burch
Pretty in pink, this Tory Burch cropped sleeve rash shirt was only made cuter with a little frill along the zip. Fancy!
Shop it here.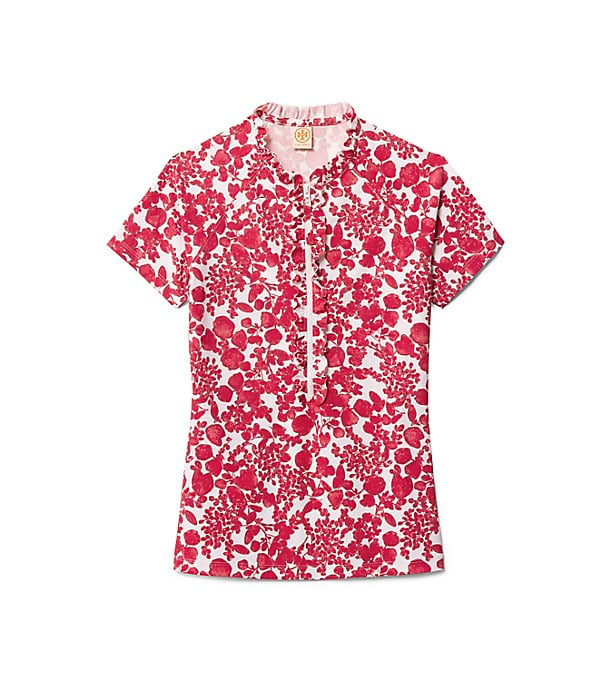 Boden
The sleeveless design might not do much to curb those freckles on your shoulders, but this sporty spotted number is a sexy coverup for those who don't do the 'kini. Love the contrast zip.
Shop it here.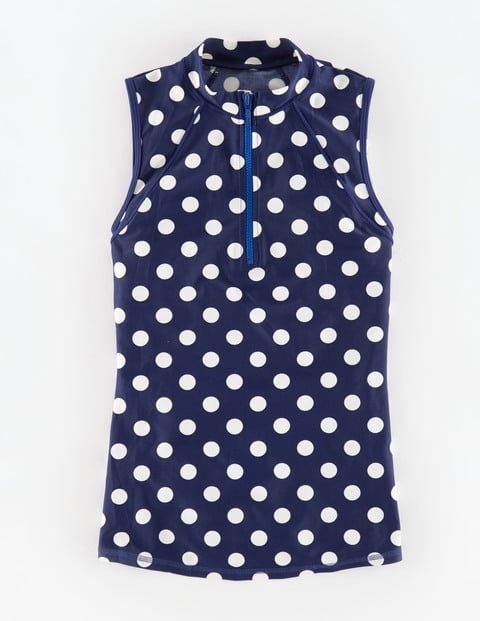 What's not sexy this summer? Sun spots, freckles, and wrinkles.
You might also like…
Megan Gale's swimwear line has been dropped by Seafolly.
H&M use plus-size model for swimwear campaign. No biggie.