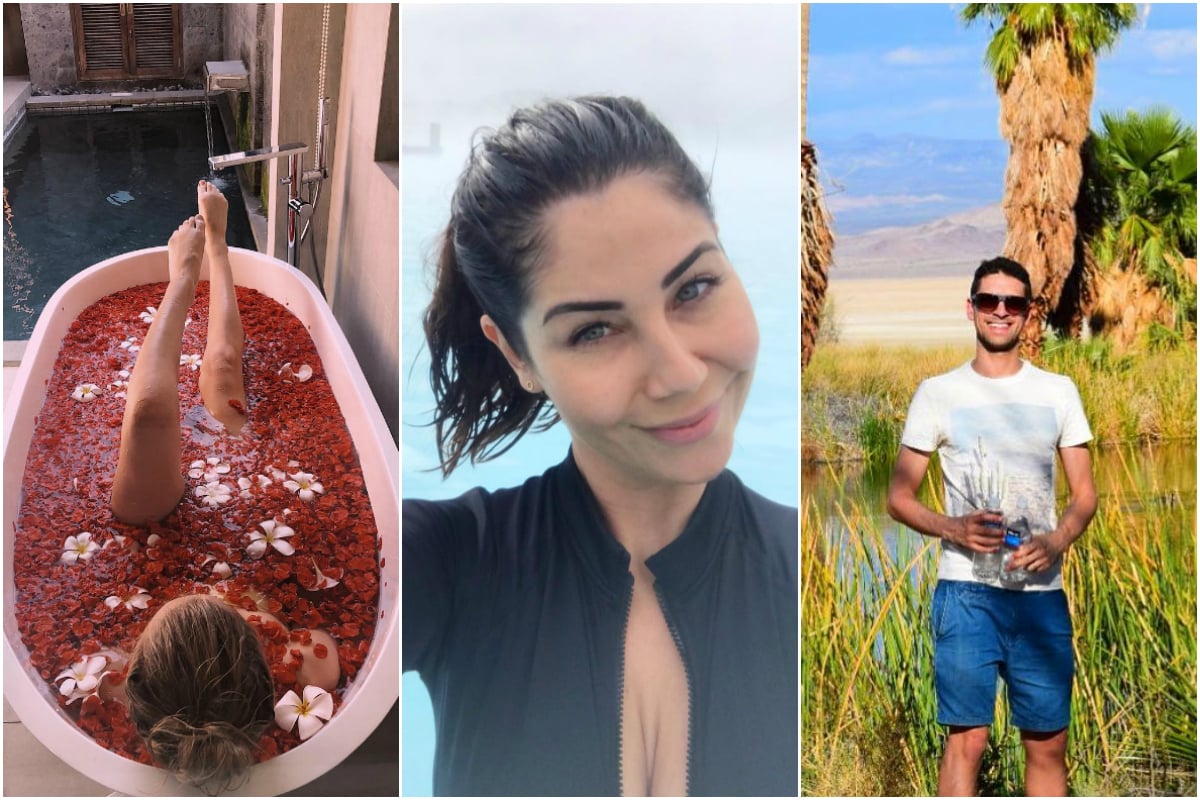 Just a little bit to the left. No, a little more to the right. Maybe if you dangle over that ledge, twist your arm and do a handstand you'll get us all in, with the view as well at night time with natural laughter?
You know the story. The "perfect Instagram holiday shot" is an elusive thing. It can take minutes to get. It can take ample camera settings and Instagram filters to nail. And it can take extreme levels of patience from an Instagram husband/wife/BFF/small child/person who gets stuck taking all your photos (that aren't selfies). But the result? A humble-brag for the ages.
Yes, Instagram has changed how we travel, and document those travels, ever since it arrived on the scene eight years ago. On our feeds every single day, we get inspiration from the #wanderlust of everyone else's holiday photos on social media. Throwback Thursday (#TBT) wouldn't even exist without all the "take me back" holiday pics we all find an excuse to dig up.
No shame, though. According to a recent survey of more than 1000 people by leading travel booking site Expedia, 86 per cent of Aussies stay active on social channels while on holiday during that time. #thanksheavensforWiFi
Here's the best bit: 43 per cent of us spend time and effort getting the 'right' shot, while 10 per cent of us try to nail the perfect 'pose'. The average time we take to get that shot? Ten… whole… minutes.
So, what's even better than the 'highlights reel' of our feeds? The stories behind getting "THE SHOT". I asked a few friends, influencers and Mamamia readers for their stories:
Laura: The Maldives honeymoon shot (that is actually bloody hard to get).