When I was growing up, my grandmother would say things like, "She's all skin and bones, we need to feed her. Mangia, mangia!" and she'd feed me as though I'd never eaten before.
I was very thin throughout my childhood and teens — I didn't develop a shape until I was about 22. I had gotten used to living in a thin body, and I absolutely did benefit from all the bullshit that comes along with that.
But one day, as an intern in college at CosmoGirl! Magazine, I remember being excluded (along with other interns with slightly larger bodies) from a to-be-published staff photo spread. When the spread was published, all the girls in the shot were small — small enough to notice their not-bigness. It was the first time I felt "othered," the first time I noticed how some versions of thin weren't thin enough. Never mind those interns who were larger than a size 6.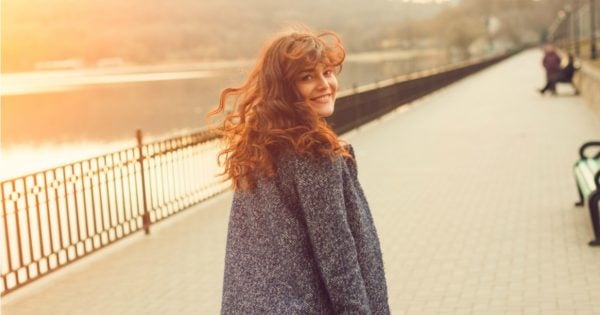 During this time, the fashion industry, I think, was still struggling with depicting bodies of all sizes as beautiful. One day, they brought us into a conference room and showed us how they'd added weight to a model's picture, making her thigh look slightly bigger. It was an early, early incarnation of body parity in fashion, but its execution was poor. I was young and pretty uninformed about sizeism at that time, but even I knew there was something off about that.
At 26, I was diagnosed with Uveitis, a chronic, deeply painful eye inflammation condition that nearly stopped my life for almost a year. Caused by an autoimmune disorder (Ankylosing spondylitis) that reared its ugly little head through my eyes, I went through a lot to stop the pain — seeing doctor after doctor for opinion, sitting in the dark for months, spending untold amounts of money on medication.