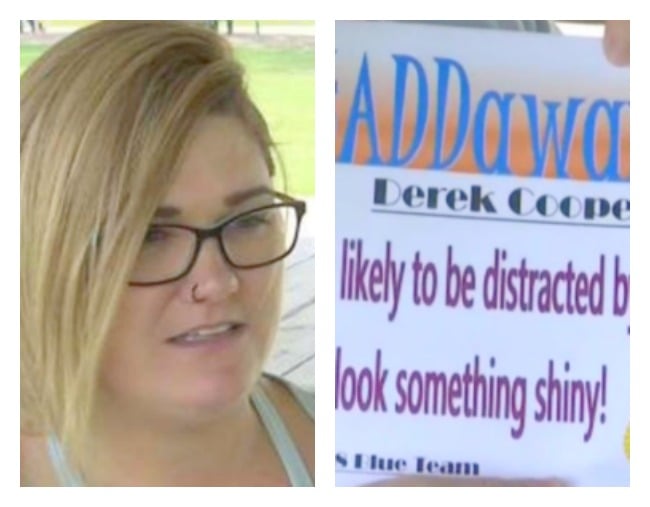 American mother Tera Cooper is furious after her 13-year-old son, Derek, who has ADHD (Attention Deficit Hyperactivity Disorder), was reduced to tears by his teacher, when he was given a 'most likely to be distracted' award in front of his entire class, NBC Connecticut has reported.
The certificate read, "#ADDaward…Most likely to be distracted by… Look something shiny!", and included a picture of a zombie being lifted up by a balloon.
Tera has said she will take legal action against her son's school, Plainfield Central School in Connecticut, for their discrimination.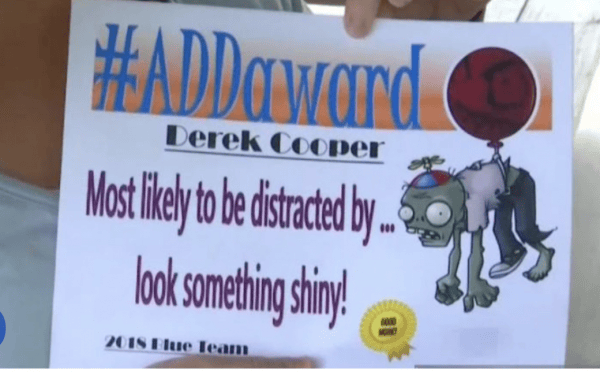 The mother has spoken about the moment her son told her of the award.
"He had tears in his eyes. He's embarrassed because he had to accept it in front of his entire class," she said.
Derek also received an award for being the most improved at social studies, and another titled "#BermudaTriangle" which said he was most likely to borrow something and never give it back.