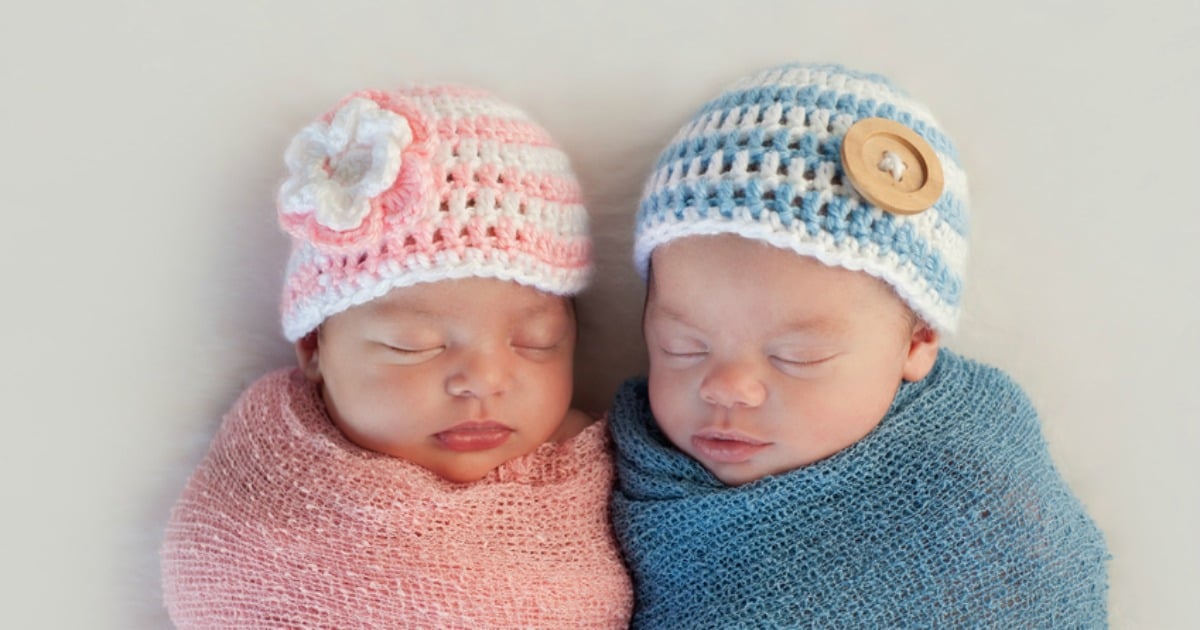 Okay. This goes way beyond a coincidence.
Identical twins Leah Rodgers and Sarah Mariuz both gave birth to their first child last Thursday. Reid Joseph was born to Rodgers at 1.18am in Denver, Colorado. Exactly an hour later, Samantha Lynne was born to Mariuz in La Jolla, California. Local time: 1.18am.
"It's that magical twin connection, I suppose," Mariuz told People magazine. "There have just been certain things in our life where things just match up. It's odd."
The 35-year-old sisters didn't plan to get pregnant at the same time. They both intended to announce their big news at the family's Thanksgiving get-together last year.
"I wanted it to be a surprise, but when she showed up at the door – it was the funniest thing – I opened the door, welcomed her into the home, but as soon as I saw her, I knew she was pregnant too," Rodgers says.
Rodgers announced her news to the family first. Hearing it, Mariuz realised their due dates were only four days apart.
"I ran down the hallway and got the ultrasound pic out of my purse and slapped it down next to Leah's," Mariuz told Today. "We were jumping up and down, just so happy for each other. Everyone was just in shock."
Rodgers says people can't believe they didn't deliberately get pregnant at the same time.
"We were at our older sister's wedding recently, and, well, two pregnant chicks together, people couldn't stop talking about this," she remembers. "They kept asking us, 'Was it planned?' No! It was kind of entertaining."
Rodgers, an education strategist, and Mariuz, who works in medical sales, have lived in separate cities throughout their adult life. But they kept in touch daily through their pregnancy. They even held a joint baby shower, with both pink and blue cupcakes.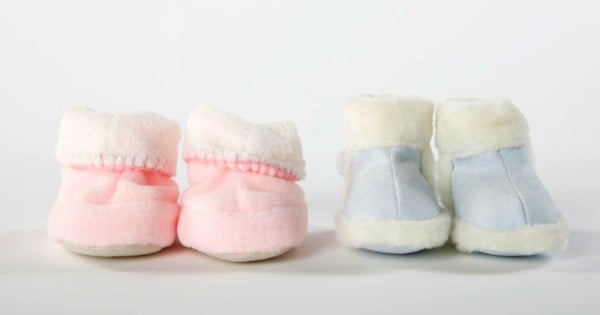 The babies share a birthday, just like their mums. Photo via iStock. 
When they went into labour around the same time, the family started a group text thread. Mariuz's husband Nick shouted at the doctors in surprise when he found out what time Rodgers had given birth.
The baby cousins haven't met yet, but their mothers believe they will have a special bond.
"The adventure will only continue as our babies share the same birthday like we did!" Rodgers tells People. "We can't wait for them to grow up together."
Do you know of any strange coincidences involving twins?