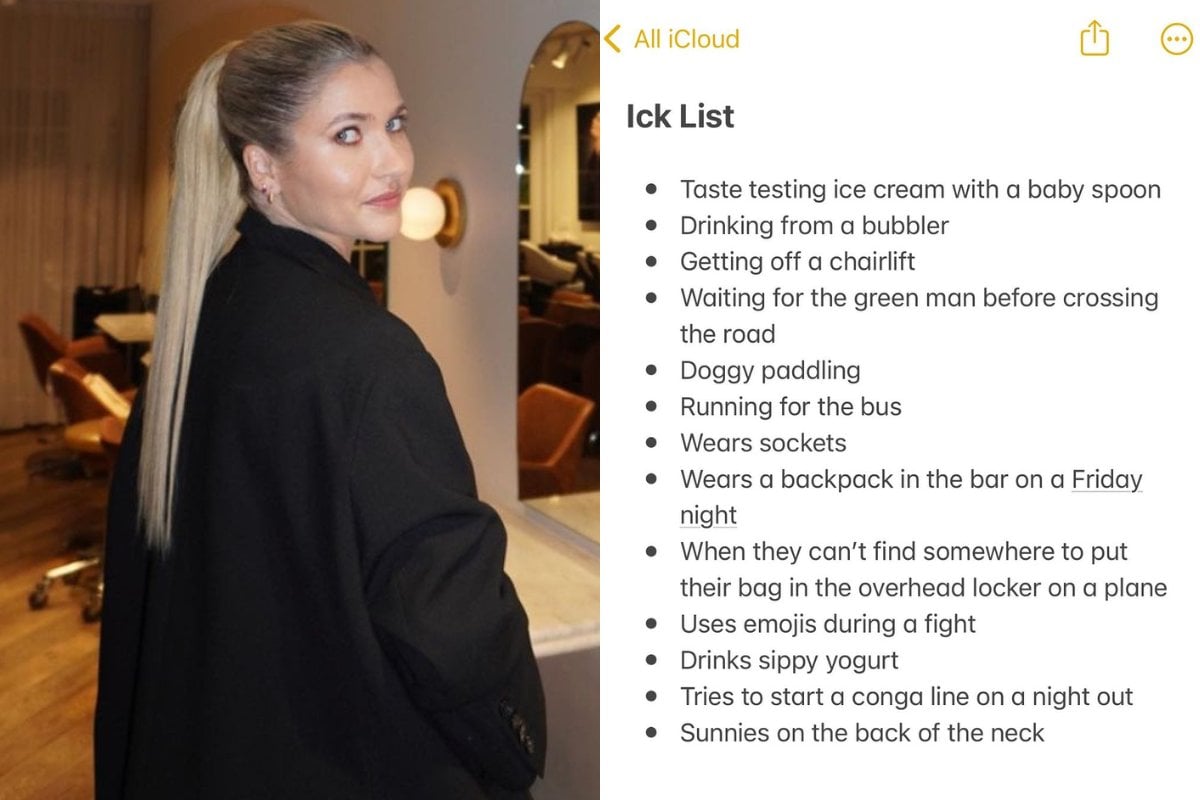 I must admit, I'm rather late to the 'ick' list trend. It's been all over my TikTok and Twitter feed for a while now.
It all started with a simple question box I put up on my Instagram Story last week, "Ladies, what gives you the ick?". It wasn't long before the submissions started rolling in.
Having the habit of taking things TF (too far), I thought it would've been a disservice to the girls not to compile the submissions into one detailed list on my notes app and share it on my page. I really didn't think it would gain as much attention as it has.
Note to self: always proofread before hitting that post button.
The sheer absurdity of the 'ick' list is what makes it so entertaining. It was all in good fun, of course, but the list — though ridiculous, holds hints of truth I think many women can relate to.
(No man should be attempting to start a Conga line on a night out, that's reserved for Kathy Hilton and Kathy Hilton alone!)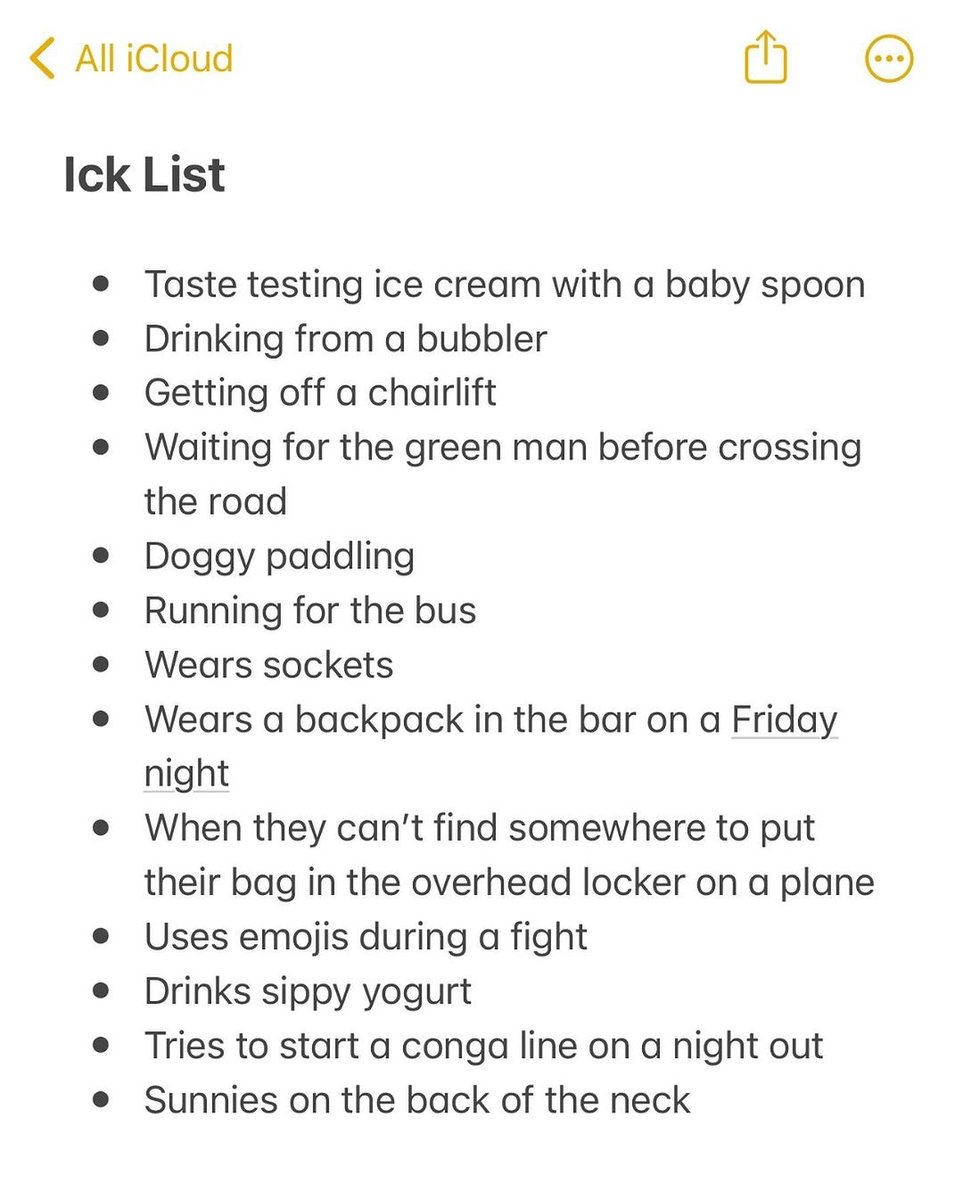 Image: Instagram/@missdoublebay