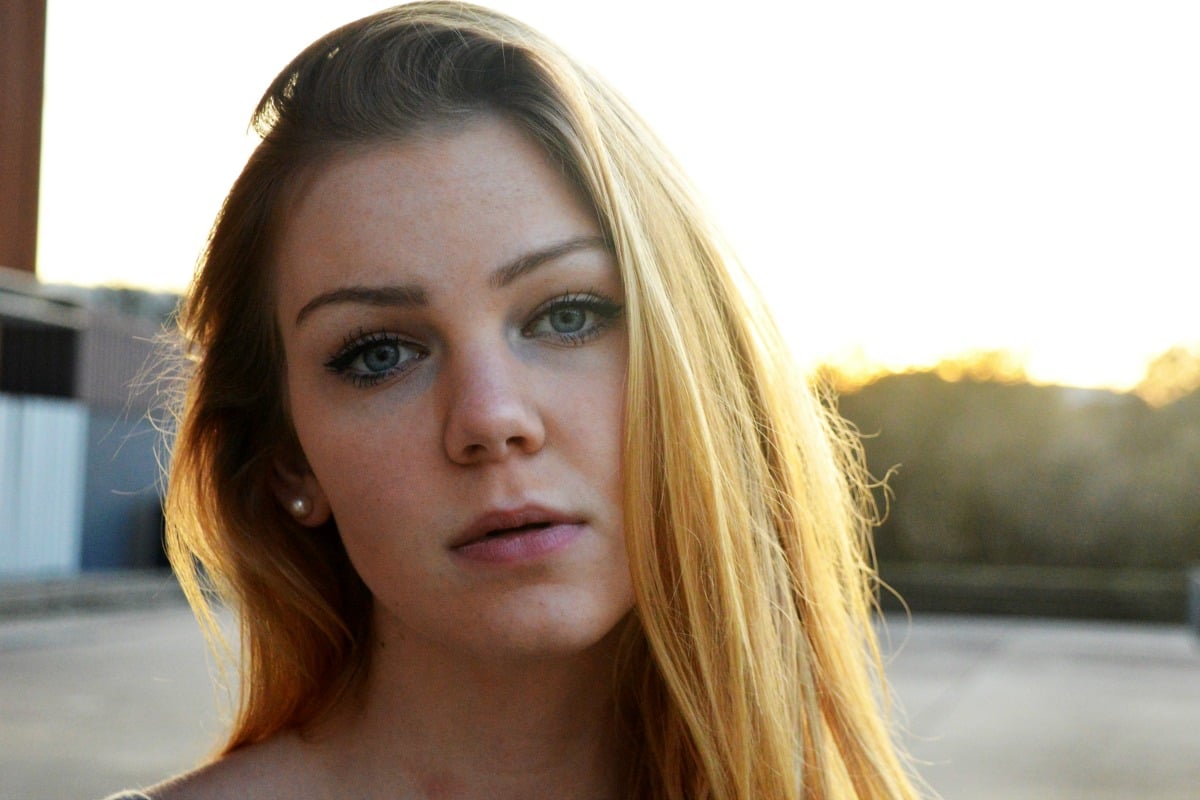 I met James on Happn. He was handsome, funny and fit, and his profile had a British flag emoji. An expat, I thought. Lovely.
We had our first date at a bar near the beach, and he filled me in on his backstory: he'd arrived in Australia seven months ago, and had scored himself a great job (sponsored) working for a production company.
He loved Sydney and, visa permitting, he desperately wanted to stay. At that point he was living in a divey apartment with a mate from London, but they were looking for something nicer.
The Twins: Jessie and Clare Stephens translate modern dating. Post continues after. 
That night we talked and laughed for hours, and he walked me home. When I closed the front door, I felt giddy.
The next day, after sitting on my hands until 3pm, I texted him to say what a great time I'd had. I suggested we meet up at the beach the next weekend – it was summer, and the weather was gorgeous.
And then I waited.
For 24 hours I waited, wondering if I'd made up our connection; anxious about making the first move. I'd been the first one to message him on Happn – maybe I was coming on too strong? Suddenly I was 17 again, an insecure mess.
But then, at 8pm the next day, it came through – a two word text. "Sunday 2?"
Ok, I registered. Not a texter.
After our beach date, things heated up. We organised a mid-week date, and then another one on the weekend, and another after that. He stayed over at my place and my feelings deepened.
After that initial communication hurdle, I didn't get the sense he was flighty or non-committal. He was slow to respond, but he was busy with his job and so was I. The texts came later at night; sometimes he called instead.
I learnt to be more patient; to look forward to his contact rather than expect it. I told myself this was a mature, adult way to approach a relationship. I was 26, after all, not 17. So throughout our four-months of seeing each other, that's what I reassured myself about the infuriatingly long gaps between texts; the two-word answers; the questions left unanswered.